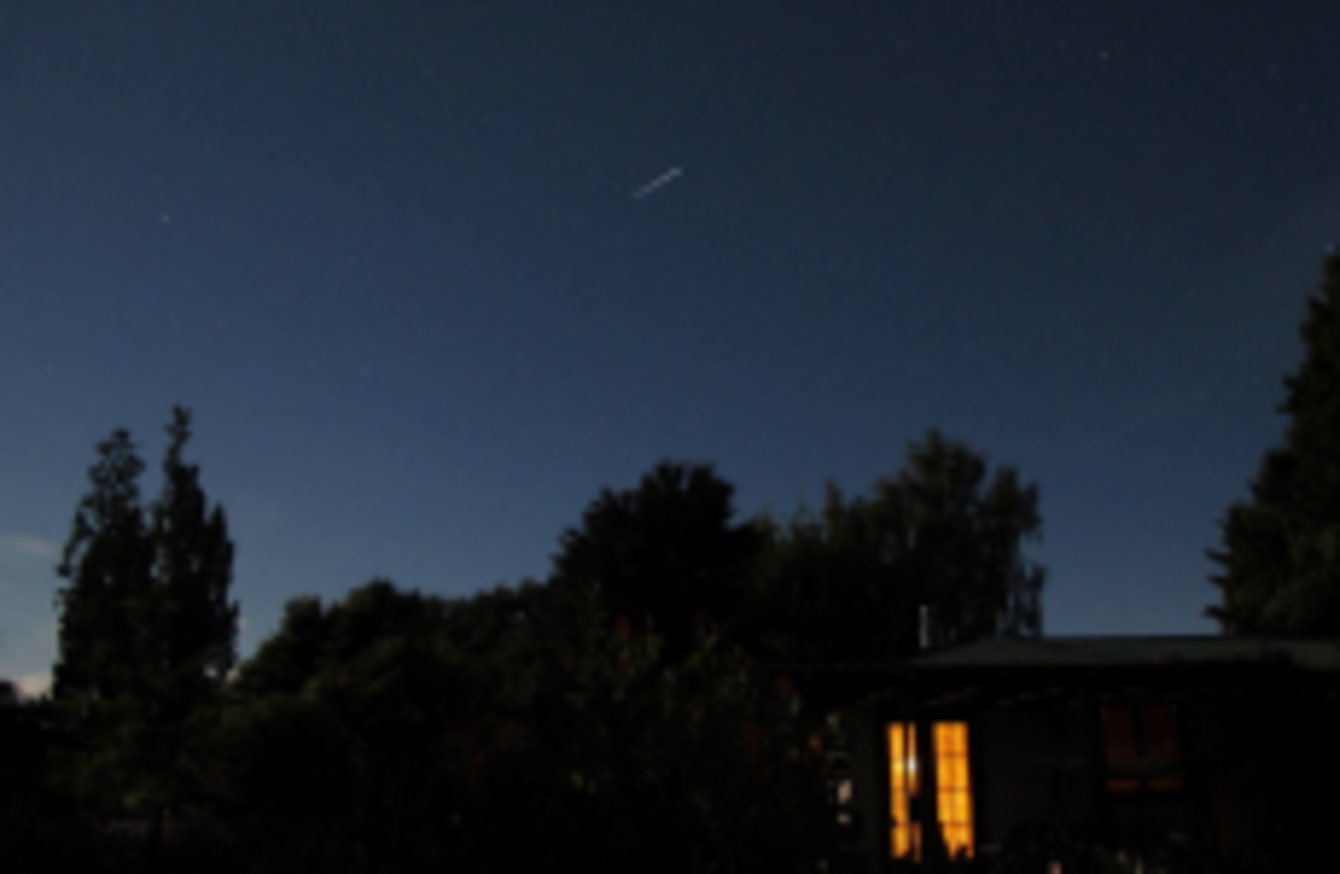 International Space Station orbiting over New Zealand. Picture taken in Mapua, Tasman
Image: Henrico Prins via Flickr/CreativeCommons
International Space Station orbiting over New Zealand. Picture taken in Mapua, Tasman
Image: Henrico Prins via Flickr/CreativeCommons
THE BIGGEST AND most expensive spacecraft ever put into orbit around Earth will be visible for the next four nights.
Each evening, the International Space Station will rise in the west and blaze through the sky.
Editor of Astronomy Ireland magazine David Moore says, "With six astronauts currently on board, the ISS is a very bright object that can't be missed.
Over the space of a few minutes you will see it rise in the west and blaze through the sky, moving towards the east, before disappearing in Earth's shadow. We want everyone who can to go out and see it!
The ISS will continue to pass over Ireland every evening until 24 February.
The times it will be visible will be posted online at www.astronomy.ie/iss each afternoon.
Astronomy Ireland is asking anyone who sees the International Space Station to email their sighting report to iss@astronomy.ie.