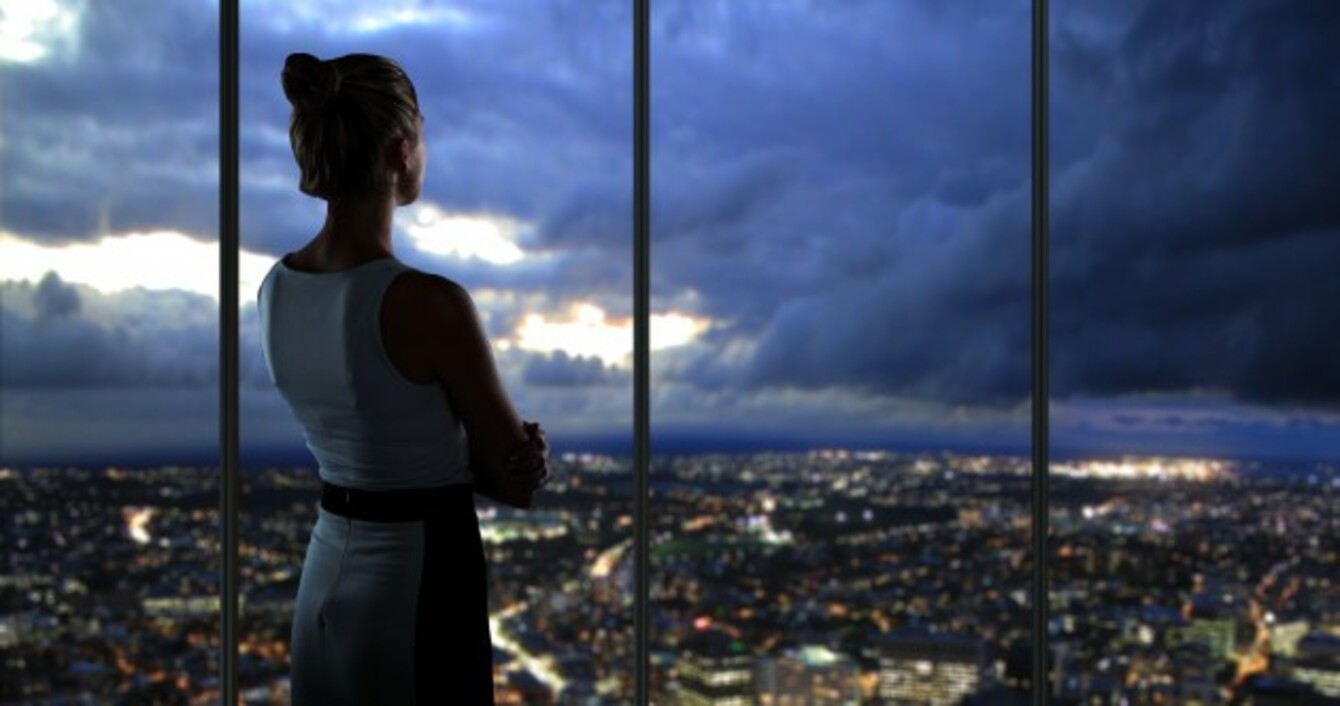 Image: Shutterstock/Peshkova
Image: Shutterstock/Peshkova
WHAT'S DIFFERENT ABOUT this business event is that for as far as the eye can see, it's just women.
In fact, the three men that are in attendance get a round of applause for coming along today.
The room is filled to the brim with businesswomen – from tech and communications to marketing – to mark International Women's Day at the Network Ireland event and hopefully pass on some wisdom about how they managed to break the glass ceiling.
Addressing the crowd, TV3 presenter Elaine Crowley said she wished there wasn't a need for International Women's Day but, unfortunately we do need it, she said.
So, why would you have a business event just for woman?
One woman who has worked in marketing for over 15 years explained she still gets nervous walking into meetings or networking events because she knows she is going to be one of the few of her gender in the room.
I still get nervous. Who wouldn't? What's great about these 'women' events is that often times, if you are attending other networking meetings, it is filled with men in suits. You walk in and that is all you can see. It's difficult to pluck up the guts to start a conversation when it's a men's club – elbow to elbow.
The "old boys' club" is familiar to many of the female speakers.
Orlagh Hunt, head of HR at AIB said balancing gender in the bank is something they have been proactive about.
We looked at where the imbalance begins and we saw it was in middle management positions.
She said making changes in middle management is important as these are the people that go on to senior positions.
The bank has introduced flexible working hours and unconscious bias training. This training is to increase management's awareness of what biases might exist within the bank and create a more inclusive culture.
As a mother, Hunt said she wasn't going to get up in front of everyone and say being a working mother and businesswoman runs smoothly all the time. "None of us do it perfectly," she said.
Women torture themselves by not telling other women that it is not always a perfect picture, said Hunt.
Sometimes there are snot marks on our clothes – that's just life.
The gap 
The latest figures from the EU Commission show that the Gender Pay Gap in Ireland is 13.9%, which means women in Ireland are paid almost 14% less than men.
The European Commission states that compared to their male counterparts Irish women work fewer hours, earn less money and are inadequately represented in business.
Deirdre Waldron, president of Network Ireland said lots can be said about inequalities in pay and job roles, but added that women have to also step up. She told the crowd about how she was asked to turn up at a photoshoot promoting business some years back.
Waldron was told that out of 20 women they asked, she was the only one that said yes.
"This was about five years ago," she said. "Women are starting to say yes now."
Hunt said that women need to put themselves out there more. "It's about being ballsy and deciding that you are going to go for stuff."
However, corporations do have a major role to play, something Carolanne Henry, commercial operations director for Vodafone Ireland recognised.
The question would always be asked: Why is it always men in senior position? We knew we needed to change that.
In the last five years, big strides have been made in the company. Three years ago there was just one female on the executive level. Since then there has been an increase of 48% of women at this level.
Pushing for a position isn't something women automatically feel comfortable with, which is why Vodafone made further changes. No one in the building has their own office, they all work on shareable desk space and employees now have access to the CEO. 
The maternity policy also changed. When a mother returns to work at Vodafone after her maternity leave, she will be paid for a full five days work, but is only required to work a four-day week for the first six months upon her return.
If there was one simple message for women to succeed in business, what would that be?
"Confidence is key," said Sarita Johnston, manager of Female Entrepreneurship at Enterprise Ireland.
She said women often undersell their ideas and are conservative in their estimations.
"They apply for less than what is available to them in the grant," she said, encouraging women to take more risks and challenge themselves.
Johnson said the biggest change she has seen in the last few years is that more women are taking risks and changing their attitude.
"Females learn well from each other… and we give back to each other. We want to see them succeed," she said.
"Success is not a dirty word".