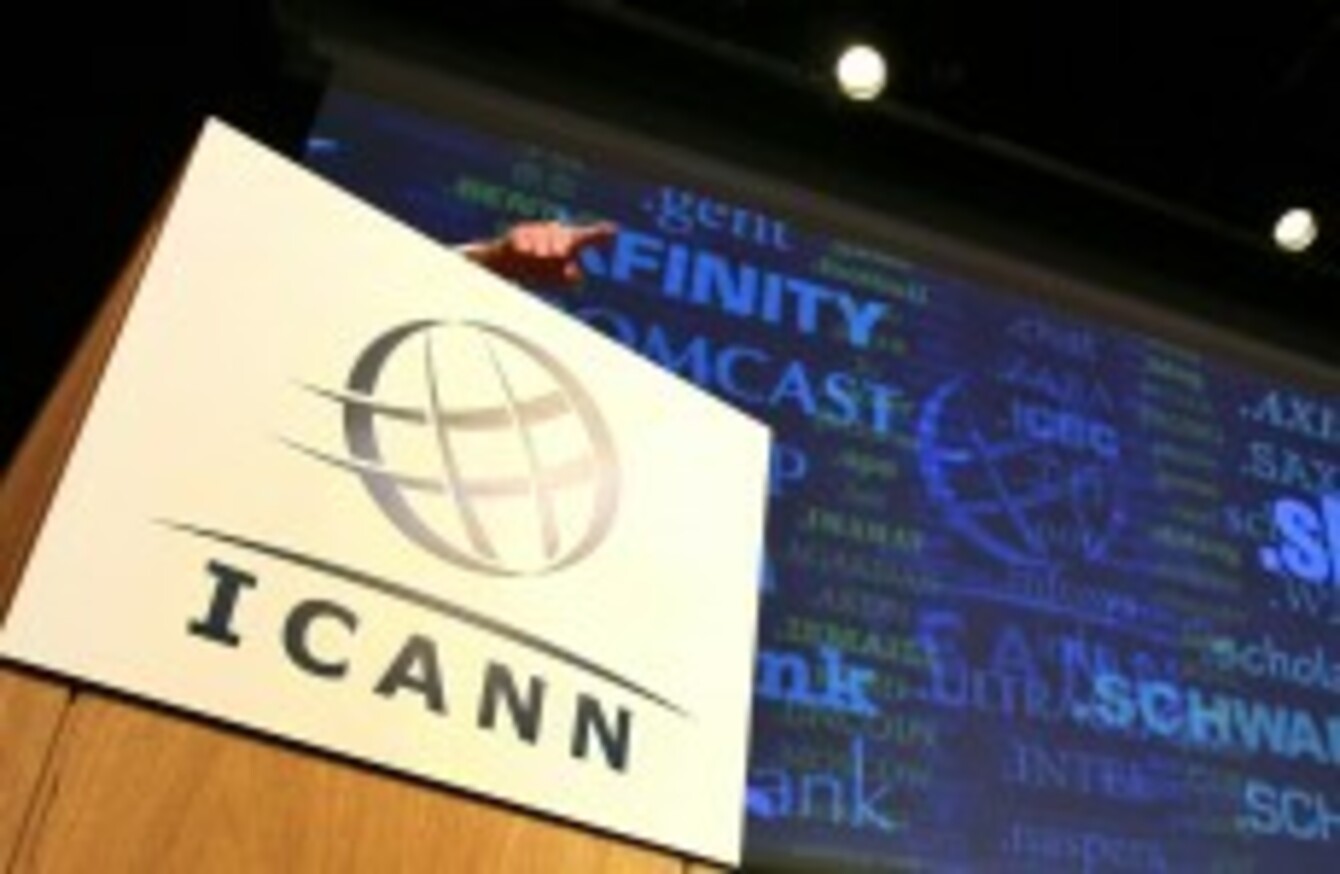 Image: AP Photo/Tim Hales
Image: AP Photo/Tim Hales
WEB ADDRESSES ENDING with suffixes like .gallery, .pizza and .science will soon be appearing as the first new domain names are rolled out.
Starting today, more than 1,000 new generic top-level domains (gTLDs) names, which will consist of endings such as .box, .day and .now, will go live over the next few weeks.
Up until now, there were only 22 gTLDs in existance such as .com, .net, and .org as well as country-specific domains like .ie.
The new change is to help free up space in a system that's become too crowded – .com has more than 111 million registrations alone – but critics of the new format have said it will add extra costs and will only be used as a land grab by some of the biggest online companies.
The organisation responsible for this, the Internet Corporation for Assigned Names and Numbers (ICANN) received 1,930 applications for 1,410 unique domain names from 1,000 different groups. Those domain names which received more than one bid will be auctioned off later.
The California-based organisation said that the huge expansion of the internet – with some two billion users around the world, half of them in Asia – means new names are essential.
"This is an historic milestone for ICANN's New gTLD Program and the Internet as a whole," said Christine Willett, vice president of gTLD operations. "The year ahead will be defined by new opportunities in a vastly expanding online landscape."
The new changes also allows those countries who don't use the latin alphabet to create domain names in their own language.
So far, the first Arabic websites ending in شبكة. (Arabic for "web/network") went live a day ahead of schedule while other domain names like онлайн (Russian for "online") and 游戏 (Chinese for "game") are expected to follow suit.
Also, an internet domain name registery called Donuts has announced it will be adding seven new domain names every week. The first batch released today include .camera, equipment, .estate, .gallery, .graphics, .lighting and .photography.
(Additional reporting from AFP)