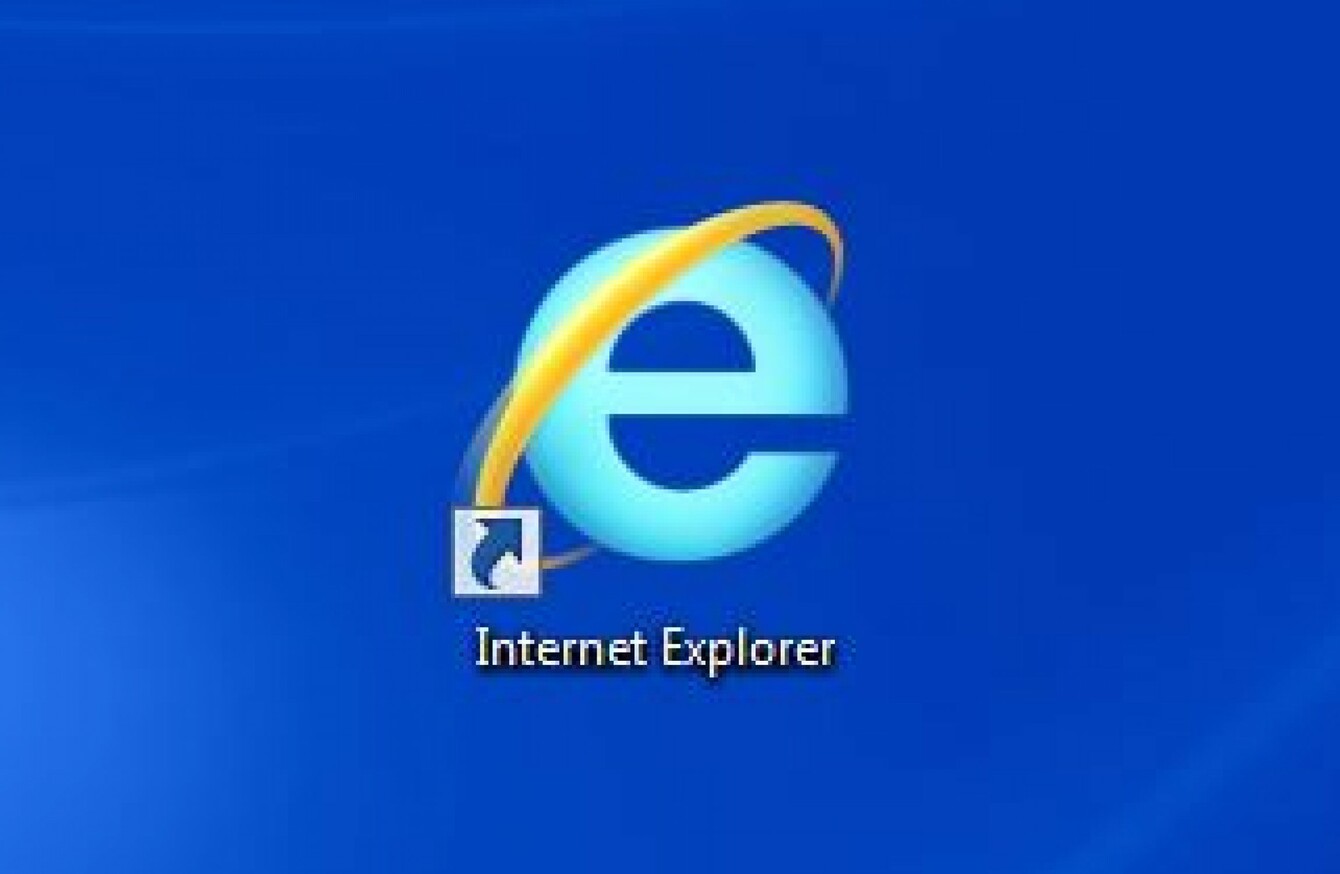 THOSE OF YOU who continue to use Internet Explorer, you need to make sure you're using the latest (and final) version of the browser from today onwards.
Microsoft has ended support for Internet Explorer 8, 9 and 10, meaning if you're still using those versions, you won't receive security updates or fixes, leaving you vulnerable to future security issues.
Microsoft will no longer provide security updates or technical support for older versions of Internet Explorer. Security updates patch vulnerabilities that may be exploited by malware, helping to keep users and their data safer.
The latest version of Internet Explorer, called 11, happens to be the last version. Its replacement is a new browser called Edge which was included with Windows 10.
Users are encouraged to use it or upgrade to Internet Explorer 11 although Microsoft has not said when support ends for this version.
Internet Explorer's popularity has been low, if consistent, in recent years as Microsoft phases it out. According to Statcounter, 9.98% of Irish users run the latest version Internet Explorer 11, a drop from 11.39% in December, while roughly 3% run older versions of the browser.
The leading browser in Ireland is Google Chrome which holds 61.93% of the browser market share.
Despite its dominance in the 90s and early 2000s, Internet Explorer's popularity plummeted after newer browsers like Chrome and Firefox entered the market, and it failed to keep up with their advancements.
It also found itself in hot water with the European Commission (EC) after it was accused of stifling competitions by bundling Internet Explorer with Windows.
Despite arguing that it benefited users, Microsoft was told by the EC to promote other browsers in a popup screen in 2010. When it dropped the feature in a Windows 7 update a year later, it was fined €561 million in 2013.
If you still use Internet Explorer and need to check if you've updated to the latest version, you can find out by visiting Control Panel > Windows Update > Check for Updates. Updates are turned on automatically so it's likely you have it installed already.