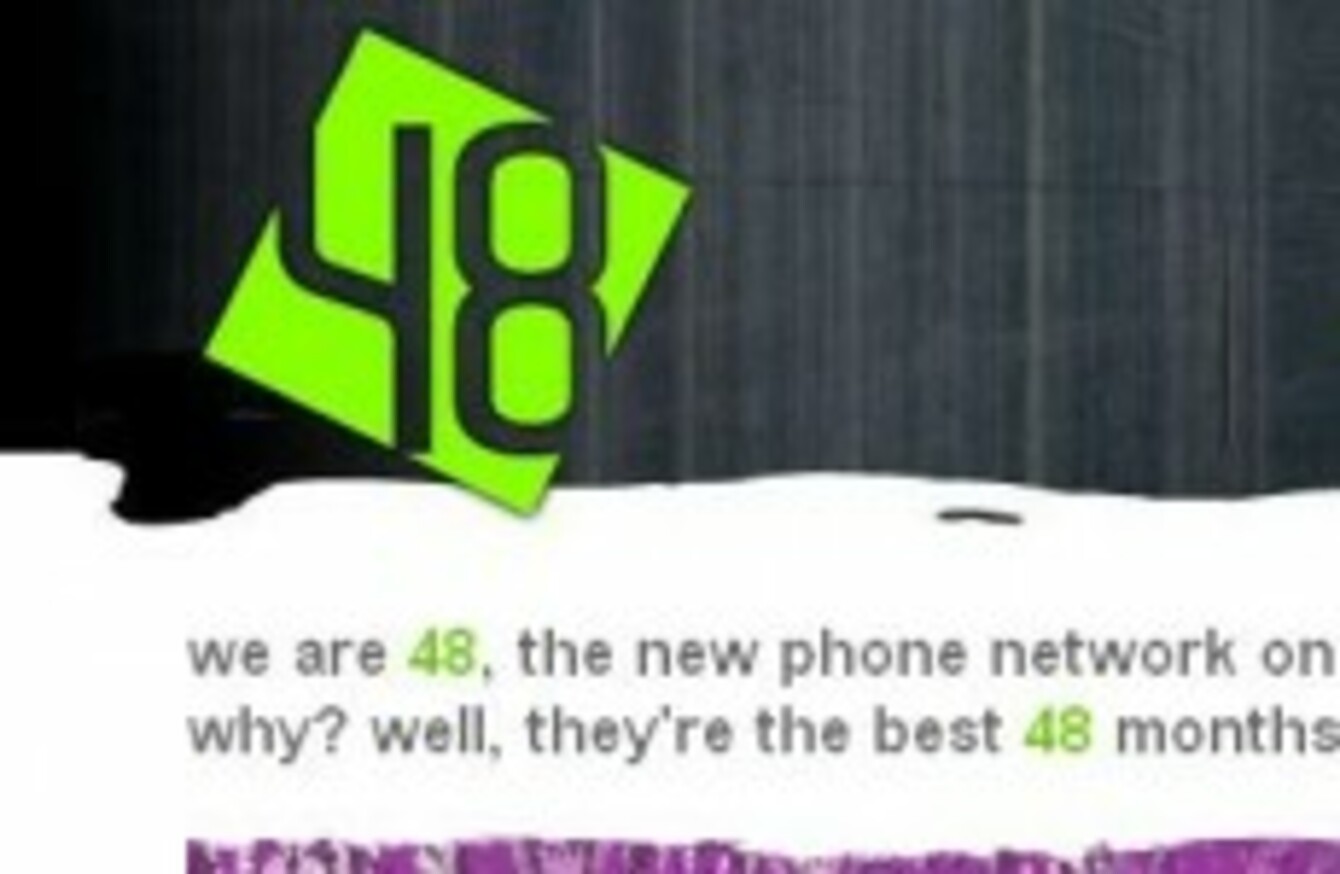 Image: Screen grab
Image: Screen grab
THE PARENT COMPANY of O2 has introduced a new low-cost mobile network. The catch? Only young people are allowed to sign up.
The network, called 48, is open to everyone currently between their 18th and 22nd birthdays. (Its name refers to the number of months between the two.)
For €10 a month, it offers unlimited calls and texts to any mobile network, as well as 20 minutes to landlines. "Landlines are for losers," as the 48 website declares. There's a small additional charge for 3G internet use.
The low-cost plan specifically targets young people. "The bank of Mum and Dad has probably closed and you're paying for stuff for the first time," the company says. "Your phone is your lifeline. How else are you going to find out what everyone's up to and where they're going?"
The company – run by Telefonica Digital, which also owns O2 – will piggyback on the existing O2 network, and will exist only as an online store. The new company 48 told TheJournal.ie that it is a stand alone operator and "is entirely separate from O2 Ireland and operates independently to the O2 business in Ireland".