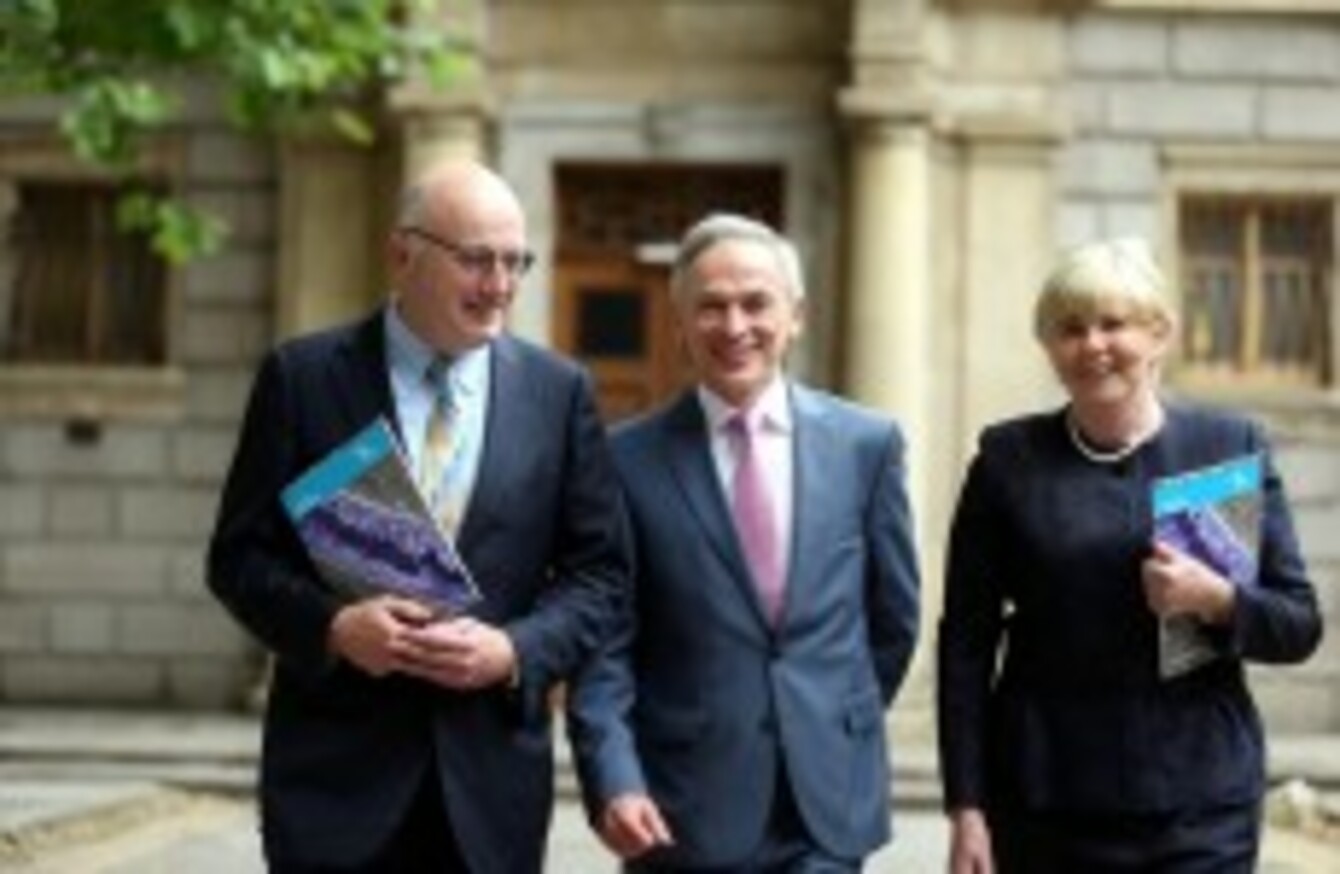 Professor Mark Ferguson, Minister for Jobs Richard Bruton and SFI Chairperson Ann Riordan
Image: Jason Clarke Photography
Professor Mark Ferguson, Minister for Jobs Richard Bruton and SFI Chairperson Ann Riordan
Image: Jason Clarke Photography
SCIENCE FOUNDATION Ireland (SFI) has prioritised maximising the number of women employed in areas of science, technology, engineering and mathematics in the coming year.
Laid out in a new report, the organisation aim to promote women through the Advanced Award for Women, a grant aimed at allowing women to remain in or return to a career in science. The award will offer successful applicants funding of up to €175,000 for a period of up to two years.
The report also shows the SFI are in the process of developing seven world leading research centres, with an investment of €300 million from the government over six years. These centres will establish over 800 researcher positions and the creation of up to 1,000 jobs.
Ireland's foreign direct investment sector is highly dependent on the science industry. Over two thirds of IDA announced jobs in 2013 having had a prior collaboration with an SFI funded group.
Speaking at the launch of the report, Minister for Jobs Richard Bruton said:
"Our spend in this area is focused on turning good ideas into good jobs. the resutls contained in today's SFI annual repot show that this strategy is beginning to pay off."
In 2013, there was also an injection of cash for scientific conferences. The SFI were able to give €0.5 million to supporting Irish researchers organising conferences throughout Ireland last year. These events drew in 7,000 visitors and were thought to give a boost to local economies.
Speaking about the report, chairman of the SFI Ann Riordan said:
"SFI's considerable achievements during the year underline its overall importance in helping to create an environment conducive to attracting, retaining, expanding and initiating the type of industry that will lead to the creation of more high value jobs in Ireland."
The report also puts Ireland in a leading position internationally for research. Overall Ireland was found to be ranked 20th for international scientific citations. Ireland was found to be ranked in the top 10 in probiotics, molecular genetics and genomics, immunology, nanotechnology, materials science and computer science.
Going into 2014, the organisation are prioritising supporting early and mid-career researchers, continuing the funding of the new research centres and promotion in education of careers in science, technology, engineering and maths.