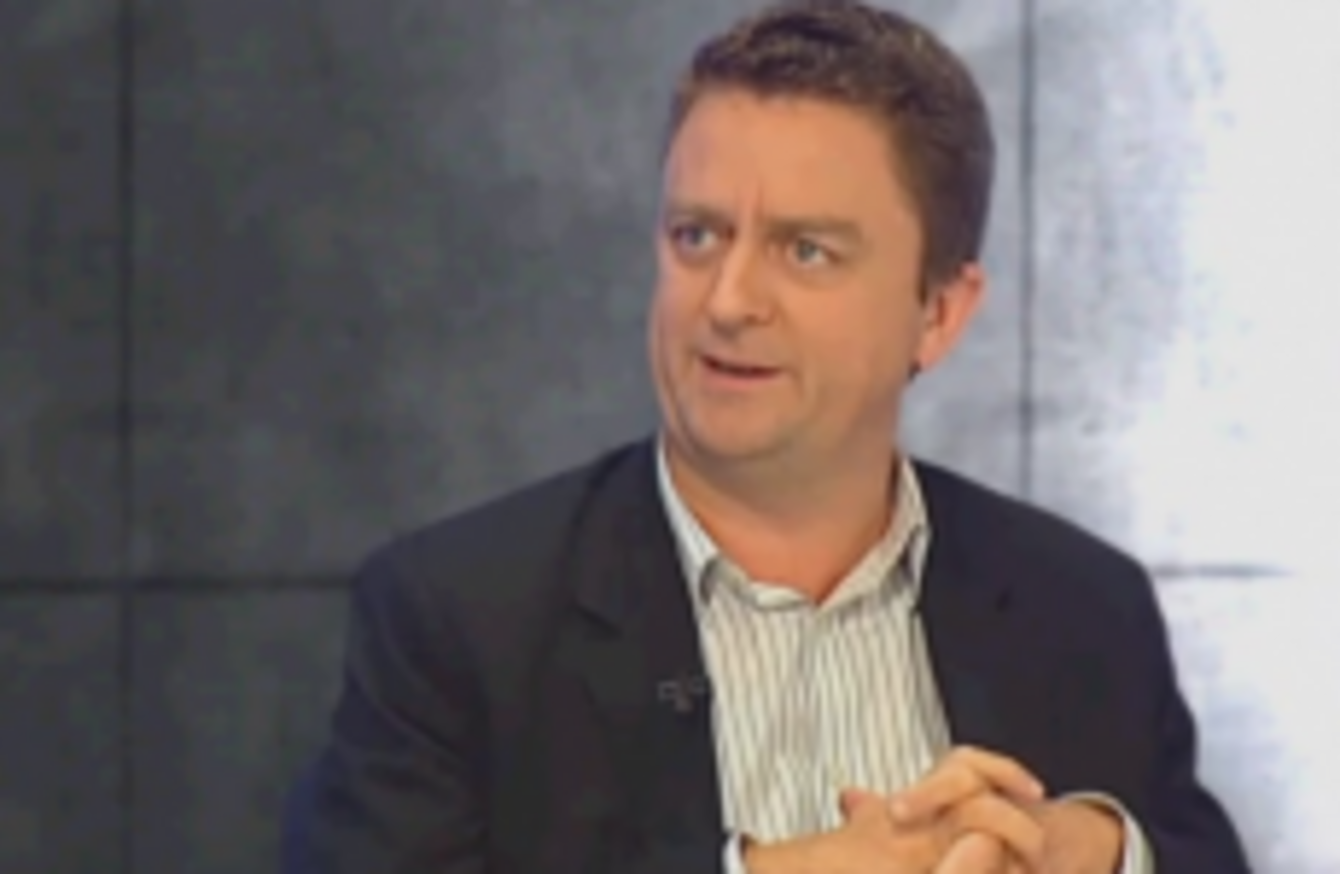 David Quinn, Iona Institute
Image: Tonight with Vincent Browne
David Quinn, Iona Institute
Image: Tonight with Vincent Browne
THE IONA INSTITUTE has kicked off its annual fundraising drive with a target of €10,000 set.
The Catholic group, which promotes the place of marriage and religion in society, is registered charity.
In an email to supporters, David Quinn has asked people for contributions to allow them to continue their work. He said:
We are hoping to raise the relatively modest sum of €10,000 in our Christmas appeal. We can raise this if 100 people contribute €100 each, or if 200 people contribute €50 each. Would you consider making a contribution?
The money will go towards the Institute's continued work within the media to debate issues, including marriage and the family, the place of religion, the future of Catholic Church-run schools, abortion and right-to-die campaigns.
The email also referenced the need to fundraise to ensure it can invite "distinguished speakers" to talks, as well as allow its own representatives – including Quinn, Breda O'Brien and Dr John Murray – to give presentations around the country during 2015.
Iona also has plans to commission more research papers and videos.
Quinn explained, "Our latest paper compares how the tax system treated the family in the past compared with today. It discovered that a much heavier tax burden exists for families today than in the 1970s when a big tax deduction for children existed. This was give very prominent coverage by The Irish Independent."
"One of our videos deals with the marriage debate and has been seen by more than 120,000 people."
Source: theionainstitute/YouTube
The Iona Institute has been a vocal opponent of same-sex marriage. Ireland is due to hold a referendum on the issue in the Spring of next year.