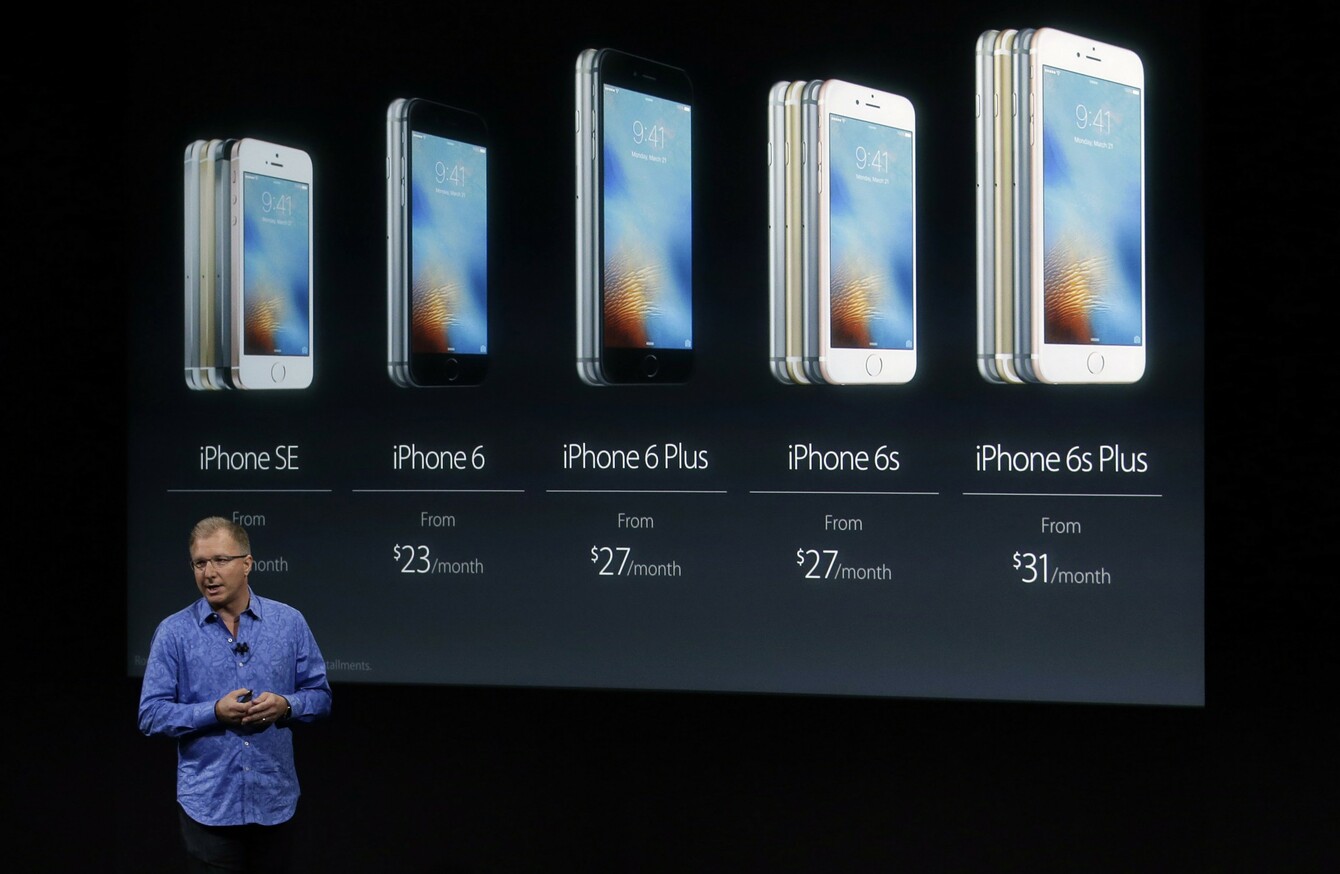 Image: AP Photo/Marcio Jose Sanchez
Image: AP Photo/Marcio Jose Sanchez
APPLE HELD ITS March event earlier today which saw it announce, among other things, a new iPhone called the SE and a smaller iPad Pro which has a 9.7-inch screen.
One of the announcements was the release of iOS 9.3, which is available now and includes a couple of features.
The most noticeable one is the inclusion of Night Shift, a setting that changes the colour temperature of the display so it's easier on your eyes and allows you to sleep better. Think F.lux or Twilight where the screen changes from blue colours to orange and you get the idea.
Other features include an update to the security of the Notes app which can be password protected and unlocked using Touch ID as well some additions to 3D Touch for certain Apple apps like Settings and Weather.
However, the biggest reason to install any update is for the security fixes, and iOS 9.3 squashes a significant bug which concerns Apple's messaging system.
Researchers from Johns Hopkins University recently found a bug which would allow a skilled attacker to decrypt photos and videos sent as secure, instant messages, say the Washington Post.
The flaw in question works for those using older versions of iOS which include 21% of all iPhone/iPad users. While iOS 9 partially fixed the problem, the issue won't be fully resolved until iOS 9.3 is released.
The researchers needed a few months to properly crack the encryption used by Apple's messaging system, but while the user wouldn't know if their photo was taken, hackers would require significant resources to take advantage of it.
Of the millions of iPhone and iPad active, 79% have iOS 9 installed while the remainder use iOS 8 (16%) or an earlier version of iOS (5%).