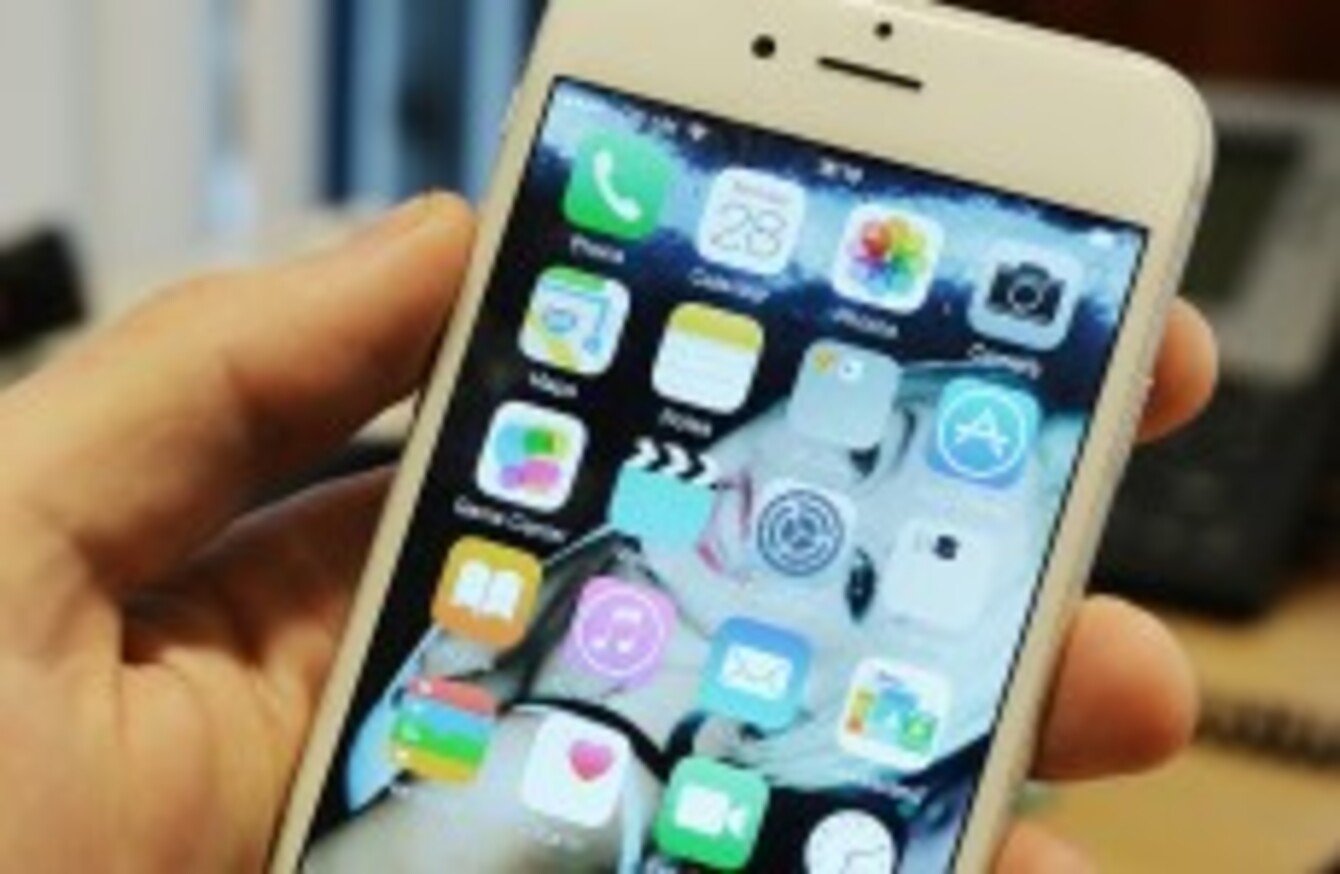 Image: John Stillwell/Press Association Images
Image: John Stillwell/Press Association Images
EVERY NEW UPDATE to a smartphone's software always brings with it a number of different improvements and tweaks to make things better than the last.
iOS is no different and while there's nothing majorly revolutionary with its ninth version – except for the iPad – there are still some things that you might have missed. Here are a few to get you started.
Search directly in settings
Since many of these new features are found in Settings, it's worth knowing that you can search for whatever you're looking for instead of wading through. At the very least, it will save you a bit of time scrolling, especially when you consider just how vast Settings has become.
Battery saving features
One incredibly useful feature for iPhone users, if you're running low on juice and you need to prolong battery life, go to Settings > Battery and switch on Low Power Mode. This will turn off all background apps refreshes, mail fetching, auto downloads and some visual effects to keep your phone on as long as possible.
In this section, you can tap on an app to see how much it's been used on screen and in the background. Handy for spotting which apps are hogging up the battery life.
When you reach 20%, you'll be asked whether you want to turn on Low Power Mode but it's useful if you really need to be conservative with battery life.
Toggle flash on/off when recording video
A small change but if you can't quite get the lighting right for a shot, you now have the option to keep flash on while you record.
Create a 6-PIN lock code
Up until now, the only PIN you could put in was always four digits long, but that has been given a slight increase. If you want, you can still change it to a regular password with letters and symbols if that makes you feel more safe.
Show lower keys
If you find the shift key on your keyboard confusing, you can set it so your keyboard will show you if you're using lower keys or capital letters when typing, but if you don't want that for whatever reason, you can disable them by going into Settings > General > Accessibility > Keyboard and switch on Show Lowercase Keys.
ìCloud Drive
iOS 9 now includes a new iCloud Drive settings which saves all of your data automatically. It's on by default but if you don't want it on, go into Settings > iCloud > iCloud Drive and turn it off.
If you do leave it on, make sure you go to the bottom of the page and check whether 'use mobile data' is on or not. You don't want updates from different apps eating into your mobile data.
Auto-Lock
There's a new 30 second option for auto-locking your phone. To do that, go into Settings > General > Auto-Lock and choose an option.
Select multiple photos easily
If you need to delete or upload a large group of photos, go into select mode when in photos and drag your finger across the different photos. This will select multiple photos at any one time which is handy if you need to free up space
#Open journalism No news is bad news Support The Journal

Your contributions will help us continue to deliver the stories that are important to you

Support us now
Group notifications by app
In the notification centre, iOS 8 grouped updated by app but the latest update has now changed this to most recent to oldest. If you were fond of the old way of doing things, you can revert back by visiting Settings > Notifications and changing it there.
Return to photos
A small change but a handy one. When you're viewing a photo, you can just swipe down on a photo to return to your album instead of hitting the back button. The action will return you to the photos page.
Turn off Siri's voice
Siri can be useful but there are moments where you don't want it taking loudly. If you want to silence it at specific times, go into Settings > General > Siri > Voice Feedback and select Control with Ring Switch. Now when your device is in silent mode, so too is Siri.
Turn off vibrations
If you want to, you can disable all vibrations on your device by going into General > Accessibility > Vibrations.
Touch accommodations
One of the more useful additions is the inclusion of Touch Accommodations, which adjusts the sensitivity of your screen. Go into Settings > General > Accessibility > Touch Accommodations and you will find a number of options here.