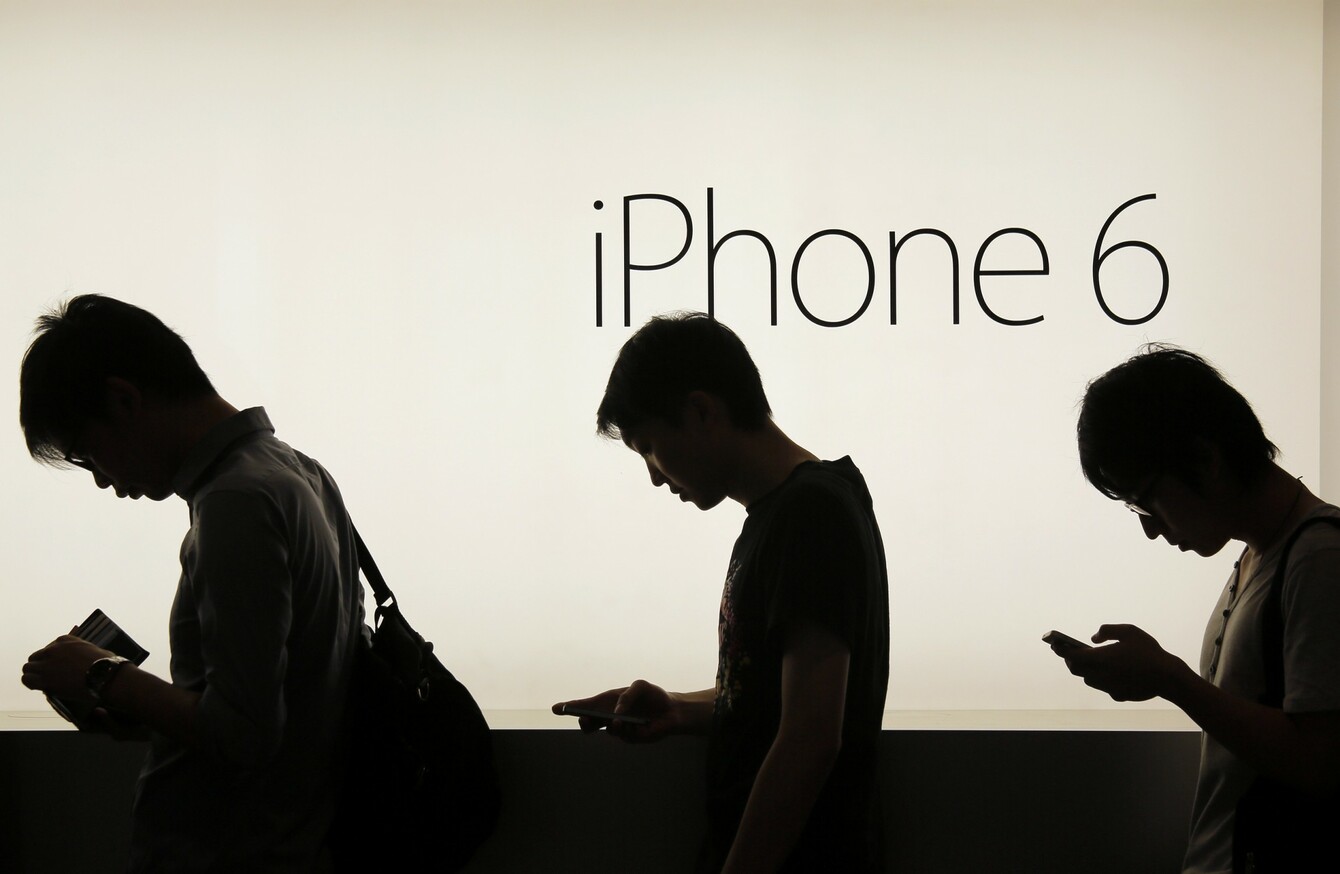 Image: AP Photo/Vincent Yu
Image: AP Photo/Vincent Yu
TWO OF APPLE'S iPhone range are said to be vulnerable to what is being called 'touch disease', a hardware problem which prevents the touchscreen from working properly.
Both iPhone 6 and 6 Plus devices affected by it show a grey flickering bar at the top of the screen. In the worst case scenario, the screen is left inoperable.
The problem was spotted by the repair site iFixit which says is caused by two chips which are at risk of detaching from a circuit board over time.
The Touch IC chips, which controls how the screen responds to touch, is connected by solder balls. If the phone twists or bends slightly over time, these balls end up cracking and lose contact with the board.
The same problem that led to 'bendgate', where the phone would bend if you left it too long in your back pocket, is causing this problem to surface.
Apple's support forums have complaints from some iPhone 6 and 6 Plus users about the issue since the start of the year.
IFixit says a way to rectify it is to press down on the screen or twist the phone's body. This would allow the chips to reconnect but over time, this would stop working. But the only options would be to replace the phone, replace the logic board or replace both Touch IC chips on the board.
Source: iFixit Video/YouTube
Apple has acknowledged problems with the iPhone in the past. When the iPhone 4 was released back in 2010, some users had problems with the antenna while some iPhone 5s users had battery problems.
Another software problem involved Error 53, which disabled iPhones that replaced the connector that ran between the Touch ID sensor in an iPhone's home button. Apple released an iOS update which fixed the problem.
Apple is getting ready to unveil the latest addition to its iPhone range next month. It hasn't announced a date yet but it's expected to happen on 6 September.