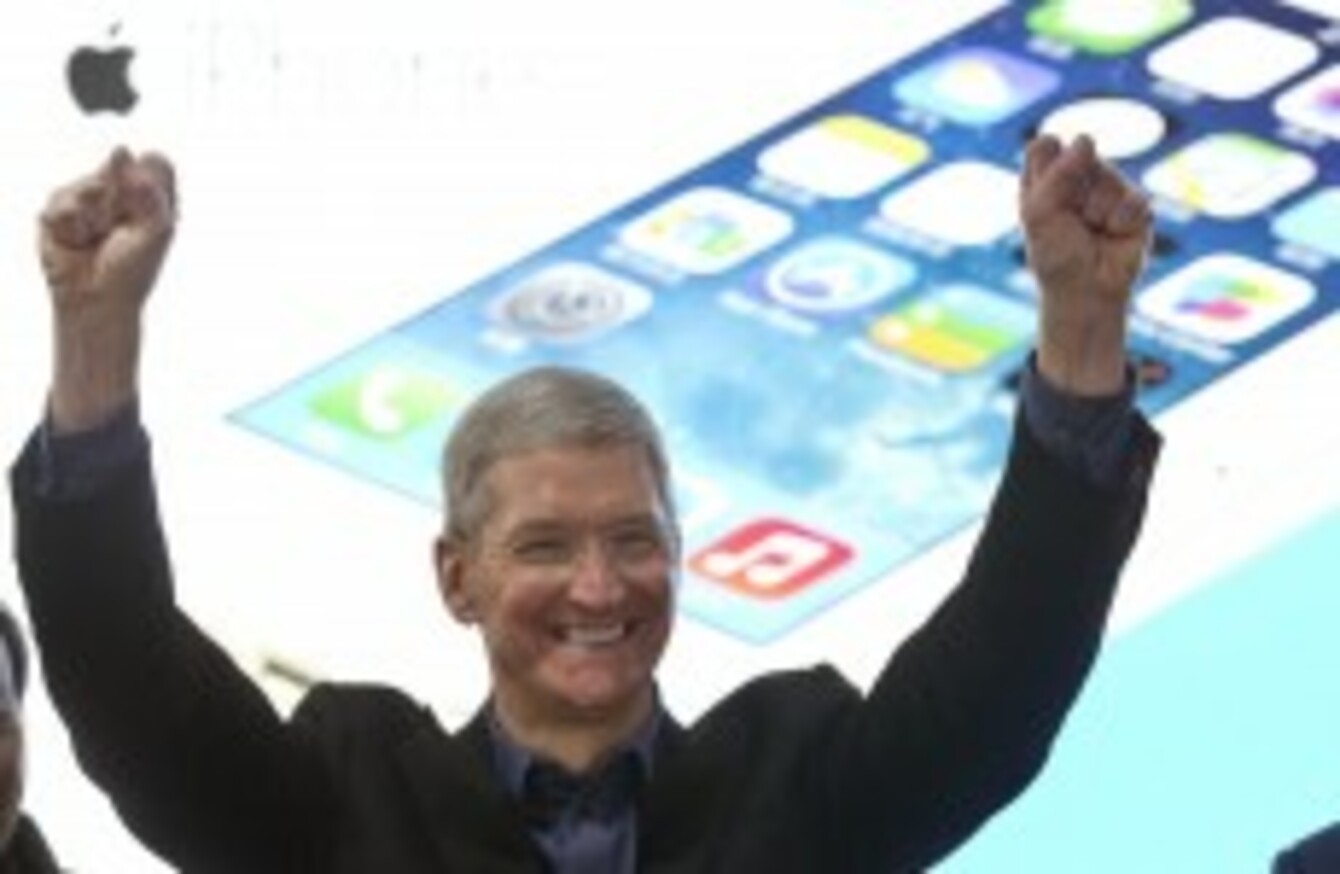 Image: AP Photo/Alexander F. Yuan
Image: AP Photo/Alexander F. Yuan
APPLE HAS SOLD more than 13 million iPhone 6S and 6S Plus in its first three days.
The devices, which went on sale last Friday in eleven countries including the US and the UK, broke last year's record of 10 million iPhone 6 and 6 Plus devices sold in the opening weekend.
Apple CEO Tim Cook described the news as "phenomenal" and that sales had "[blown] past any previous first weekend sales results in Apple's history."
Also, both the iPhone 6S and 6S Plus will be released in Ireland (and 39 other countries) on 9 October. By the end of the year, it's expected that both devices will be available in 130 countries.
The iPhone 6S and 6S Plus come with a number of upgrades including 3D Touch, which allows you to bring up extra options by pressing hard on the screen, and Live Photos, which captures footage before and after you've taken a photo.
It also comes with a 12-megapixel camera and can record 4K videos.