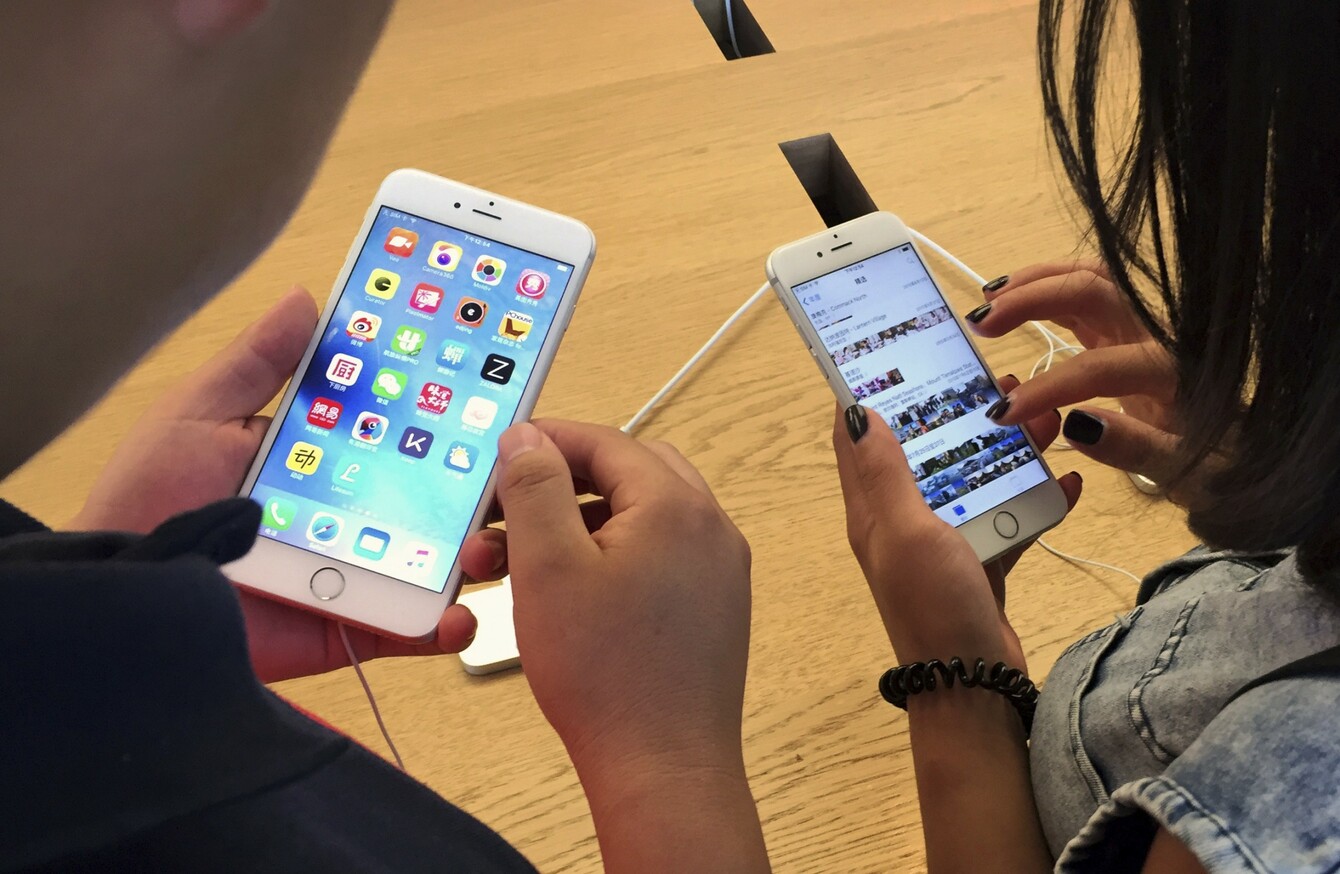 Image: AP Photo/Mark Schiefelbein
Image: AP Photo/Mark Schiefelbein
RECENTLY, APPLE BROUGHT out the latest update to its iOS software more than a fortnight ago, but it didn't quite catch them all.
The company released a new update to iOS, where includes an "important security update… and is recommended for all users".
The update is available to those with iPhone 4s and later, iPad 2 and later, and iPod touch (5th generation) or later.
The update in question fixes one issue, a memory corruption problem, which it credited to Chinese jailbreaking group Team Pangu.
The update will likely be the last one before iOS 10 arrives next month. Usually, the next version of iOS is released alongside the latest iPhone, which will be announced in September.
The update brings a number of changes to the software including a revamped lock screen and notifications, a redesigned control centre and updates to iMessage and the ability to remove most of Apple's stock apps from your phone.
Squashing bugs
At a security conference in Las Vegas, Apple said it would start offering rewards of up to $200,000 to researchers and hackers who find major security flaws in its products.
The iPhone maker is joining other big tech companies that offer so-called "bug bounties" to people who discover vulnerabilities in their computer code.
The goal is to encourage individuals to come forward so the company can fix the problem — and to discourage hackers from exploiting the flaw or selling the information to others.
Google, Facebook and others have long offered such rewards. To start, Apple says it will offer rewards to a limited number of researchers it has worked with before, but it may expand the programme.
(Additional reporting from AP)