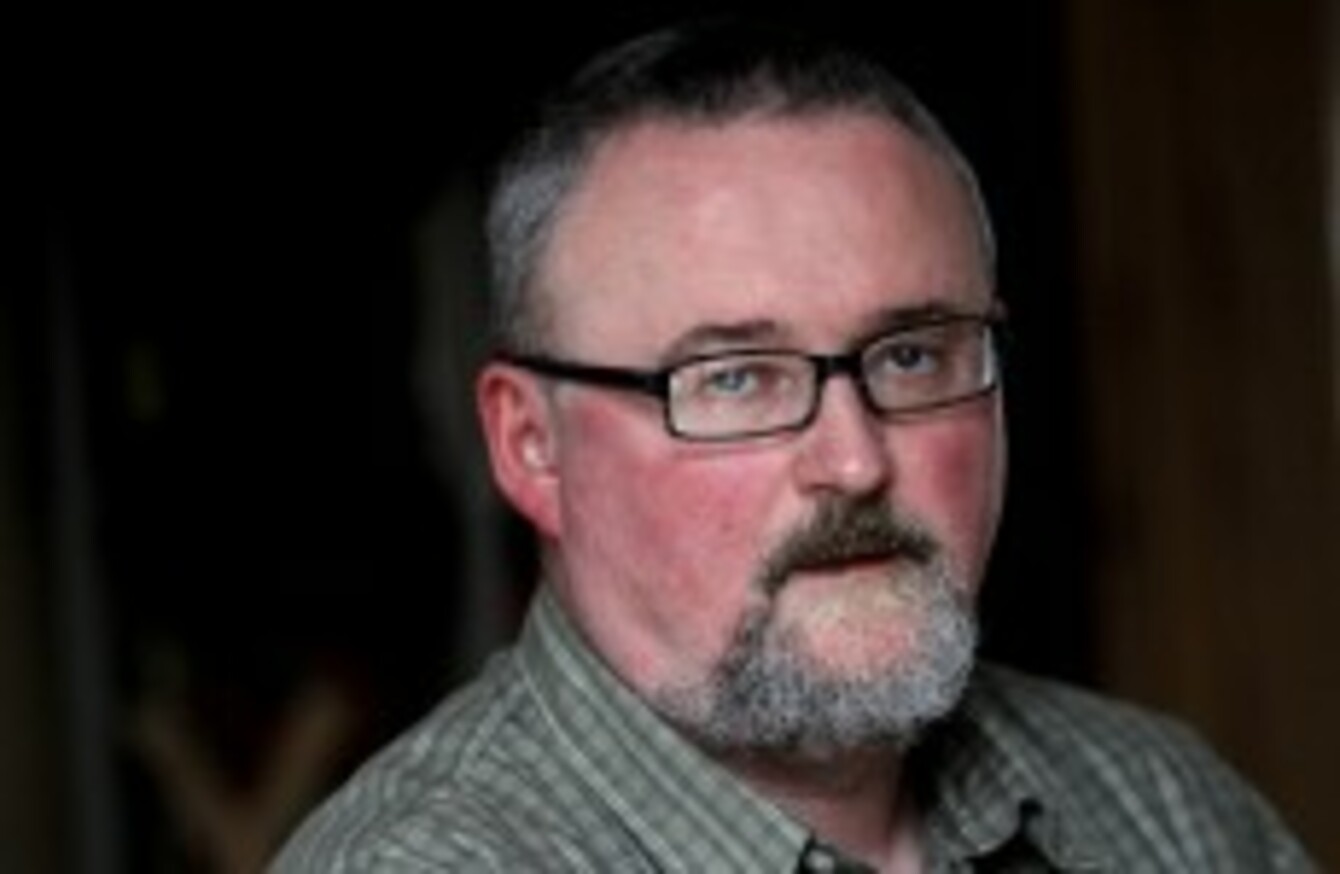 Anthony McIntyre who compiled the Boston Tapes with Ed Moloney.
Image: AP/Press Association Images
Anthony McIntyre who compiled the Boston Tapes with Ed Moloney.
Image: AP/Press Association Images
THERE HAS BEEN much talk about the Boston Tapes since Gerry Adams was arrested, by appointment, on Wednesday afternoon.
Marketed as an oral history of the Troubles, the project was started by IRA member-turned-historian Anthony McIntyre and journalist Ed Moloney.
It was launched in 2001 in conjunction with Boston College. In the months that followed, former loyalist and republican paramilitaries were interviewed about their involvement in the decades-long conflict.
McIntyre carried out the republican interviews, while another researcher took care of the loyalist chronicles.
Donor contracts were signed between the interviewees, the project director Moloney and Boston College that the details of their stories would not be released prior to their death.
Speaking on Saturday with Claire Byrne today, Sinn Féin's Mary Lou McDonald claimed the tapes were "maliciously compiled" and have been the basis for the arrest of Gerry Adams.
Similar accusations were put forward by Niall O'Dowd in an opinion piece on his US-based website, IrishCentral.com.
McIntyre, also on RTÉ Radio One, denied claims the project was used to give voice to those Republicans who stood against Sinn Féin and the peace process.
He told Marian Finucane that some of his interviewees were pro-Sinn Féin and pro-peace process. However, he conceded they were a "small minority".
McIntyre became involved with the IRA when he was 16 years old and was eventually convicted of the murder of a loyalist. He spent 17 years in prison.
Following his release, he completed a PhD in history at Queens University and began a second life as a researcher and academic.
Commenting on his regrets about the Boston Tapes, he said he wishes there was no involvement with the college. But he sees the worth in what he and Moloney did.
I think this type of history gathering is essential otherwise a large swathe of the historical narrative will disappear and be lost forever.
"I don't think Boston College meant any harm. It didn't do its homework. I don't believe it could have put up the fight it could have."
The fight he refers to began in 2011 when the PSNI launched a legal bit to get access to the interviews which were held in the College.
Court battles ensued but police in Northern Ireland were eventually given the transcripts of interviews by Brendan Hughes, Dolours Price and a number of others.
Hughes's testimony had become the subject of a book by Moloney, which the college says was published for profit.
McIntyre argues the suggestion that the college were surprised about the publication. He also told Finucane that at no time during its preparation did they flag possible legal issues with contracts.
Both Moloney and McIntyre believed the legal agreement was "iron clad and watertight".
There has been much commentary this week that Adams's arrest is a direct result of the Tapes. All of the transcripts handed to detectives contained some information about the unsolved murder of Jean McConville in 1972.
Two months ago, Ivor Bell was arrested and questioned. The 77-year-old appeared in court and was  charged with aiding and abetting the murder.
A number of other people have been detained and questioned on suspicion of involvement in the crime. Some were released with reports sent to the Public Prosecution Service, which will decide if charges should be brought.
On foot of these charges, Adams volunteered his memory and services to the PSNI to, as McDonald put it today, 'clarify' information.