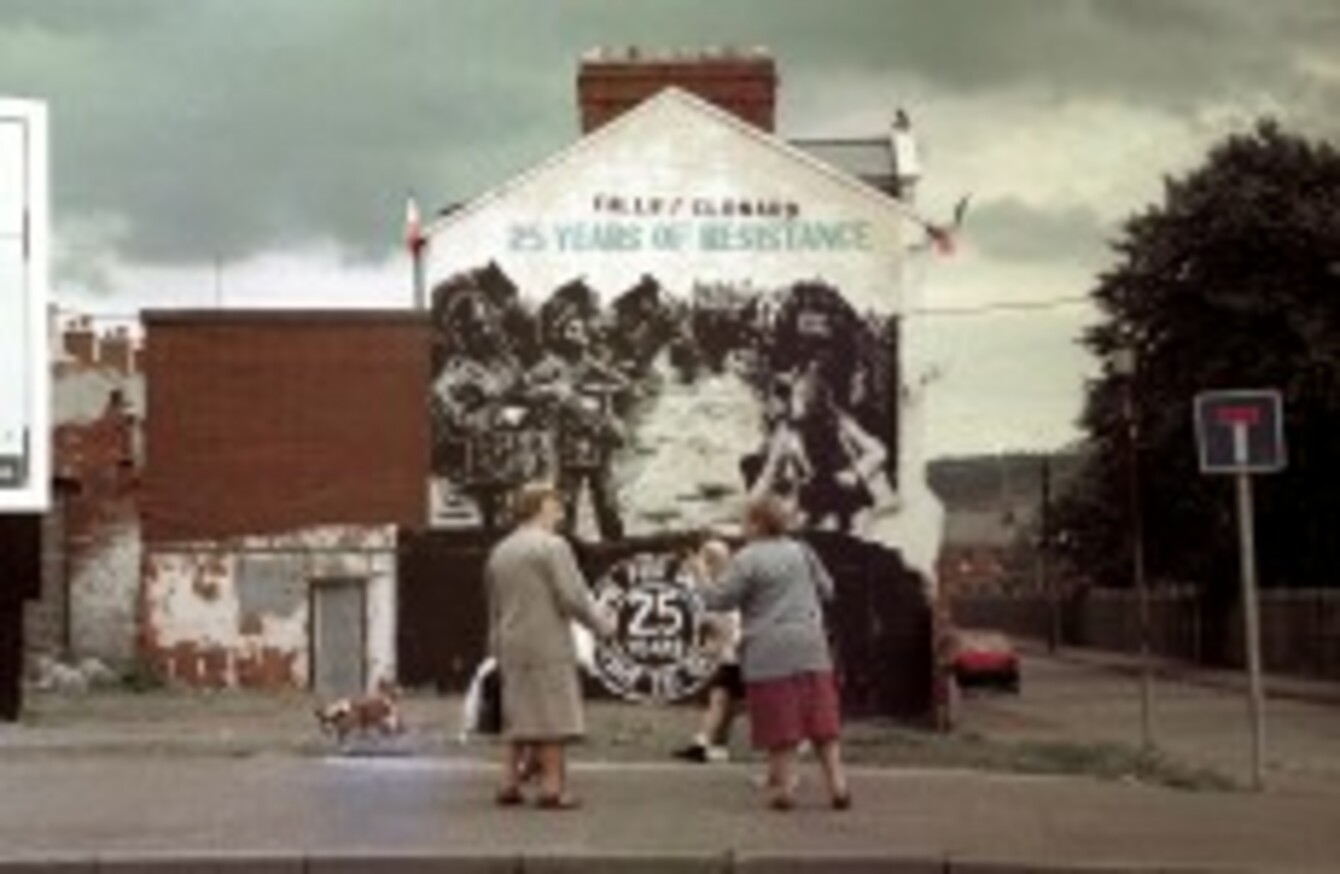 Image: PA Archive/Press Association Images
Image: PA Archive/Press Association Images
Source: TirEoghainLad/YouTube
ON THIS DAY 20 years ago, RTÉ reporter Charlie Bird was handed a cassette tape and statement that would be remembered as one of the most momentous occasions for the history of this island.
Handed to him by an intermediary, the message on both the tape and the paper was the same – the Provisional IRA would set down its arms and look to peace talks rather than war for a solution to the Troubles.
Although previous IRA ceasefires had dissolved in waves of violence, this one was immediately given more credence as it came in the midst of intensive political talks which included Sinn Féin for the first time.
A version of the statement was also handed to BBC's Vincent Kearney (who worked for the Belfast Telegraph at the time). He recalled this week how he was met by a republican source and driven to a house in Belfast. He was not allowed to ask any questions but wrote down what was read out to him.
The newspaper took the unprecedented decision not to start the presses until the embargo of 11am was lifted. It went with a simple headline: It's Over.
The IRA statement in full, was published with it.
Recognising the potential of the current situation and in order to enhance the democratic process and underlying our definitive commitment to its success, the leadership of the IRA have decided that as of midnight, 31 August, there will be a complete cessation of military operations.

All our units have been instructed accordingly.At this crossroads the leadership of the IRA salutes and commends our volunteers, other activists, our supporters and the political prisoners who have sustained the struggle against all odds for the past 25 years. Your courage, determination and sacrifice have demonstrated that the freedom and the desire for peace based on a just and lasting settlement cannot be crushed.

We remember all those who have died for Irish freedom and we reiterate our commitment to our republican objectives. Our struggle has seen many gains and advances made by nationalists and for the democratic position.We believe that an opportunity to secure a just and lasting settlement has been created.

We are therefore entering into a new situation in a spirit of determination and confidence, determined that the injustices which created this conflict will be removed and confident in the strength and justice of our struggle to achieve this.

We note that the Downing Street Declaration is not a solution, nor was it presented as such by its authors. A solution will only be found as a result of inclusive negotiations. Others, not the least the British government have a duty to face up to their responsibilities. It is our desire to significantly contribute to the creation of a climate which will encourage this. We urge everyone to approach this new situation with energy, determination and patience.
Another statement, from 10 Downing Street, was issued a short time later.
People began to celebrate on the streets and turned out in their droves to hear Gerry Adams speak at Connolly House.
At the same time, loyalist groups burned tricolours in protest against republicans.
Messages also appeared on the Shankill Road.
This is how the BBC reported the breaking news on 31 August 1994.
Source: Óglaigh Na hÉireann/YouTube
Photographers also entered the maternity hospitals to see what babies would 'know nothing but peace'.
They met Samuel Stewart and Megan Taylor who they caught up with a year later to see how they were getting on.
However, the toddlers didn't know just peace. The IRA ceasefire was broken five months after this photo was taken and two people were killed in a bomb explosion in the docklands area of London. The IRA admitted responsibility and was universally condemned.
The Good Friday Agreement was signed two years later, along with a new permanent ceasefire.