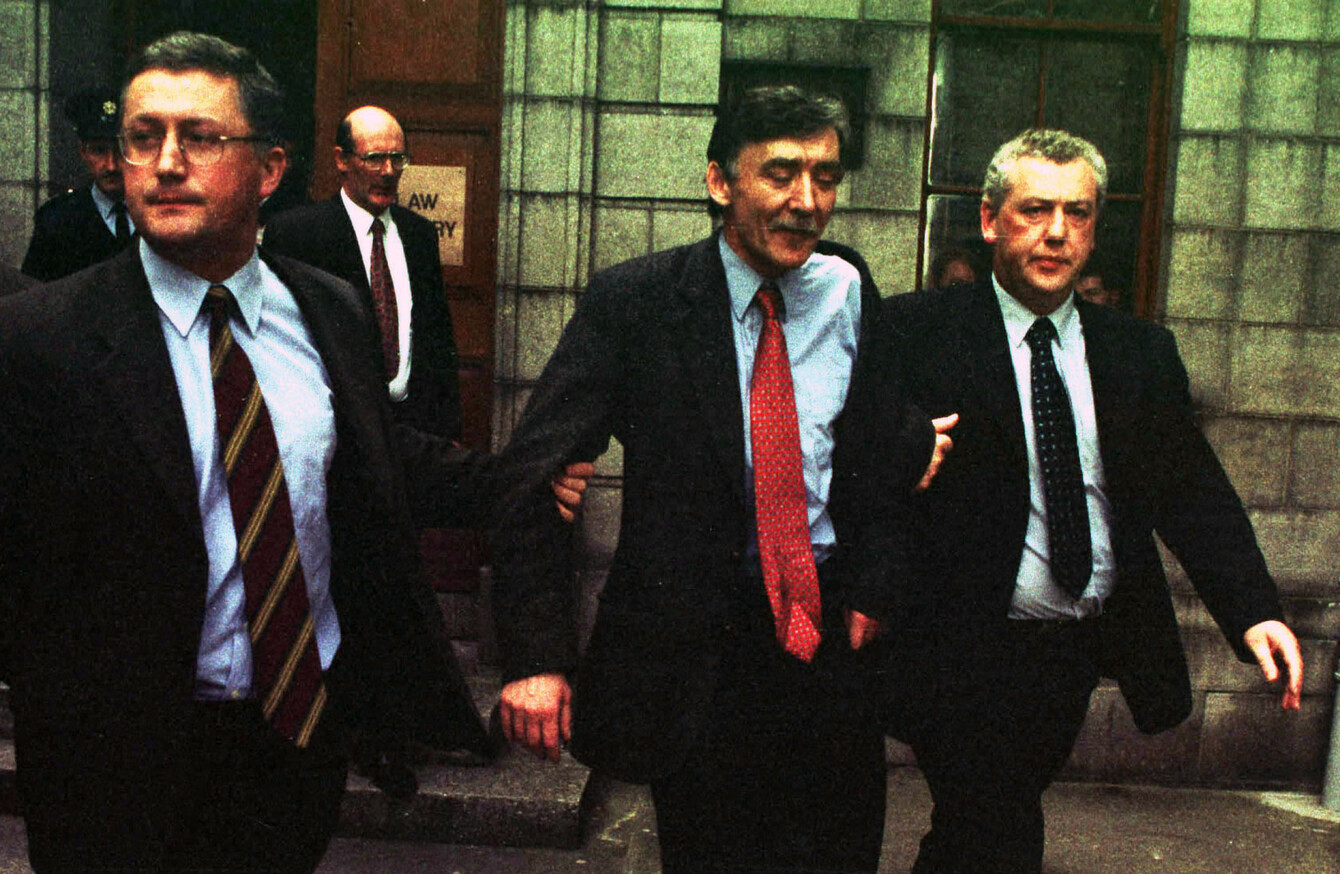 Sean O'Callaghn (second from right) escorted from court in 1998
Image: RollingNews.ie
Sean O'Callaghn (second from right) escorted from court in 1998
Image: RollingNews.ie
A FORMER IRA member, who turned informer and later wrote a book about his experiences, has died.
Kerry native Sean O'Callaghan is understood to have died while swimming in a pool in Jamaica, where he was visiting a family member. He was 63.
He was a member of the IRA from the mid-1970s onwards, but became an informant for the gardaí from 1979 to 1989, citing the violence committed by the republican group as leading to his disillusionment with its actions.
O'Callaghan was jailed in 1990 after confessing to the murder of two people during the height of the Troubles, but later released under a Royal Prerogative in 1996.
He wrote a book about his experiences, called The Informer. The ex-IRA man claimed that his life was in constant danger due to his speaking out about the events that took place.
In that book, he claimed that he was tasked with assassinating Prince Charles and Princess Diana in London, but that he alerted the gardaí who in turn informed the Metropolitan Police. He also detailed other instances of acts of violence carried out by the IRA.
He later gave evidence in a libel case brought by Thomas "Slab" Murphy against the Sunday Times in the late-1990s, telling the court that Murphy held a senior role within the IRA.
In the 2000s and 2010s, he continued to speak out against atrocities committed during the Troubles.
In a Facebook post, historian and journalist Ruth Dudley Edwards paid tribute to O'Callaghan.
She wrote: "He was a man of exceptional ability and courage and he spent most of his life finding ways of atoning for the crimes he had committed before, at 20, he realised he was fighting in a squalid sectarian war rather than a resistance movement".