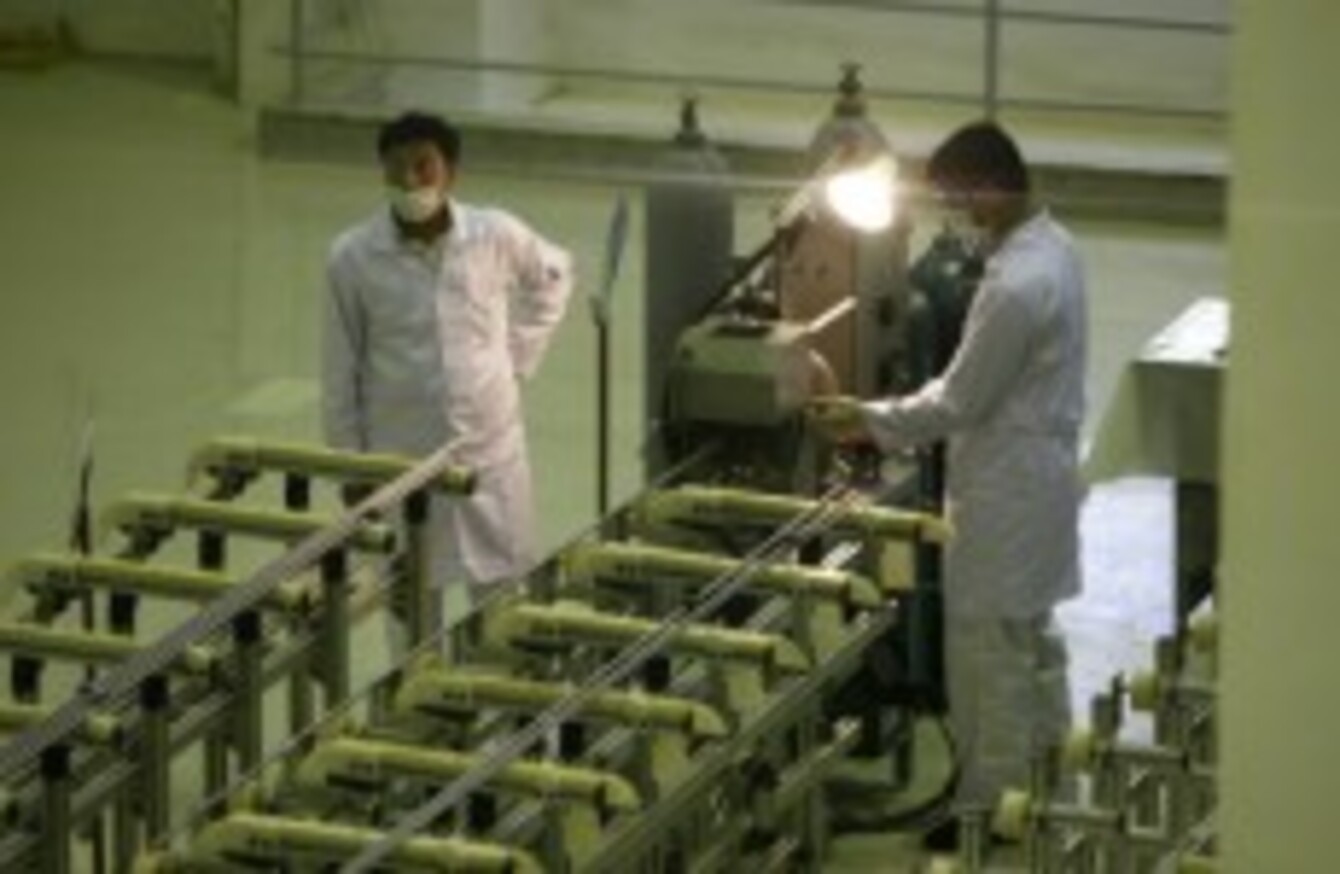 File photo of a Iranian uranium facility in 2009.
Image: Vahid salemi/AP/Press Association Images
File photo of a Iranian uranium facility in 2009.
Image: Vahid salemi/AP/Press Association Images
AN UNDERGROUND URANIUM enrichment facility will begin operations in Iran shortly, according to a senior official quoted in a Iranian national newspaper today.
Reuters reports that the head of the country's nuclear energy organisation told a Tehran daily that the Fordow enrichment plant will be "operational in the near future".
"Twenty per cent, 3.5 per cent and four per cent enriched uranium can be produced at this site," claimed Fereydoun Abbasi Davani.
The country has been enriching uranium to less than 5 per cent for years, but it began to further enrich part of its uranium stockpile to nearly 20 per cent as of February 2010, saying it needs the higher grade material to produce fuel for a Tehran reactor that makes medical radioisotopes needed for cancer patients.
Weapons-grade uranium is usually about 90 percent enriched.
Iran has been boasting for months about the facility at a protected site inside a mountain near the Shi'ite Muslim city of Qom.
The underground site is protected from any possible airstrikes, said the Kayhan daily today.
International powers, including the US, have long feared Iran's nuclear ambitions despite protestations from Tehran that it plans to use the site to generate power – and not weapons.
Sanctions have already been put in place against Iran by both the US and EU because of its nuclear programme and talks have stalled.
Uranium enrichment lies at the heart of Iran's dispute with the West. The technology can be used to produce nuclear fuel, but also materials for atomic bombs.
Another report today suggested that enrichment at the facility had already begun but the Kayhan could not confirm this.
Built next to a military complex, Fordow was a well-kept secret until it was identified by Western intelligence agencies in September 2009.
-Additional reporting by AP