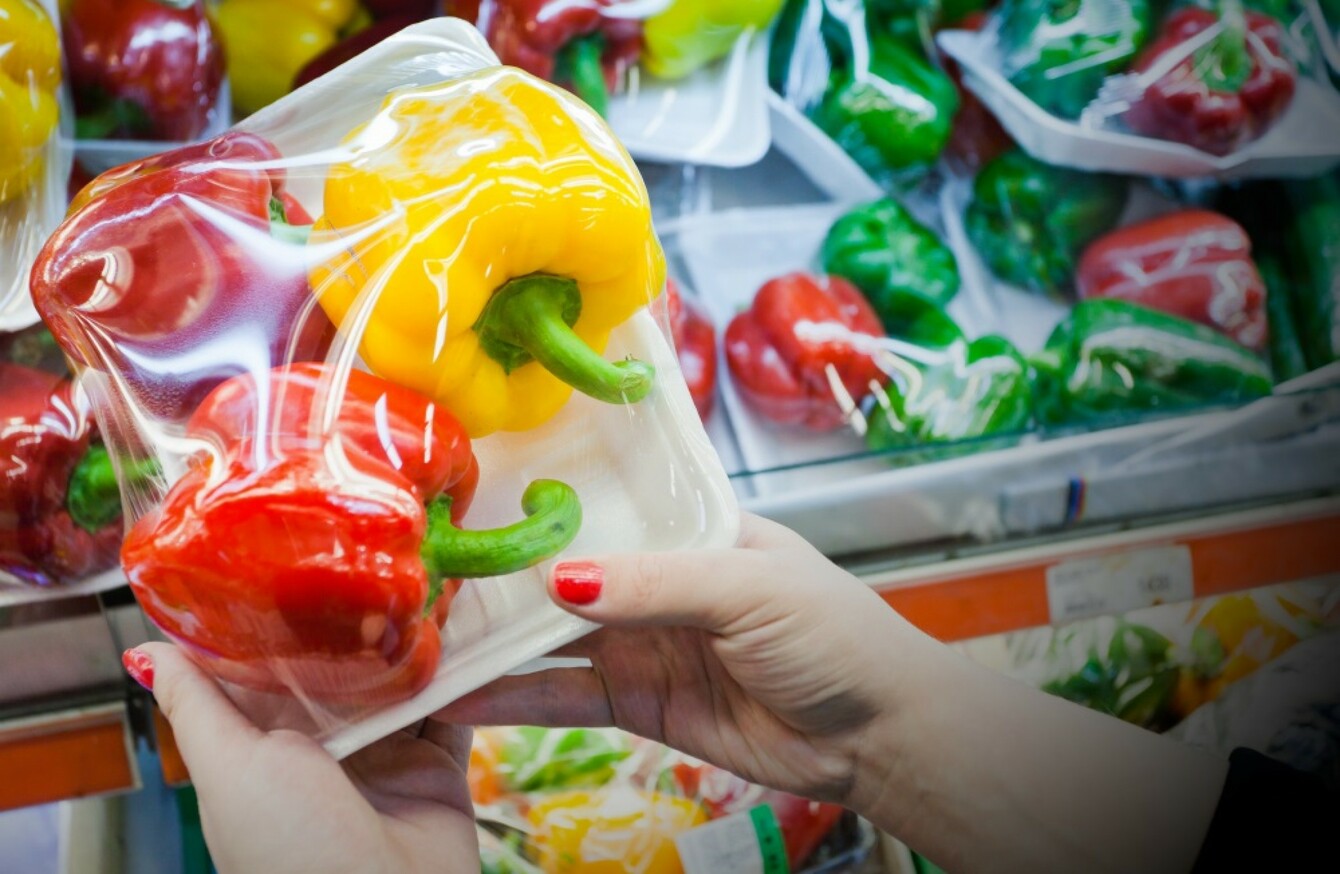 Image: Shutterstock
Image: Shutterstock
A LOT CAN happen in 10 years. Where is Ireland going, and what will life be like here in the year 2029? Welcome to Ireland 2029: Shaping Our Future, a podcast series from TheJournal.ie.
Over 10 episodes, we're partnering with Volkswagen to bring you 10 big ideas that could change Ireland for the better. Each week, we talk to someone about an idea they truly believe could work, and find out whether it's practical, or whether it's a non-runner.
In the sixth episode of Ireland 2029, we ask: Could Ireland go plastic free by 2029?
Back in 2002, Ireland was seen as a trailblazer in the battle against plastic, when it introduced the plastic bag levy, setting a fee on plastic bags handed out in shops.
But 17 years on, our reputation is not quite so clean. Ireland is the top producer of plastic waste in the EU, creating 57.9kg of the stuff per head in 2016, according to the latest figures from Eurostat.
Earlier this year, the European Council pledged to ban items like single-use plastic straws, plates and cutlery from the market for all member states by 2021.
It's a move that will impact significantly on Ireland's business and manufacturing processes – but Green Party deputy leader Catherine Martin says it reflects a viewpoint that's already in the minds of the Irish public. As she says in the latest episode of Ireland 2029:
We can see that the world is crippling under the weight of plastic. Any modern business will go with the movement of the people and the people are demanding an end to that throwaway culture.
 Much of the change required is cultural and societal, says Martin:
We need to change the pace of living. We need to slow down and have the time to prepare our foods… As a child in rural Ireland, and going into the local market, if you were buying meat it was wrapped in paper. All that, we did it before so it's only a case of doing it again.
Bringing a reusable bag on your shopping trip, or asking local suppliers to swap plastic for paper are both small positive changes. But is it possible – or even necessary – for Ireland to cut out plastic entirely?
Not all bad news
For Dr Declan Devine, director of the Materials Research Institute at Athlone Institute of Technology, plastic has a bad reputation that's not always deserved. 
Speaking in the new episode of Ireland 2029, he uses food waste and food longevity as one example of where plastic has an essential role to play:
If we remove plastic packaging, we're going to increase food waste by 25 per cent… If you talk about food packaging itself, the shelf life of a product is increased considerably by using plastic packaging. Something simple like meat will start going off in around four days, unless it's vacuum packed in plastic. If it is vacuum packed in plastic it will last up to 60 days.
"The amount of advantages of using plastic is phenomenal. The disadvantages, we know about, but they're challenges can be addressed."
In 2016, China took on more than 95 per cent of Ireland's plastic waste. A ban by the Chinese government in 2018 on importing that type of waste has meant Ireland's recycling industry has had to kick into a higher gear.
Keeping our waste closer to home will have long-term advantages, predicts Dr Devine, as it will force manufacturers to rethink how they use certain materials:
What we need to do is to move more towards using plastic that can be recycled, or on the flip side, using plastic that we won't recycle but that will degrade if it does end up in the sea.
For Martin and the Green Party, that shift in view needs to be much more decisive. "We can see that the world is crippling under the weight of plastic… We have no choice. We must go plastic-free by 2029."
#Open journalism No news is bad news Support The Journal

Your contributions will help us continue to deliver the stories that are important to you

Support us now
Want to know more? Tune into the sixth episode of Ireland 2029: Shaping Our Future, which is live right now:
Source: Ireland 2029/SoundCloud
Ireland 2029 is a podcast from TheJournal.ie, in partnership with Volkswagen. This episode was put together by presenter Cormac Fitzgerald, producer and editor Nicky Ryan, series producer Órla Ryan and executive producer Christine Bohan. With thanks to Paula Lyne and our contributors.