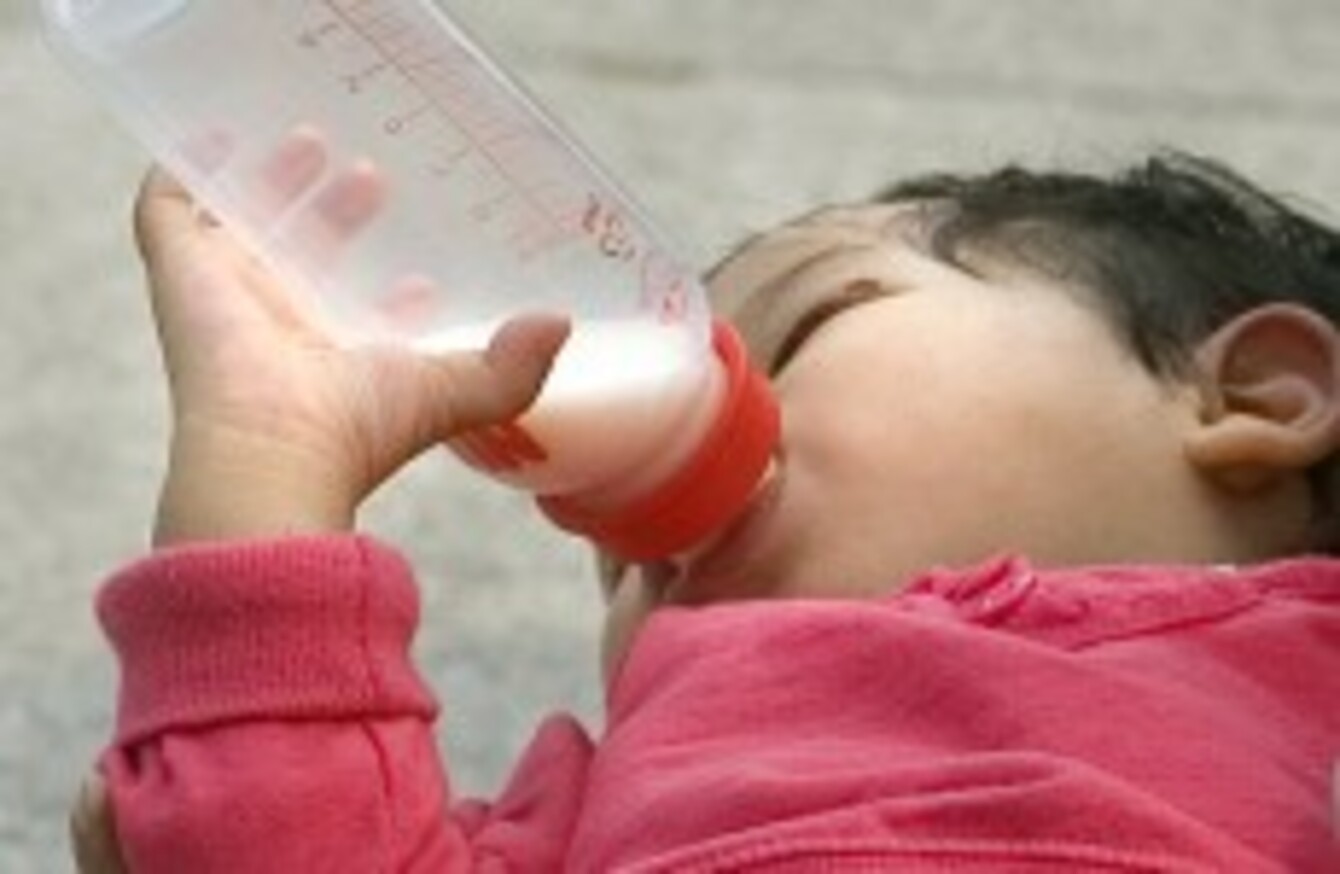 Image: PA/Alexander F. Yuan
Image: PA/Alexander F. Yuan
BABY FORMULA IS not something that many Irish households would feel the need to keep securely.
However, it is one of the Irish products the Chinese value highly, according to the director of Univesity College Cork's Asia Business Programme, Michael Murphy.
"One of my Chinese students, when she goes back to China, she is asked to bring infant formula…it's kept under lock and key."
The success story of baby formula is one that any Irish company hoping to trade with the Asian giant should take heed of, Murphy says.
A combination of economics, policy, demographics and consumer choice has propelled the product to the top of the market over there.
"Irish baby formula in China sells at an absolute premium. Because of the one child policy you have four grandparents and two parents all doting over the one child, and willing to spend a huge amount of money on that one child."
The cultural memory of a scandal relating to tainted baby formula that swept the country in 2008 also means that Chinese people are willing to pay for the best formula on the market.
However, he cautions that extrapolating too much from one success story is a danger if you're lining up for a tilt at Asian markets. Where baby formula has succeeded, cheese and milk may fail.
"The kind of dairy products we have would have zero chance in China. They're more interested in spreadable cheese and dairy-based beverages."
There's an object lesson here, says Murphy says.
"One of the things that we're involved in, be it for India, China, Malaysia, Vietnam…is the essential element of understanding the market."
Market size
The size – and growth prospects – of the Asian markets make it impossible to ignore for any export-minded Irish company, according to Murphy.
"You're going to be looking at half a billion middle class people in China by 2022. There will be 170 million new urbanites created in that time. China is the world's largest market for laptops, and the second largest for digital cameras."
But doing business there is an art in itself.
"One of the problems with the various trade missions that go out there is they go, they don't understand the culture, and they're scratching their heads as to why they don't achieve anything."
You've got to go out there and press the flesh – you have to understand the value they put on the personal relationship. The first time you meet you may not discuss business at all. And it varies by region as well!
Bearing this in mind, UCC is running an intensive course for Irish graduates with an interest in Asia. Students enrolled in the Farmleigh Fellowship are drilled in the nuances of Asian culture, with a focus on immersive learning abroad.
"They do three months in UCC and three months in Nanyang Technological University in Singapore, which is ranked third in Asia."
The students then go on to do a five month placement with an Irish company that is active in an Asian market. The placement brings students to places like Myanmar, Papa New Guinea, China, Singapore and Indonesia.
"Whatever region it is, it's understanding the market. You've got to get out there and immerse yourself in the country and the culture."
The deadline for being included in this years intake of students is the end of this month.
But are the Chinese interested in us?
Murphy says that Ireland could also benefit from Foreign Direct Investment from China. The first signs of it, he says, are already evident through the acquisition of the Kingsley Hotel and the Fota Island resort by the Kang family.
There is also speculation that Chinese companies could be interested in getting directly involved in the Irish dairy industry.
"They're doing this around the world. The impact of China in Eastern Africa is enormous…they're buying mines in Australia. You're looking at 1.3 billion people in a finite landmass, and a lot of it isn't suitable for agriculture."
However, Ireland has a "major marketing job" to do in Asia if it is to attract investment.
"The awareness of Ireland is so low. When you go and talk to the average person, there's a lot of confusion – is Ireland part of England? Is it like Scotland?"
Ultimately, the upward trajectory of the Asian economies is inevitable, Murphy says. It's about positioning Ireland to take advantage of it.
"Both China and India were world superpowers in their day, so in many ways, they're just reclaiming their place on the world stage."