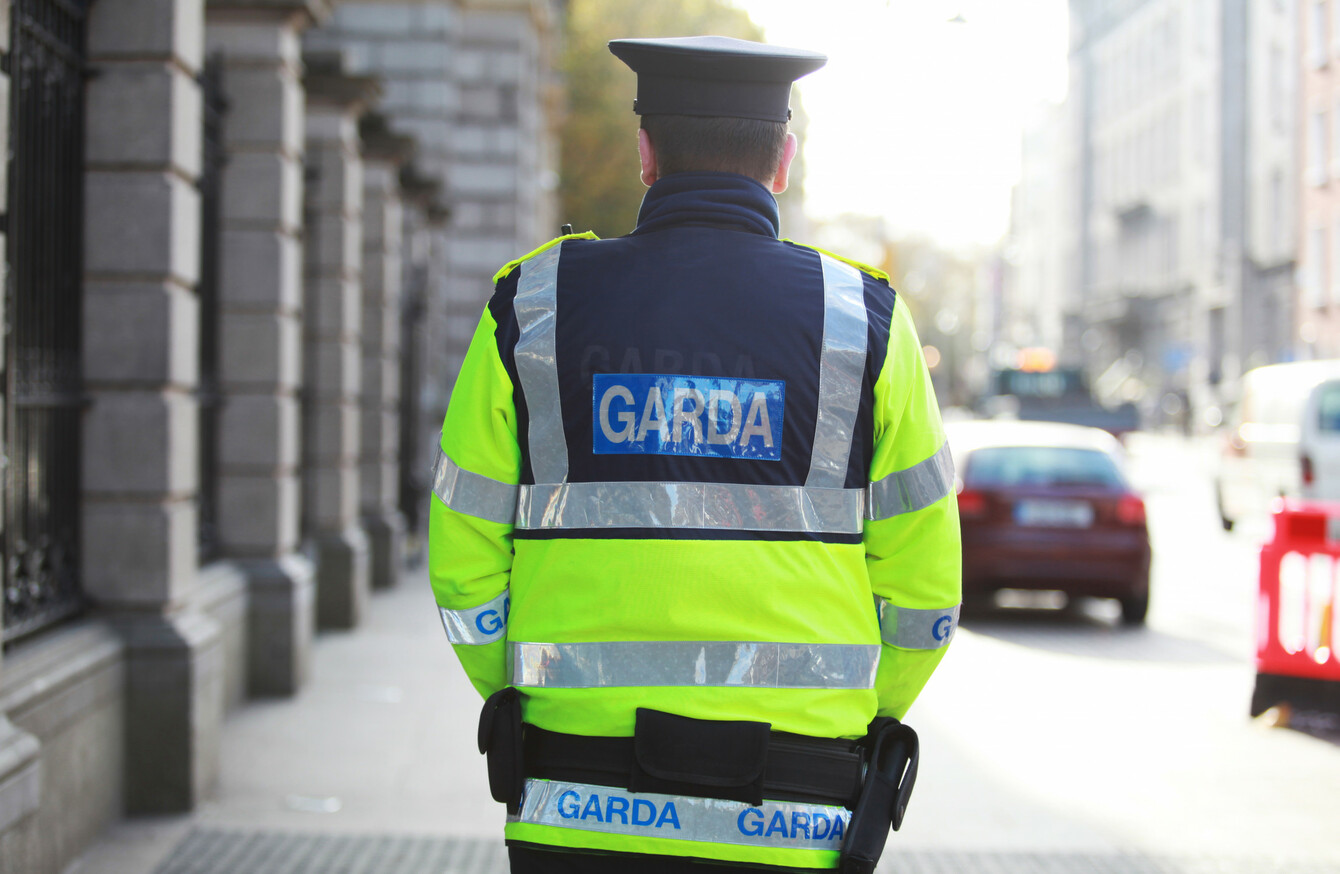 File photo
Image: Leah Farrell/Rolling News
File photo
Image: Leah Farrell/Rolling News
NEW GARDA FIGURES have revealed that 2017 was the worst year for assaults in almost a decade.
Statistics released today show that last year saw the highest number of assaults since 2008, and that assault levels for the year so far are on par with 2017 levels.
The figures, compiled by the Garda Statistics Analysis Service, also revealed that one in every four assaults last year was perpetrated by a repeat offender.
The majority of assaults were carried out by men between 18 and 34 against men of a similar age, usually in public and typically between 8pm and 5am at the weekend, peaking early on Sunday morning.
While the total number of assaults in Ireland decreased year-on-year between 2008 and 2013, the figure has since risen, which gardaí are linking to an upturn in the economy
The statistics were released as gardai re-launch their 'Use Your Brain Not Your Fists' campaign, which urges men to consider the consequences of assaults for themselves and others.
The ad campaign, which will run across social media and in pubs and nightclubs, will remind men that they could lose their jobs and ability to travel, or end up in prison, if they are convicted of assault.
Gardaí have also implemented a multi-strand anti-crime strategy, identifying assault hotspots and working with pubs, businesses, and local councils to address issues around anti-social behaviour.
Sergeant Graham Kavanagh from the National Crime Prevention Unit (NCPU) said the vast majority of assaults that happen in Ireland are avoidable.
He also urged the public to be clever about how they approach aggressive individuals, and for people not to be afraid to ask for help if they get into trouble.
Pointing to CSO figures which show that assault may be under-reported by as much as 40%, he said: "Some victims of assaults, particularly men, are embarrassed to say they have been assaulted.
"I would encourage anybody, and in particular younger men, to report all assaults to An Garda Síochána.
"Anyone who has been assaulted will be treated with sensitivity by An Garda Síochána and it will be fully investigated."