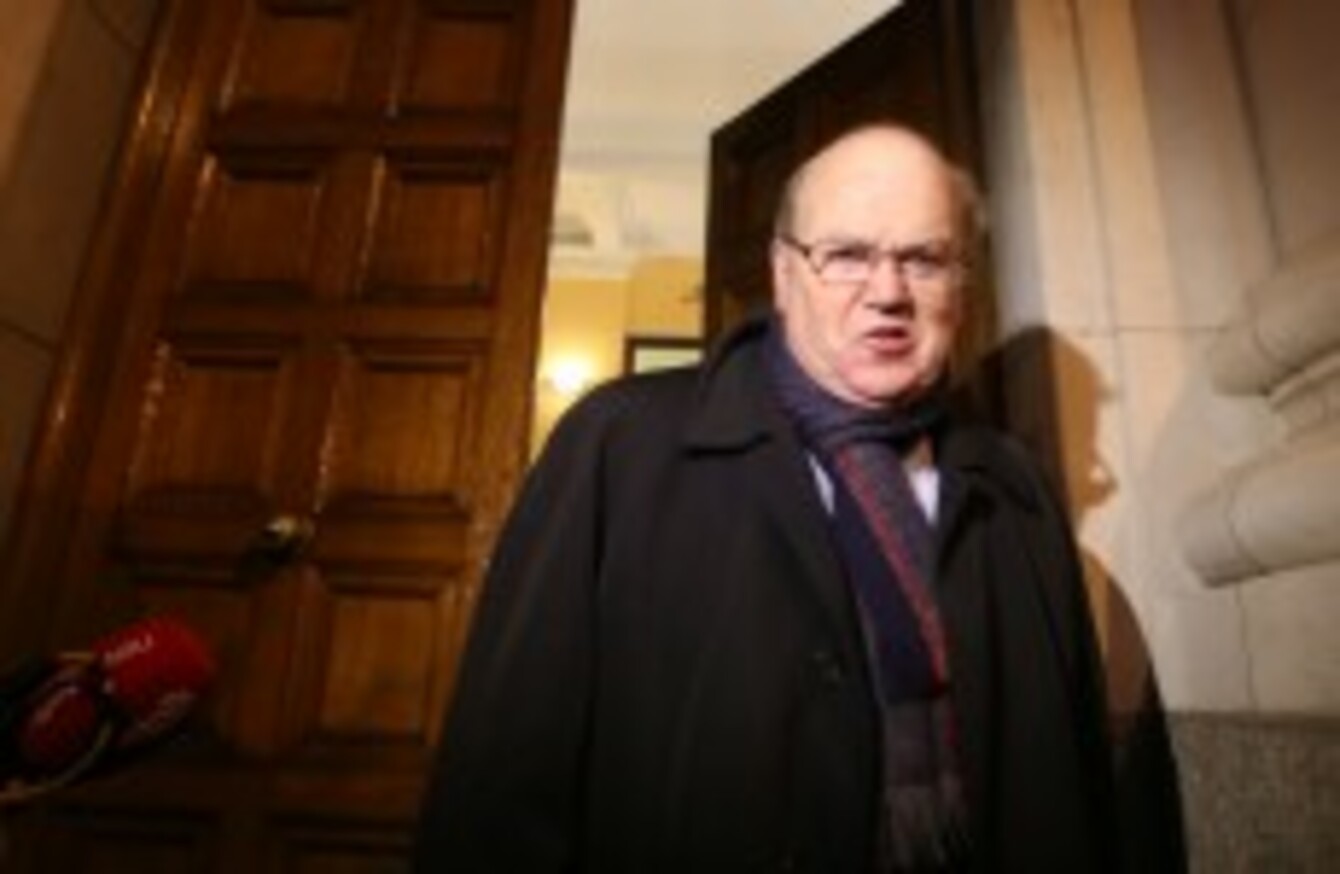 Finance Minister Michael Noonan
Image: Sam Boal/Photocall Ireland
Finance Minister Michael Noonan
Image: Sam Boal/Photocall Ireland
IRELAND HAS BEEN given the all-clear to offload its IMF bailout debts ahead of schedule after Sweden waived its right to an early repayment.
The Scandinavian nation, which lent Ireland €600 million in 2011, was the last country to agree to the move after the UK, Germany and the other EU member states earlier gave it the thumbs up.
Ireland got about €22.5 billion in bailout funds through the International Monetary Fund (IMF), but as the economy has shifted into gear again it has been trying to pay back the share with the heaviest interest burden.
That could save Irish taxpayers a potential €400 million a year in repayments as it can now repay the loans, which carried average interest rates above 4%, with much cheaper money raised on the general market.
But the plan was dependent on all its bailout lenders adding the tick of approval because of a clause in the troika's combined €67.5 billion package.
The catch in the agreement was that Ireland had to pay back everything at once, including its longer-term, cheaper loans, if it made any early repayments, unless all the lenders agreed to overlook the condition.
Finance Minister Michael Noonan said its bailout lenders had been "very supportive" of the government's plan to cut Ireland's debts since the plan was first raised in September.
There are real and tangible benefits to Ireland from this transaction, and I would like to take the opportunity to thank Sweden for their continued support for Ireland," he said.
There are savings to be had  
Ireland's borrowing costs have plunged to below 2% on the back of its return to economic growth and the much lower risk attached to its government debt.
That comes coupled with the European Central Bank's record-low interest rates, which have meant government treasuries would effectively be paying the central lender to park their money in its vaults.
The National Treasury Management Agency (NTMA) today offloaded another €500 million in six-month bills at a yield of 0.04%.
NTMA said it received nearly four times the bids it needed to fill the quota – an indication of investors' appetite for Irish government debt.
Ireland will still have to ask for formal approval from European financial officials before it makes the first tranche of early repayments.