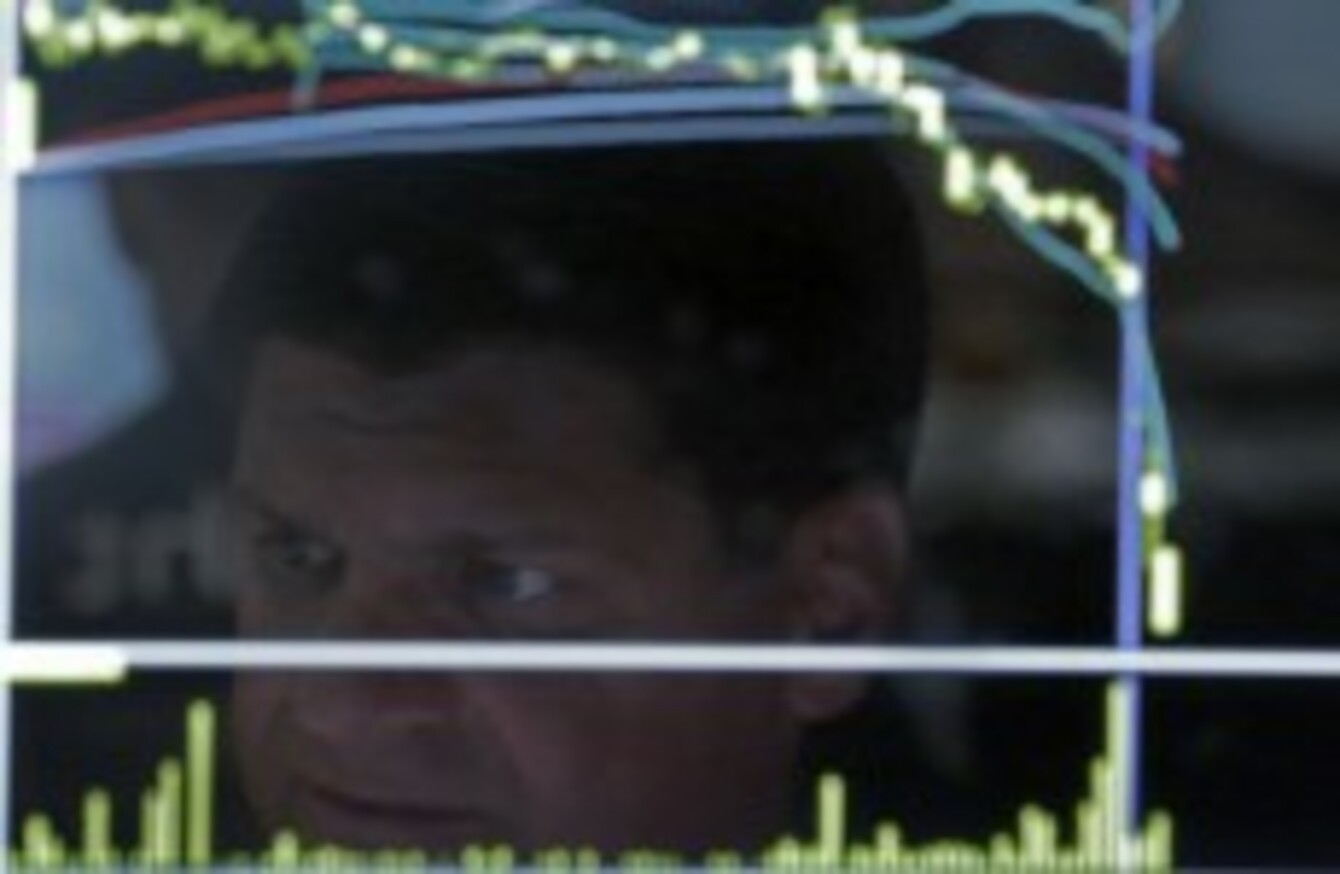 Trader on the floor of the New York Stock Exchange.
Image: (AP Photo/Richard Drew
Trader on the floor of the New York Stock Exchange.
Image: (AP Photo/Richard Drew
THE STATE WILL look to raise between €6-10 billion on the bond markets next year but will continue its focus on short-term sales the National Treasury Management Agency said yesterday.
The NTMA's Frank O'Connor said that they have received strong investor feedback but that as yet there is no need to significantly change the current strategy of short-term selling.
"You wouldn't be trying to run out the door to get a longer term bond," O'Connor told a press briefing yesterday.
Adding that a clearer announcement would be made in January about the agency's intentions for 2014.
The NTMA's approach to date has been in the sale of three month T-Bill sales and although a sale of 10-year bonds has been suggested as a way of demonstrating confidence, the NTMA has given no indication that this is part of their immediate plans.
In a briefing held in Government buildings yesterday, O'Connor said that the €20 billion already raised by the state means that a sale isn't actually required next year.
GDP growth
In an announcement made during the same briefing yesterday, the Department of Finance say they are sticking by their projections for next year and are expecting to achieve GDP growth of 2 per cent next year.
The Department say that growth figures is being maintained despite the European Commission projecting growth at a level of 1.7 per cent. Chief economist John McCarthy backed their figures:
The 2 per cent projection for next year is independently endorsed by IFAC, they say its within the endorsable range, that's the quote that they used.
"Yes over the past two or three years our forecasts have been about a quarter of a per cent higher than the Troika but we stand over our forecast, our track record is reasonably good," he added
Debt figure
The department  also say they are "very confident" at this stage that the budget for next will not have to be changed in the case of growth being less than expected.
The department say that next year is the first time the Government are targeting a debt ratio that is well within the required range so there is "wiggle room" in the figures if needed.