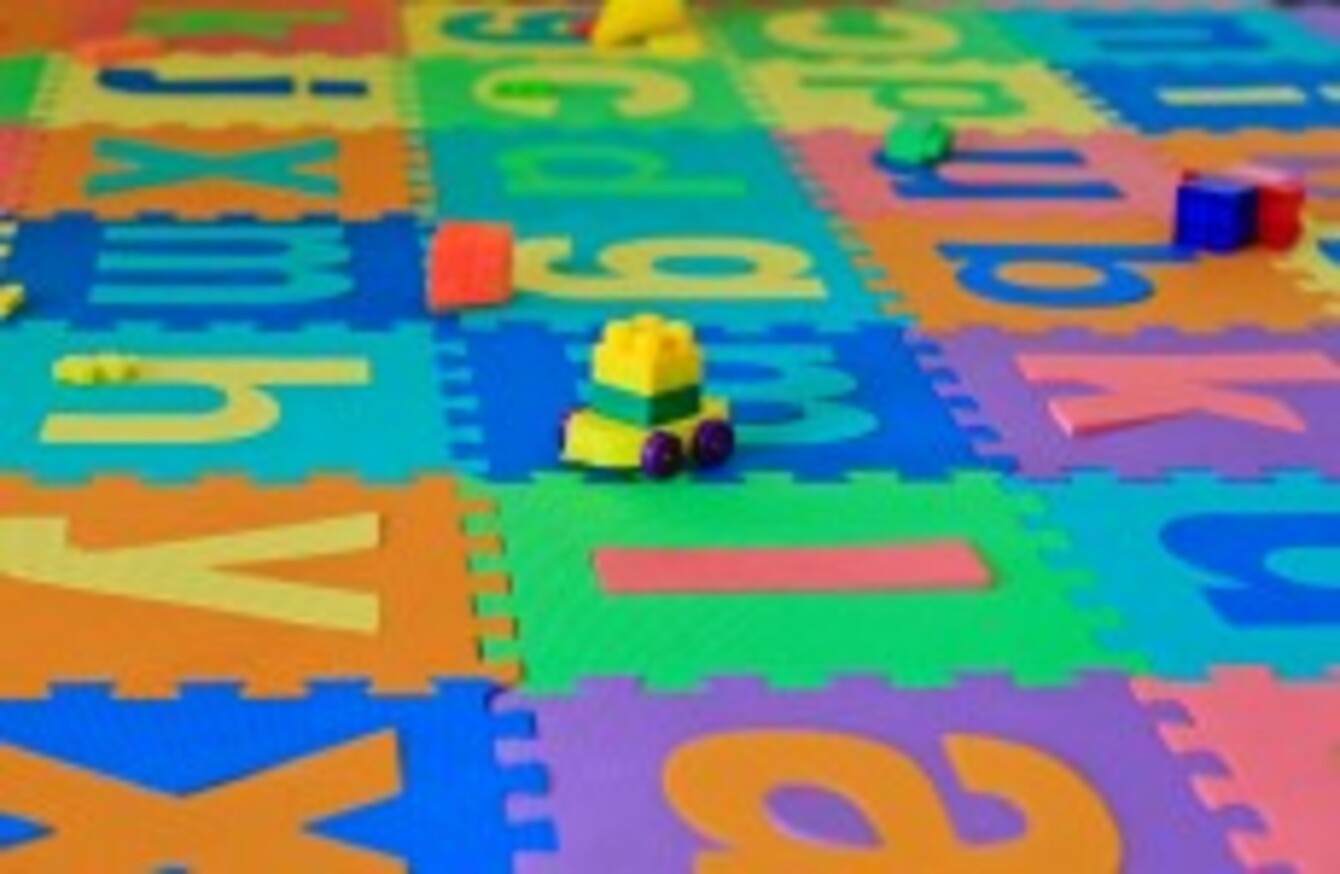 Image: Shutterstock
Image: Shutterstock
AN AVERAGE FAMILY with two children would spend €16,500 annually on full-time childcare, according to a new report.
The report, entitled "Supporting Working Families – Releasing a Brake on Economic Growth", found that the cost of full-time childcare ranges from €730 to €1,100 per month.
These costs prevent parents from returning to work with 26 per cent of parents with children at nine months of age said that this was the case.
Low income families are the worst affected with 56 per cent of those who said these expenses prevented them from looking for a job came from this group.
The report proposes two policy initiatives to help aid these groups. The first is a tax incentive which will help low-income parents in employment fund the cost of childcare and a direct payment to families related to the cost of childcare through the Family Income Supplement Scheme (FIS).
It also says that providing an incentive via FIS would have positive benefits as every €1 in costs would lead to €1.51 in additional economic benefits.
The Manager of Donegal County Childcare Committee, Avril McMonagle, said:
This report throws light on a growing problem and illustrates the extent to which childcare costs are putting a brake on Ireland's economic growth, restricting a significant number of parents from returning to work after having children.

Primary research shows that there would be strong interest in such schemes and by facilitating unemployed parents to return to work or remain in employment, these initiatives would see an economic benefit to the taxpayer in the long run.
The report was commissioned by the Donegal County Childcare Committee and was conducted by Indecon International Economic Consultancy Group.
There are 405,000 households in Ireland with children under 10 years of age, and 266,000 of these households have children under five.
Indecon estimates that there are 69,000 individuals who are both unemployed and have children under five.