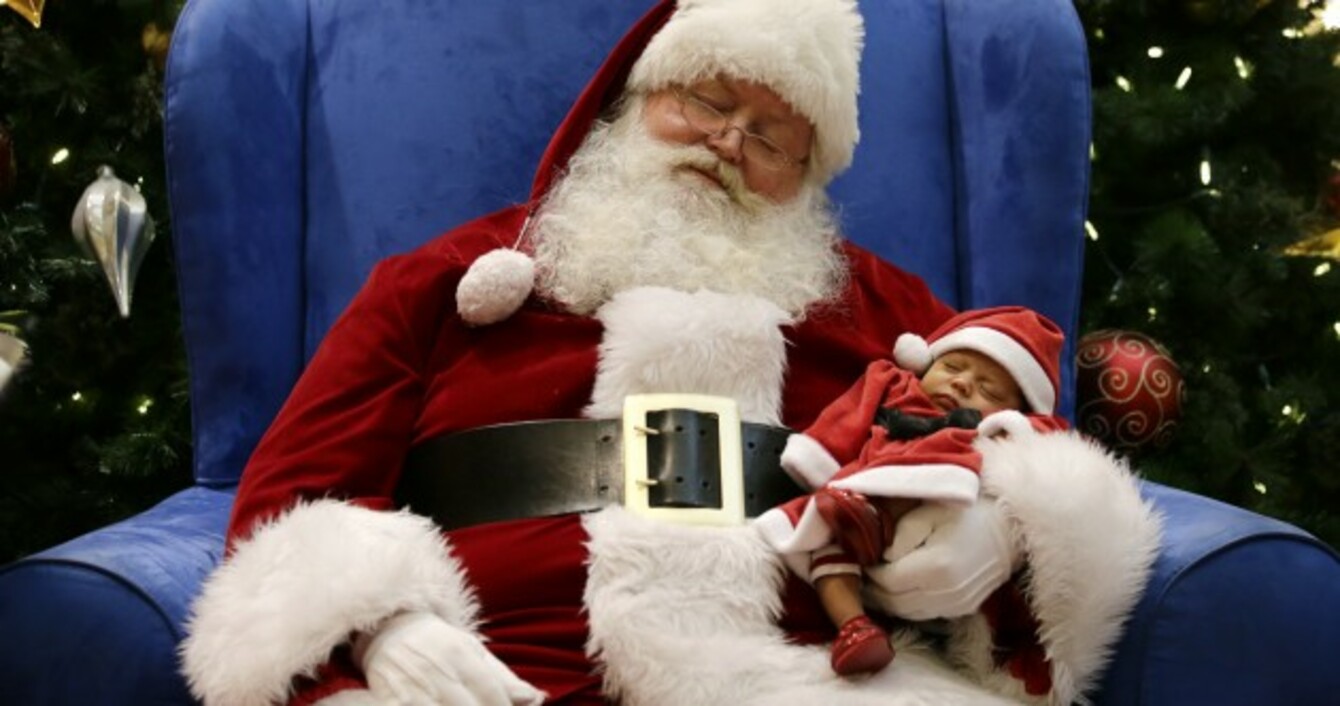 Image: AP/Press Association Images
Image: AP/Press Association Images
IRISH PEOPLE WILL spend an average of €600 each this Christmas on presents, food and household bills.
According to the Irish League of Credit Unions, that's up from €590 last year, and a big jump from our average spend of €527 in 2012.
Interestingly, however, 'Santa' will be less generous this year, despite the overall spending increase.
At Christmas 2014, Irish people will shell out an average of €180 on children's presents, as opposed to €185 last year, and €164 in 2012.
The biggest financial headache found in the ILCU's annual Christmas Spending Survey is heating the home, with 51% saying that was the "hardest cost to manage."
The biggest spenders in the country are those in the 11 counties of Leinster outside Dublin, where the average spend will be €611.
The Dubs rank next, spending €608, and the people of Munster will pay to the tune of €592.
Those in Cavan, Donegal and Monaghan – who outspent the rest of Ireland last year with a €630 average – will spend €590 on average this time around.
Christmas 2014 will cost least in Connacht, with an average spend of €578.
Various measures in the survey show that the mood of Irish people has improved over the last 12 months
For example, 29% say they feel better about their finances in the run-up to Christmas this year than they did in 2013.
That's up from 25% when the same question was asked last December.
Some 30% of us fear that money worries will ruin Christmas, but that's down from last year, when the figure was 33%.