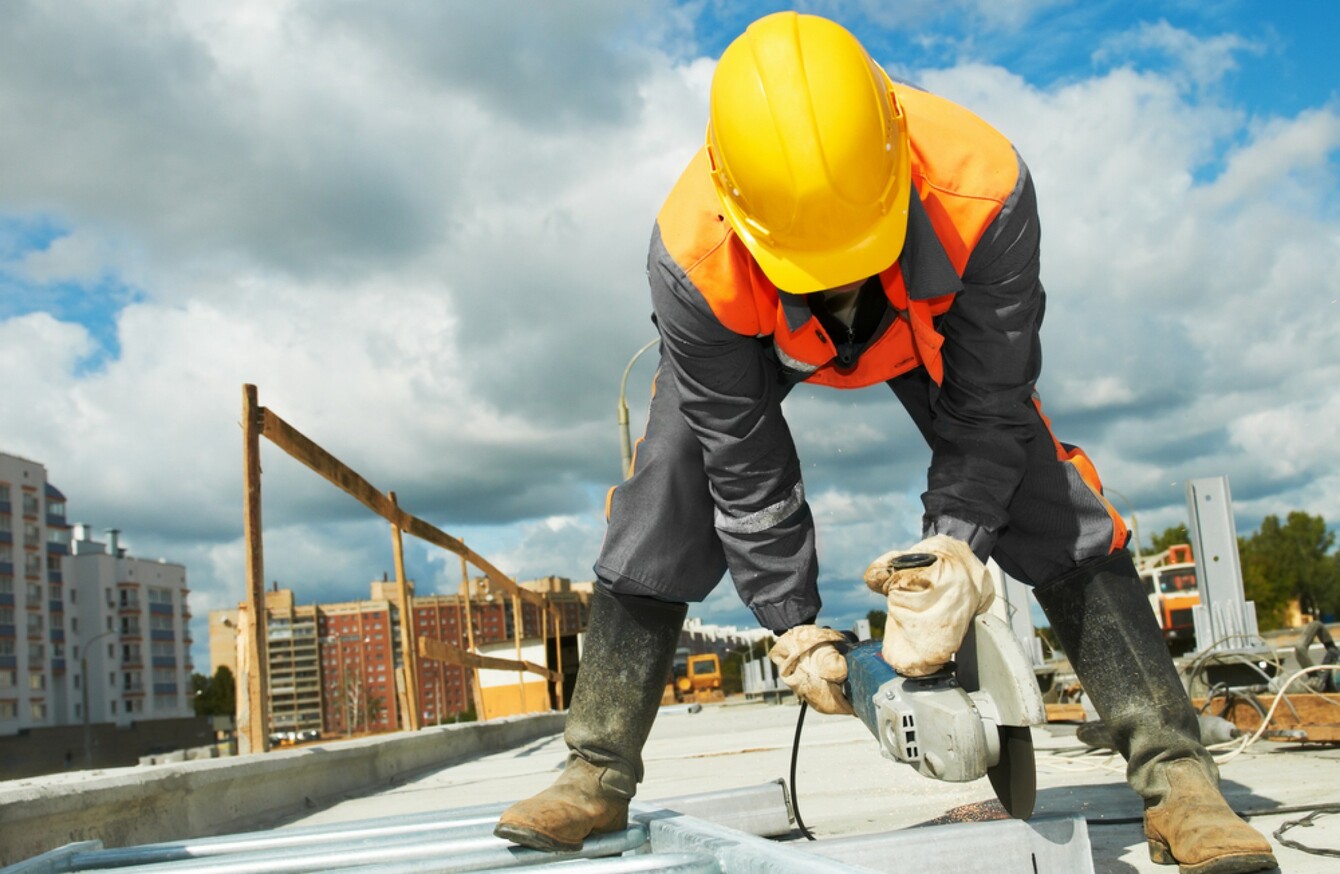 Image: Shutterstock/Dmitry Kalinovsky
Image: Shutterstock/Dmitry Kalinovsky
SO FAR THIS year there has been a €1.7 billion spike in the amount spent on construction.
This increase has seen the total value of building projects underway rise from €2.55 billion in the first three quarters of last year up to €4.25 billion this year – an increase of 67%.
This information comes from the Building Information Index, a report produced by industry research group Building Information Ireland, and tracks the various stages of construction projects around the country.
The group states that building projects currently underway serve as a "real-time barometer of what construction activity is happening throughout Ireland".
Where has been doing the best?
While the entire country has seen a boost in the number of projects getting underway, not everywhere has benefited equally.
The biggest boost in the first three quarters of 2015 was seen in the Dublin area.
The value of projects commenced has risen to €1.92 billion, an increase of 74% from this time last year.
There has also been a big spike in number of building commencements in Munster, rising 126% from last year up to €886 million.
Construction activity around the country this year compared to last year. View a larger version of the graph here.
More modest increases were seen in the Connacht/ Ulster region, where there was a boost of 32% up to €379 million, and the Leinster region, where there was an increase of 39% up to €1.06 billion.
The first three quarters of this year have also seen a jump in value of building projects that applications have been submitted for.
Overall there has been an increase of 26%, with the total value rising from €9 billion in 2014 up to €11.27 billion this year.
On average it takes around 71 weeks from the time a planning application is submitted to the time that building starts to take place.
What sort of building has been taking place?
The report divides building into sectors of residential; commercial & retail; medical; education; agriculture; industrial and social.
Residential has come out as the biggest sector, with growth of 29% in the number of applications made in the first nine months of this year compared to last year.
Between January and September this year, the number of residential projects started has almost doubled, with building on around 11,955 housing units underway.
The news of the boost in residential housing is good news for the country's renters, with the latest Daft.ie report into the sector showing the average cost of rents rising sharply in the third quarter before the introduction of the government's two year rent freeze.