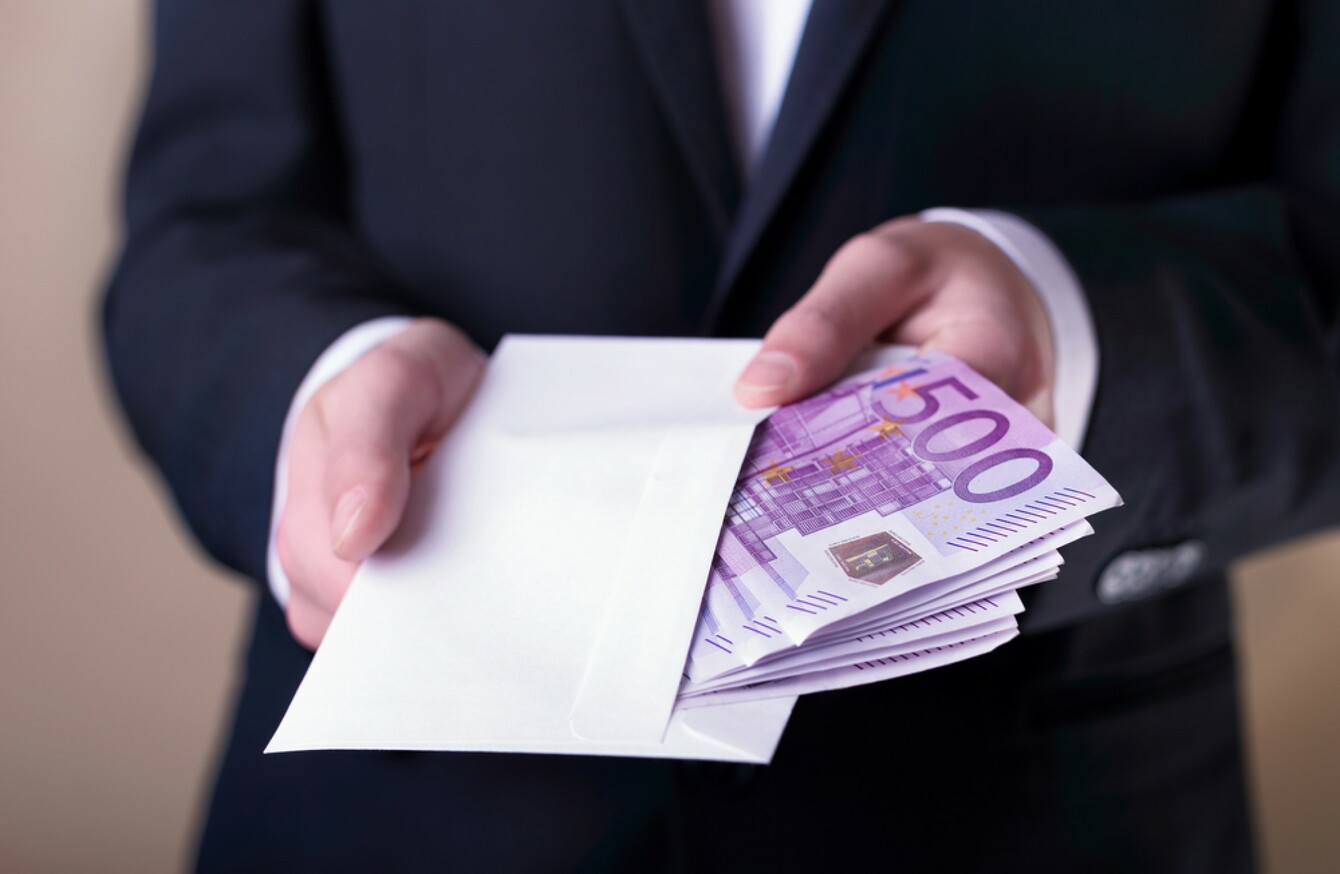 Image: Shutterstock/Adrian_am13
Image: Shutterstock/Adrian_am13
IRELAND HAS SLIPPED one place in a global report into corruption perceptions in countries across the globe.
The Corruption Perception Index 2016, released each year by Transparency International, is seen as the definitive guide to how cleanly each country's political system is perceived to operate.
Ireland ranked as the 19th least corrupt state in the world – falling one spot from its previous ranking. However, it also slipped from 17th to 18th the year previous making this the second successive fall.
Denmark was named the least corrupt state out of 176 countries, followed by New Zealand, Finland, Sweden and Switzerland.
Chief Executive of Transparency International Ireland John Devitt said failure of some politicians to hold to account a handful of suspects of corruption and serious fraud continues to undermine public trust in parliamentary democracy.
Political leaders around the world, and that includes Ireland, have failed to see the link between political corruption and the public distrust it engenders towards democratic institutions.
"It's not too late to challenge hate-politics and demagoguery in Europe, but politicians from across the political divide need to understand the urgency of implementing reforms that rebuild trust in democracy itself."
Contributing factors in Ireland's relatively low standing are believed to include international scrutiny over its failure to police financial institutions which led to the collapse of its banking sector in 2007, a series of tribunals of inquiry which made findings of corruption in Ireland's planning system, police and public procurement and recent controversies surrounding the sale of NAMA portfolios.
Top performing countries are also believed to share key characteristics:
high levels of press freedom
access to budget information so the public knows where money comes from and how it is spent
high levels of integrity among people in power
and judiciaries that do not differentiate between rich and poor, and that are truly independent of other parts of government