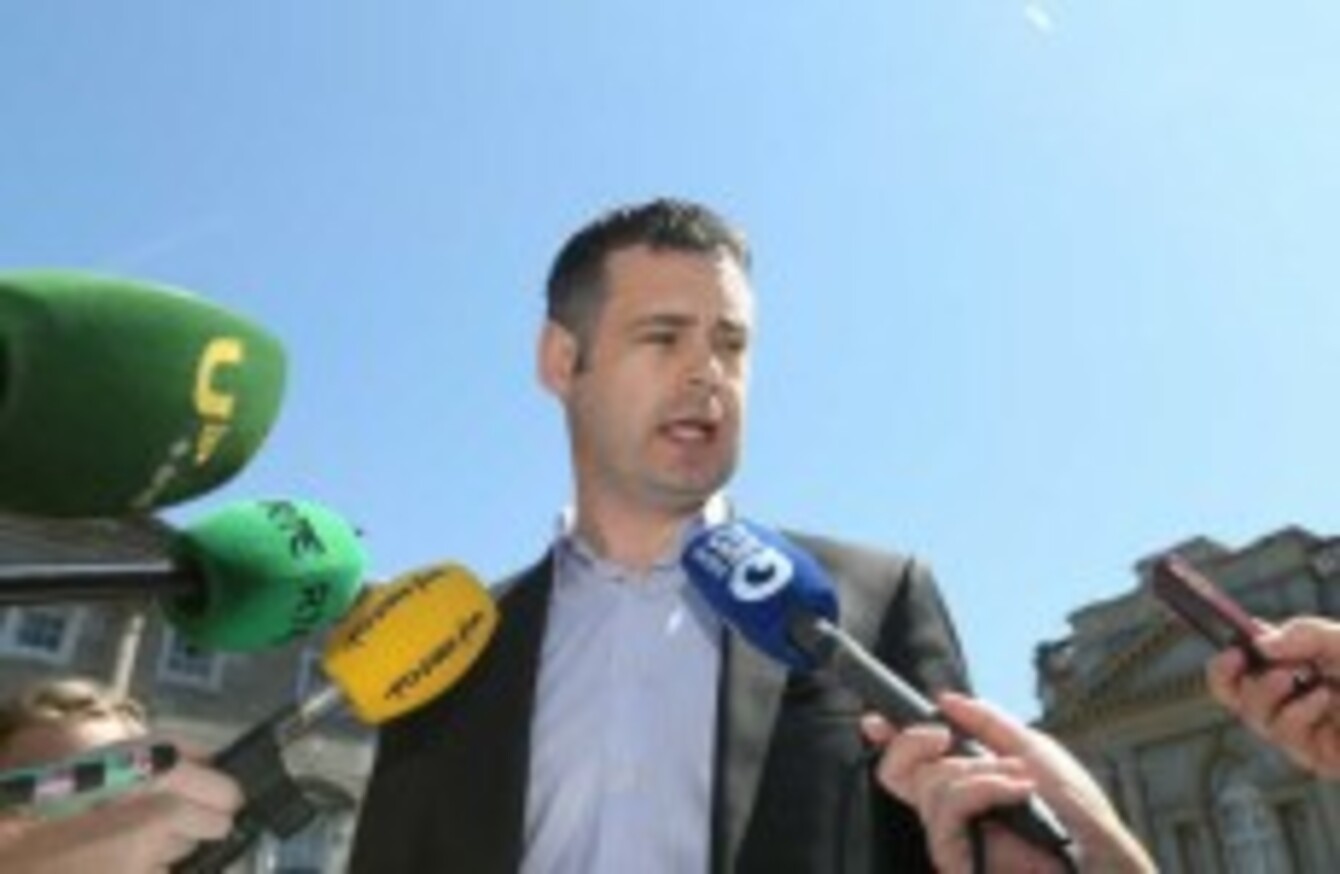 Deputy Pearse Doherty
Image: Sam Boal/RollingNews.ie
Deputy Pearse Doherty
Image: Sam Boal/RollingNews.ie
THE GOVERNMENT HAS been criticised after it has emerged that official statistics for the rate of domestic violence against men are not available.
This follows a parliamentary question asked by Sinn Féin spokesperson for finance Pearse Doherty.
After requesting the statistics for incidents of domestic violence against men reported to the gardaí last year, the Deputy was informed by the Central Statistic Office that such data was not available.
Speaking about the response he received, he said, "Given the increased awareness of the problem of domestic violence which we've seen in recent years, I decided to raise the issue of domestic violence and abuse perpetrated against male victims as I felt that the issue needed to be highlighted."
This appalling absence of updated information on domestic violence crime rates is inexplicable and only further highlights the stigma which male victims of domestic violence and abuse experience.
In 2005 a study was carried out as part of a collaboration between the ERSI and the National Crime Council which looked at domestic violence against both men and women within the State.
The report found that around 6% of men had experience severely abusive behaviour of a physical, sexual or emotional nature.
Doherty acknowledged this report but said that it, "gives us little indication of domestic violence rates today."
The Government has some very serious questions to answer here and despite having been in power now since 2011, I've seen no evidence to suggest throughout this time that they are committed to improving the lives of victims – male or female.
He went on to call for the government to sign up to the Istanbul Convention, a document produced by the Council of Europe which has been signed by 39 countries to date.