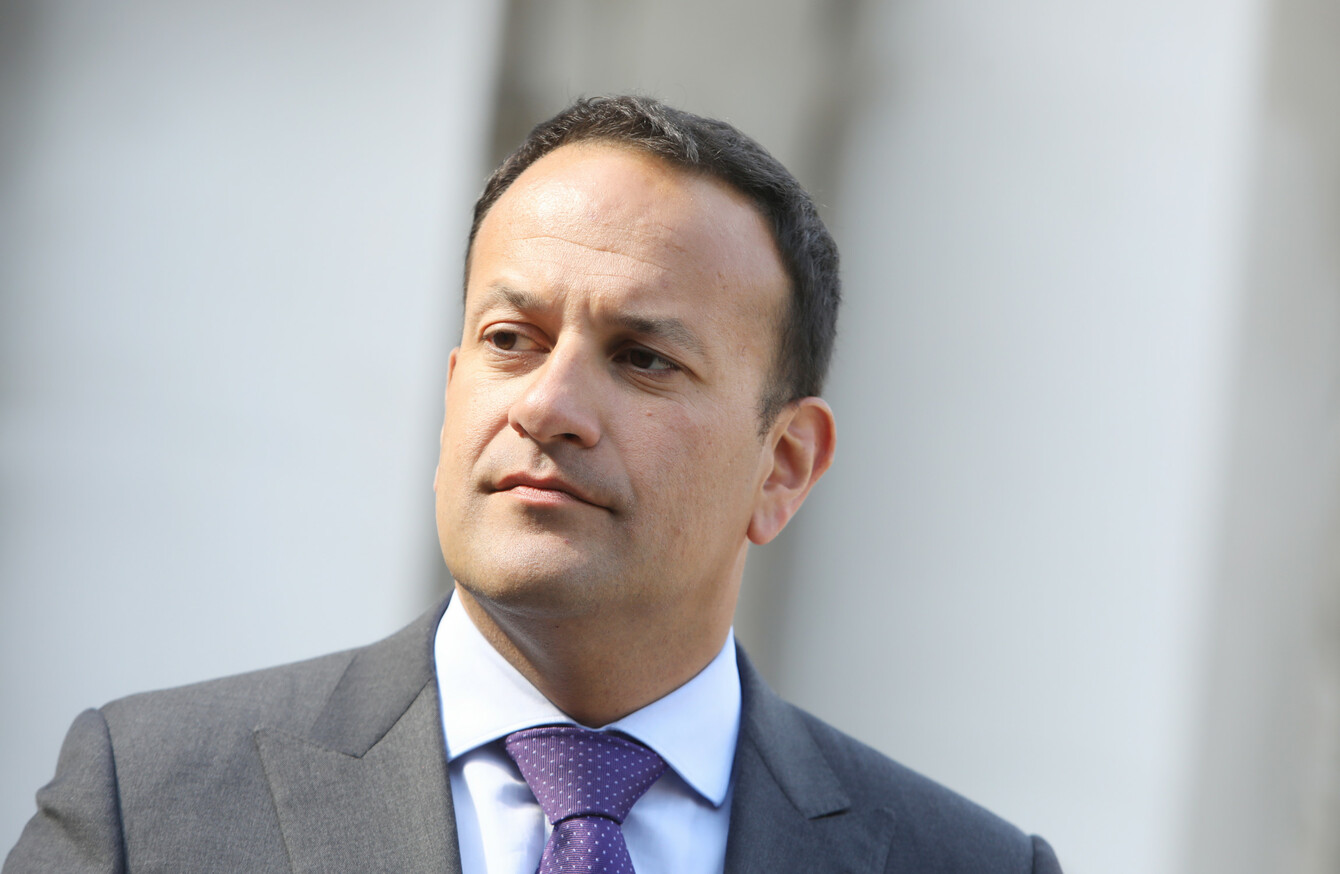 Taoiseach Leo Varadkar
Image: Leah Farrell via RollingNews.ie
Taoiseach Leo Varadkar
Image: Leah Farrell via RollingNews.ie
TAOISEACH LEO VARADKAR has said Ireland will have to hire around 1,000 new customs and veterinary inspectors to prepare Ireland's ports and airports for Brexit.
Varadkar said that "with growing uncertainty" about whether the UK government will pass a withdrawal agreement through Westminster, Ireland will need to "change the gear and up our preparations when it comes to Brexit".
He was speaking after a Cabinet meeting at Derrynane in Co Kerry.
Varadkar said that this plan includes making preparations to our ports and airports, including Dublin Airport, Dublin Port and Shannon, for a change to the rules of trade between Ireland and Britain in January 2021.
"That involves preparing for and hiring veterinary inspectors to carry out sanitary checks on agricultural products and plant-based products coming in from Britain and also customs inspectors," Varadkar said.
"We estimate that the number of people we will have to hire over the course of the next year is about 1,000 people. That's customs and veterinary inspectors to prepare our ports and airports for Brexit."
Speaking on RTÉ's Six One News this evening, Varadkar said hiring the extra inspectors was a prudent step in order to prepare for the UK leaving the EU.
He said the government accepted Brexit was going to happen. A 'no deal' Brexit was an unlikely scenario, he said, adding that the government had to prepare for that possibility.
He said the preparations that were being put in place were not for the border region but were for east-west trade between the UK and Ireland.
He said he was not happy with the level of progress being made in the Brexit negotiations, but that he was happy with how the EU team was representing Ireland's interests.
The EU was negotiating with the UK from "a position of strength", he said – adding that Ireland's chances of getting a good deal were boosted by the fact that all remaining EU nations were negotiating together.
Government measures
The government today signed off on a number of key Brexit preparedness measures focussed on east-west trade, moving this work from the planning to implementation stage.
Relevant government departments have been tasked to prepare detailed action plans building on their contingency planning and regular updates will now be submitted to the government.
The Cabinet has mandated the presentation to government, by September, of detailed and costed plans on the following:
In the region of 200 extra full time staff to carry out Sanitary and Phytosanitary Controls (SPS) checks and controls at ports and airports.
In the region of 120 extra full time staff to prepare export certificates at ports and airports, in relation to SPS.
In the region of 600-700 full time staff to carry out relevant controls at ports and airports, in relation to customs controls.
Increased customers and SPS controls will require upgraded infrastructure at ports and airports, in particular at Dublin and Rosslare Ports.
The government agreed to continue contingency planning for a case of a 'no deal' Brexit.
The Cabinet also agreed on the need to continue to engage with the European Commission Taskforce and EU Brexit Preparedness Unit on areas where the lead policy role lies with the EU.
In a statement, Tánaiste and Minister for Foreign Affairs Simon Coveney said: "It is important to be clear that the decisions taken by government today do not represent the beginning of our preparations.
"A huge amount of work has been underway across government and its agencies for many months. We will also be carrying out some of our preparations on an EU-wide basis, in cooperation with our EU partners.
"The UK has chosen to walk away from the EU's comprehensive regulatory framework but we will continue to benefit from the stability of our EU membership."