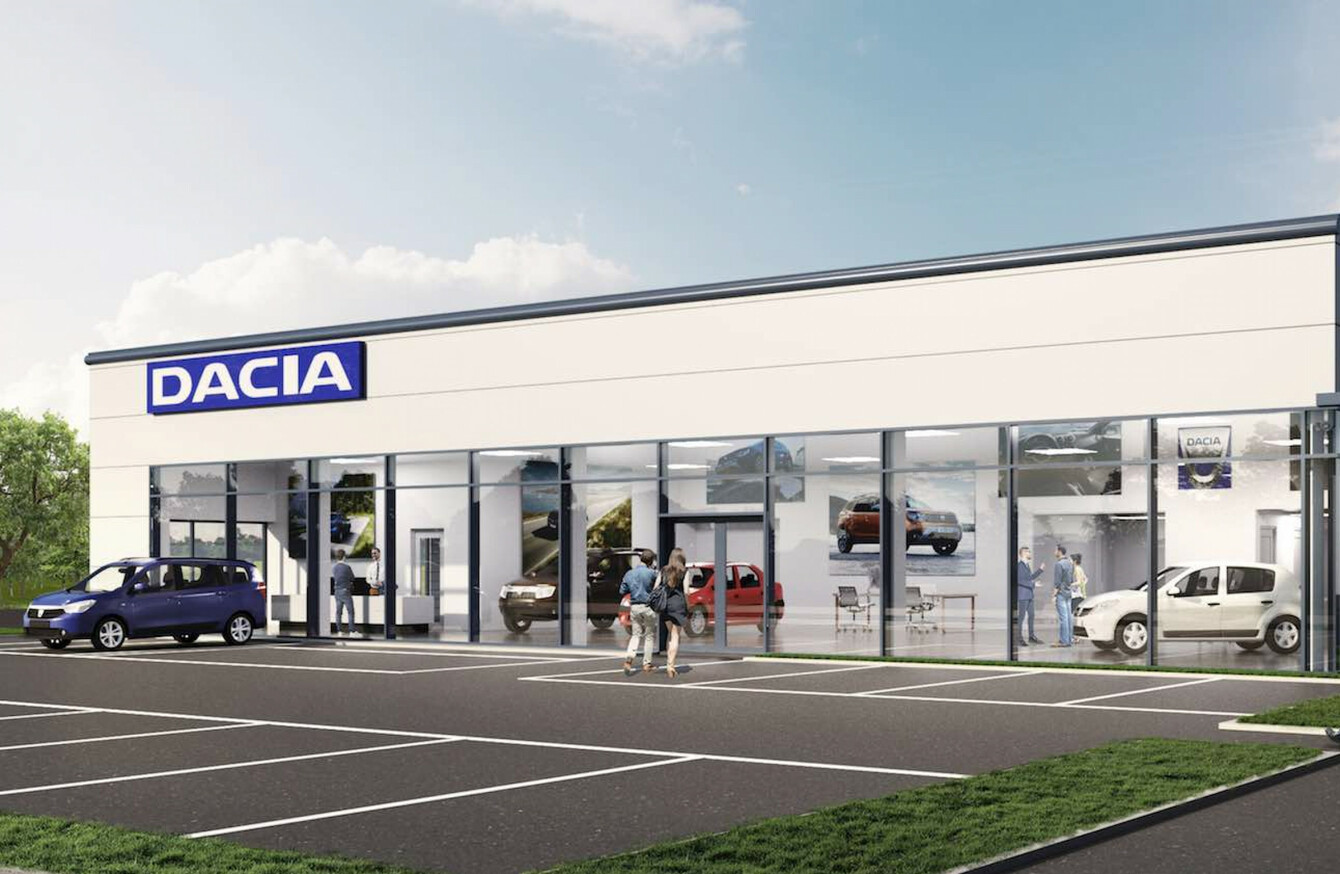 Image: Renault Ireland
Image: Renault Ireland
IF YOU WANT to buy a new Dacia in Ireland you have to go to a Renault and Dacia showroom. There is no stand-alone showroom just for Dacia cars. But that is all set to change this November when Menapia Motors in Wexford Town opens its new Dacia dealership.
Menapia Motors currently operates as a Renault and Dacia dealership, selling both brands from the same showroom on the Rosslare Road. The company now plans to open another showroom in an adjoining commercial premises which will become home to the Dacia models.
A second unit at the back of the new premises will be converted into a workshop area to handle LCV (light commercial vehicle) aftersales and care.
Menapia Motors already employs 22 people but this new Dacia dealership will create more jobs particularly for the roles of sales executives, service advisors and technicians.
There is a new Dacia Duster on the way – the Irish media launch is next month. Speaking about its arrival, Paul White, Sales Manager at Menapia Motors said:
We hope to be able to launch the new Duster in style in Ireland's first standalone Dacia showroom in time for 191 orders.
Brian Quinlan, Business Development Manager at Renault Ireland said:
We are thrilled to see this level of investment in the Dacia brand and look forward to the showroom opening in coming months. This will be the first standalone Dacia showroom in Ireland and indeed one of very few in Europe.
Want to make sure you don't miss out on anything going on in the world of motors? Like us on Facebook and and follow us on Twitter for the latest updates.