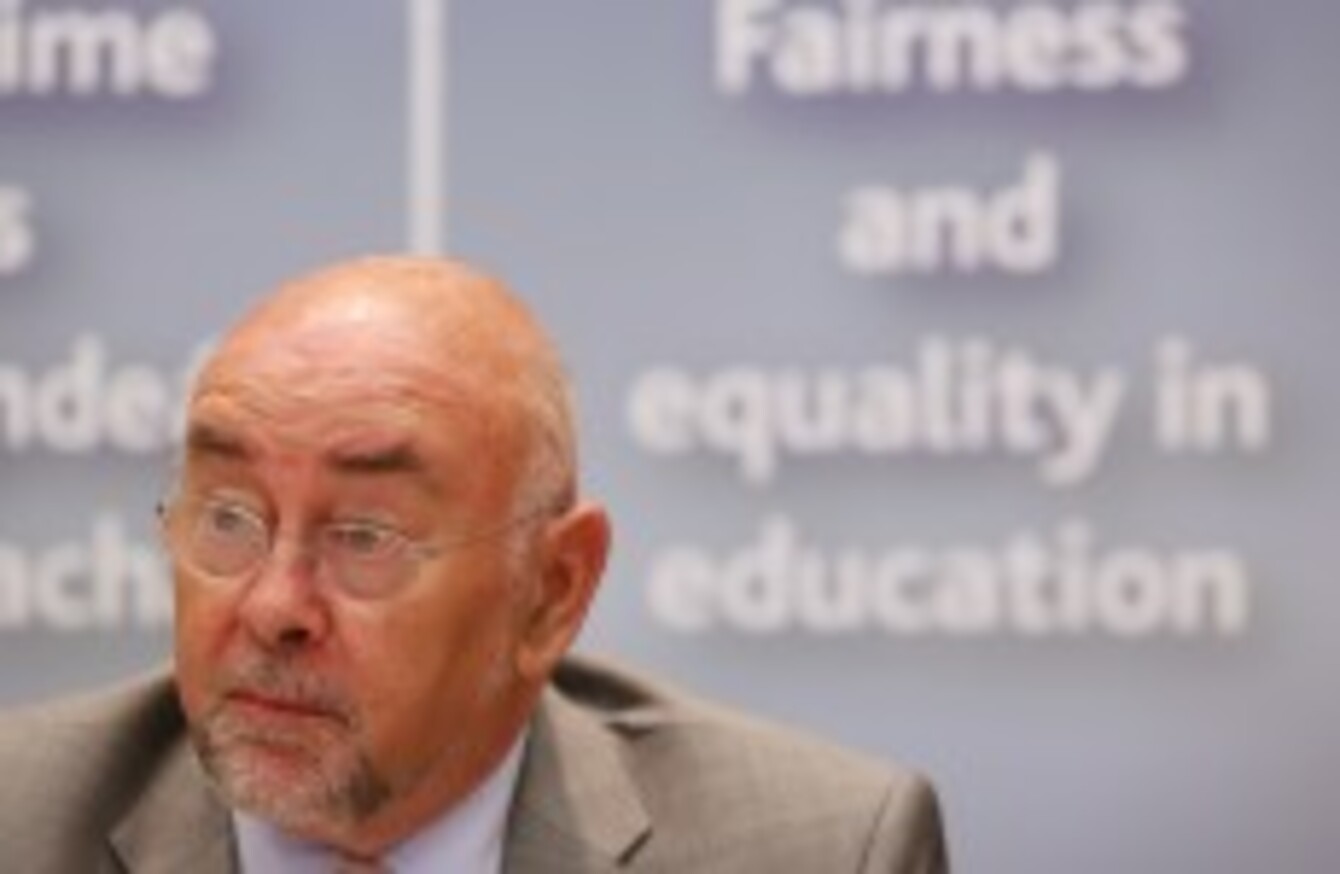 Minister for Education Ruairí Quinn
Image: Sam Boal/Photocall Ireland
Minister for Education Ruairí Quinn
Image: Sam Boal/Photocall Ireland
A LACK OF TRANSPARENCY is contributing to different secondary schools receiving different levels of funding from the Government according to the ESRI.
A comprehensive study by the think-tank shows that voluntary schools, such as those under private management  in the trusteeship of religious communities and boards of governors, are far more reliant on contributions from parents than other schools.
87 per cent of voluntary secondary schools receive such contributions compared with 62 per cent  of community schools and 49 per cent of vocational schools.
The levels of contributions also tend to be higher in the voluntary secondary sector, with half asking for €150 or more per year, while the levels of contributions in the other sectors tend to fall between €50 – €75.
These sources are more likely to be particularly vulnerable in the current economic downturn and puts voluntary secondary schools at a disadvantage according to the ESRI.
Government funding
Irish schools receive Government funding in a number of different ways. Voluntary secondary schools per capita grants for their students from the Department of Education while vocational schools receive State funding in the form of a 'block grant' which is allocated to Educational Training Boards and then distributed.
Community schools negotiate a budget with the department on an annual basis.
The ESRI however say that greater clarity is needed in school funding and running costs so that accurate like-for-like comparisons can be made. They say that this would require changing the basis on which such information is reported and recorded.
"This research adds to the growing international debate on State funding of second-level education," according to the ESRI's Merike Darmody. "Specifically on how denominational schools are being funded. Drawing on experience from other countries, it shows the difficulty in balancing school autonomy and funding."