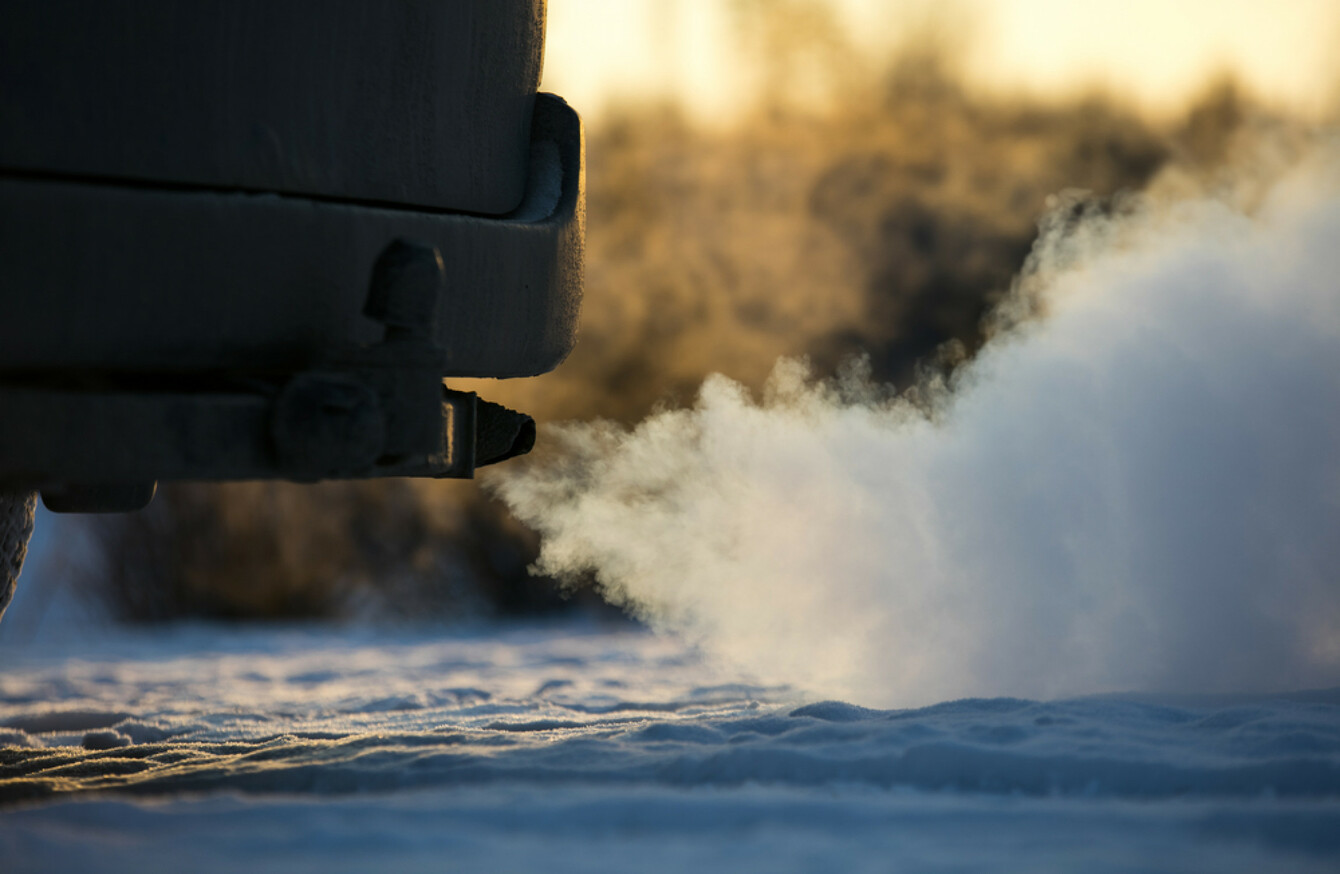 Image: Jarhe Photography via Shutterstock
Image: Jarhe Photography via Shutterstock
IRELAND'S GREENHOUSE GAS emissions increased by 3.5% in 2016 in another blow to its efforts to reduce its carbon footprint in the next 10 to 20 years.
According to the Environmental Protection Agency (EPA), agriculture emissions increased by 2.7%, transport emissions have increased by 3.7%, and emissions in the energy industry increased by 6.1%.
EU member states have committed to reduce their greenhouse gas emissions by at least 40% by 2030 compared with 1990 levels as part of the Paris Agreement, which the US has distanced itself from under the Trump presidency.
Ireland is also facing a fine of €75 million each year if 16% of its energy doesn't come from renewable-energy sources by 2020 (such as solar panels and wind turbines). Currently, Ireland is one of four member states that are predicted to miss their emissions target (we're now hovering around the 10% mark).
The EPA says the increase in emissions is due to a number of factors, including an increase in traffic congestion caused by the uptake in the economy.
Another factor is that dairy cow numbers have increased by 22% in the last four years while greenhouse gas emissions increased by 8% over that time.
The Irish Farmers' Association released a statement today urging the government to change that deal in order to reduce Ireland's emissions and avoid enormous EU fines.
"It is now clearer than ever that the bad climate deal done by former Environment Minister and Green Party Leader John Gormley will result in Ireland having to pay millions of Euro of fines for breaching its renewable-energy and climate obligations," IFA environment chairman Thomas Cooney said.
Among the measures requested by the IFA are the re-opening of the Green Low Carbon Agri-Environment Scheme, and scaling up of on-farm emission reduction programmes.
The Green Party said that the government needed to"get serious" about reducing Ireland's emissions output.
"The government says it wants to make the change to a cleaner economy but they are doing nothing to make that switch happen.
Our transport emissions are rising fast because we are not funding public transport, cycling and walking. In our energy policy we are continuing to burn coal and peat as if there is no tomorrow.
This is going to have to change.