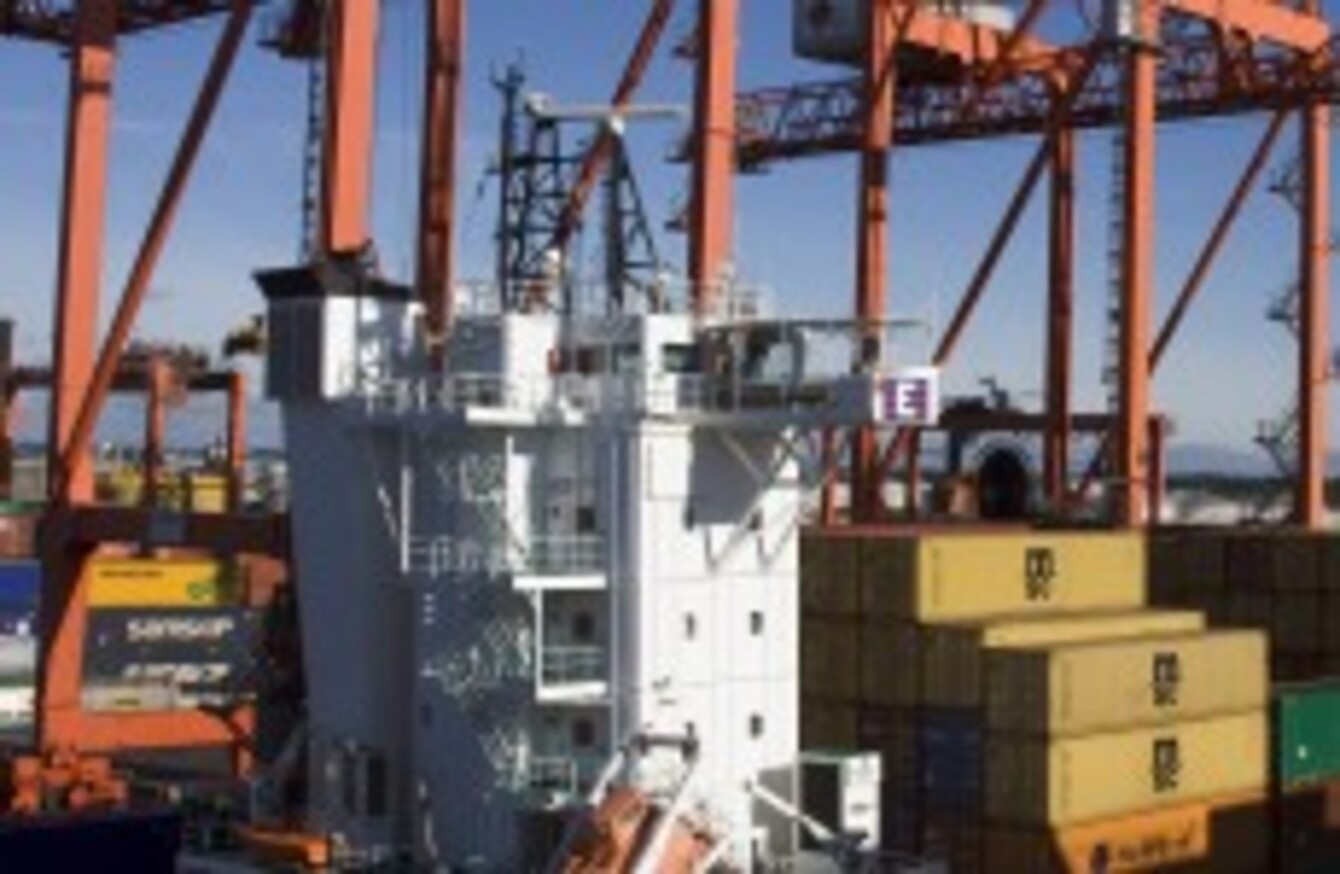 THE VALUE OF Ireland's exports in May was more than €1 billion greater than it was the previous year according to CSO figures.
Preliminary figures for the month show that Ireland's total exports were €7.9 billion, a 15% jump on May 2013.
Imports also increased but by a much lesser extent, reaching €4.5 billion, meaning that Ireland's trade surplus grew by a healthy 15%.
The biggest single export sector was chemicals and related products which accounted for €4.7 billion, almost 60% of the total.
Drilling down into those specific figures it can be seen that €1.8 billion of that figure alone were medical and pharmaceutical products.
The agriculture and food sector continues to perform strongly with exports of food and live animals valued at €821 million, up from €761 million the previous year.
As to where exports are going, over half of the total value stayed in the EU with exports in the internal market accounting for 52% of the whole.
The USA was the main non-EU destination accounting for €1.8 billion (23%) of total exports in the month.
Great Britain and Northern Ireland was slightly less than that at €1.1 billion with Belgium to only other country to top the €1 billion mark.
Conall Mac Coille from financial firm Davy says that part of the strong performance of pharmaceuticals comes as the negative drag from the patent cliff appears to be waning.
A number of prominent drugs manufactured by multinationals in Ireland coming off patent had dented exports for a period in 2013.
Mac Coille also says that the results are positive for Irish-owned firms:
Indigenous Irish manufacturers also appear to be benefitting from stronger demand. Nominal goods exports (excluding pharmaceuticals) are up 2.6% in the first five months of the year. Again, this evidence chimes with last week's industrial production data showing modern sector output up 12.5% in the first five months of the year.