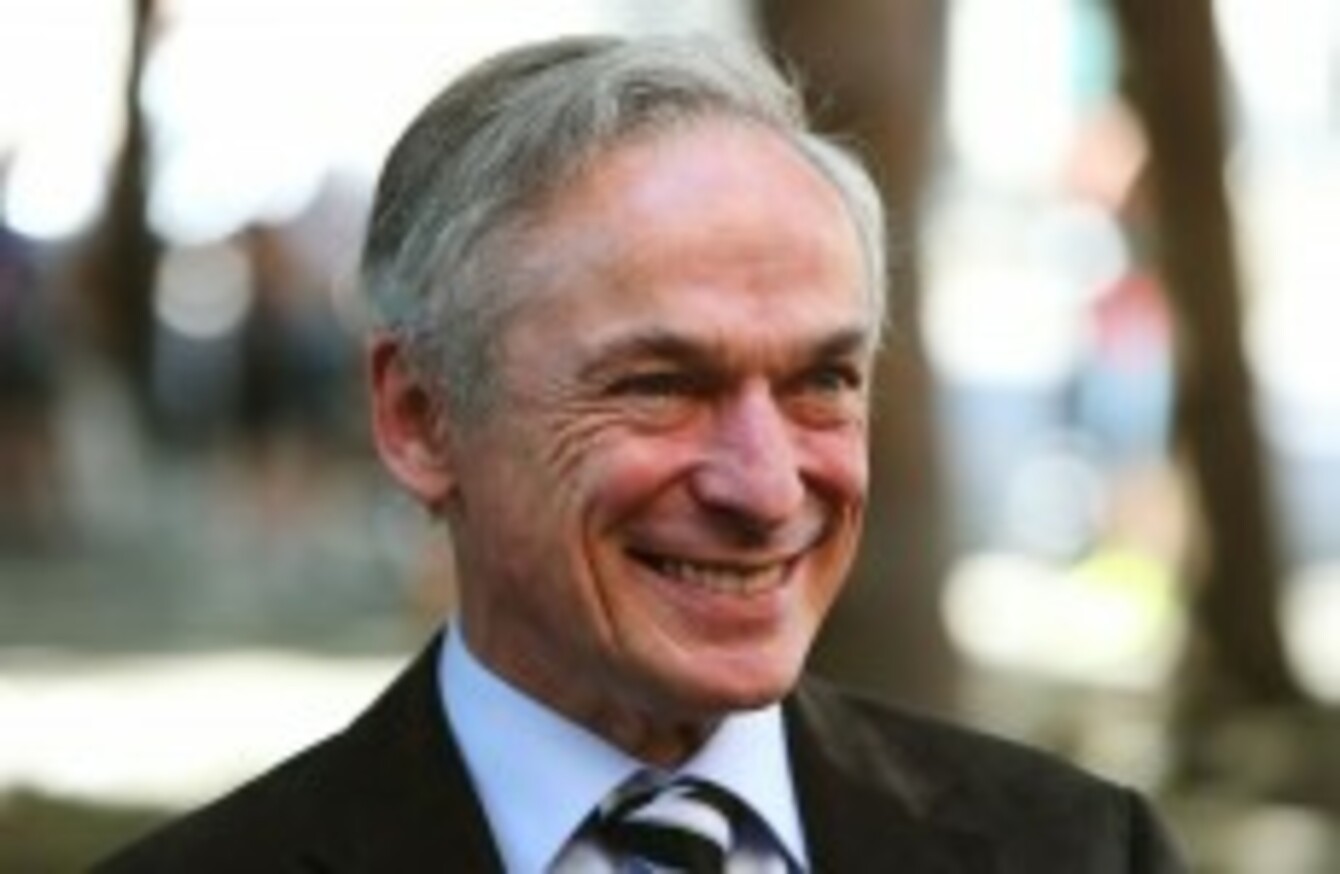 Minister for Jobs Richard Bruton
Image: Brian Lawless/PA Archive/Press Association Images
Minister for Jobs Richard Bruton
Image: Brian Lawless/PA Archive/Press Association Images
FIGURES FOR LAST month show Ireland's goods exports to have reached a higher level than ever before.
For the month of April, Ireland exported €9.3 billion worth of goods internationally. This was an increase of 12% from March.
There was also a substantial increase in Ireland's trade surplus, which went from €3.3 billion in March to €4.57 billion last month.
Annually, the figures saw a year-on-year increase of 30% in comparison with April last year.
Welcome news 
Speaking about the new figures, Minister for Jobs, Enterprise and Innovation, Richard Bruton, said, "At the heart of our jobs plan is building a new sustainable economy based on enterprise and exports."
In the past four years we have seen major progress on this, with consistent growth in exports driving a strong employment recovery.
The Minister went on to say that half of the 100,000 jobs created under the Action Plan for Jobs since 2012 were in the export industry.
The government aims to achieve full employment nationally by 2018.
Imports 
Overall, Ireland managed to maintain its trade surplus in April.
Imports totalled €4.73 billion last month, with an increase of 9% on April of the previous year (€401 million) but a decrease from March, when imports hit €5.01 billion.
There was a marked increase of €234 million to €1.2 billion in imports of Chemicals and related products.
What areas were Ireland successful in?
Ireland's most successful area for exports was chemicals and related products, which included medical goods, fertilisers and a variety of plastics. This area accounted for €4.07 billion in April.
This was followed by miscellaneous manufactured articles, which includes footwear, furniture and travel goods.
Where did we send the most stuff to? 
The main market that Ireland exported goods to was the EU, which accounted for 51% of total exports. Out of this 15% went to Belgium.
Outside of this market, the US was the biggest market for Ireland to sell into – taking 24% (€2.2 billion) of all exports in April.