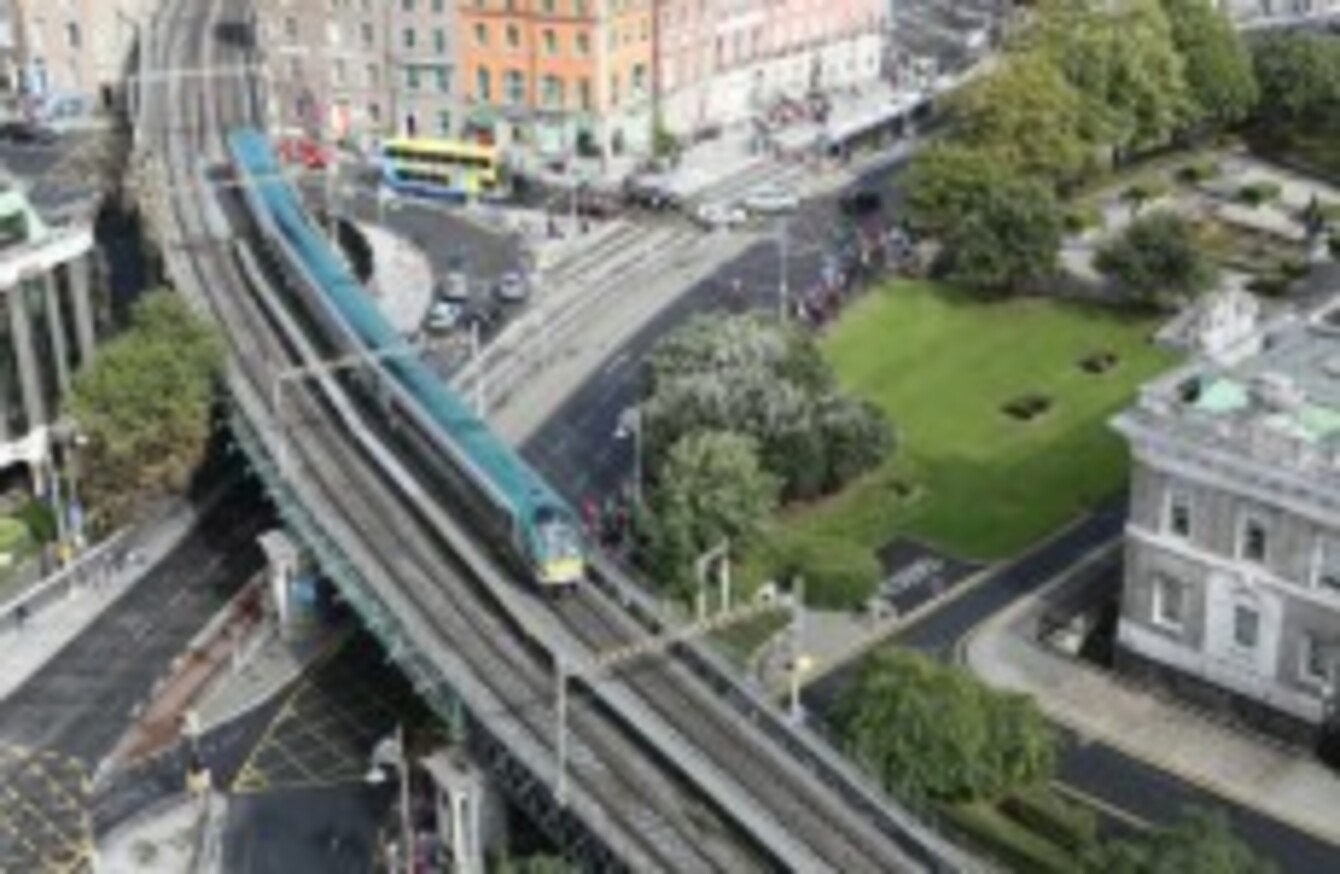 STOCKBROKERS DAVY HAS revised its forecast for Irish economic growth upwards to 3.5% this year.
The bullish prediction is driven by what the broker describes as a "clear recovery in the domestic economy", while it argues that last year's GDP was artificially depressed poor export performances, which will largely be washed out of this year's numbers.
Davy also predicted that the Government deficit will fall to 2.9% of GDP next year based on a €500 million adjustment in the budget.
The growth pattern is set to slow in the two years to 2016, Davy said, predicting economic expansion of 3% in 2015 and 2.8% the following year.
Consumer spending is predicted to accelerate to 1.5% growth this year and improve to 1.9% next year as shoppers begin to feel more positive about the economy.
In the construction sector, investment is expected to ramp up by 14.5% this year and 8.6% next year, providing a further fillip to the domestic economy.
In its latest verdict on the economy, Davy analysts stated:
Short term indicators have continued to improve in the first half of 2014, suggesting that Ireland is the fastest-growing economy in Europe.
Elsewhere, Investec chief economist Philip O'Sullivan said that "since the start of the year the Irish economy has built on the progress made during 2013″.
He said that despite the distorting effect of multinational's presence on headline GDP figures, "we are particularly encouraged by the rising numbers at work and favourable Exchequer trends, which better illustrate the domestic recovery".
Nonetheless, O'Sullivan warned:
A number of challenges remain, chiefly the need for deleveraging in some areas and the worrisome issue of long-term unemployment. Vigilance is required to ensure that Ireland maintains the above progress.