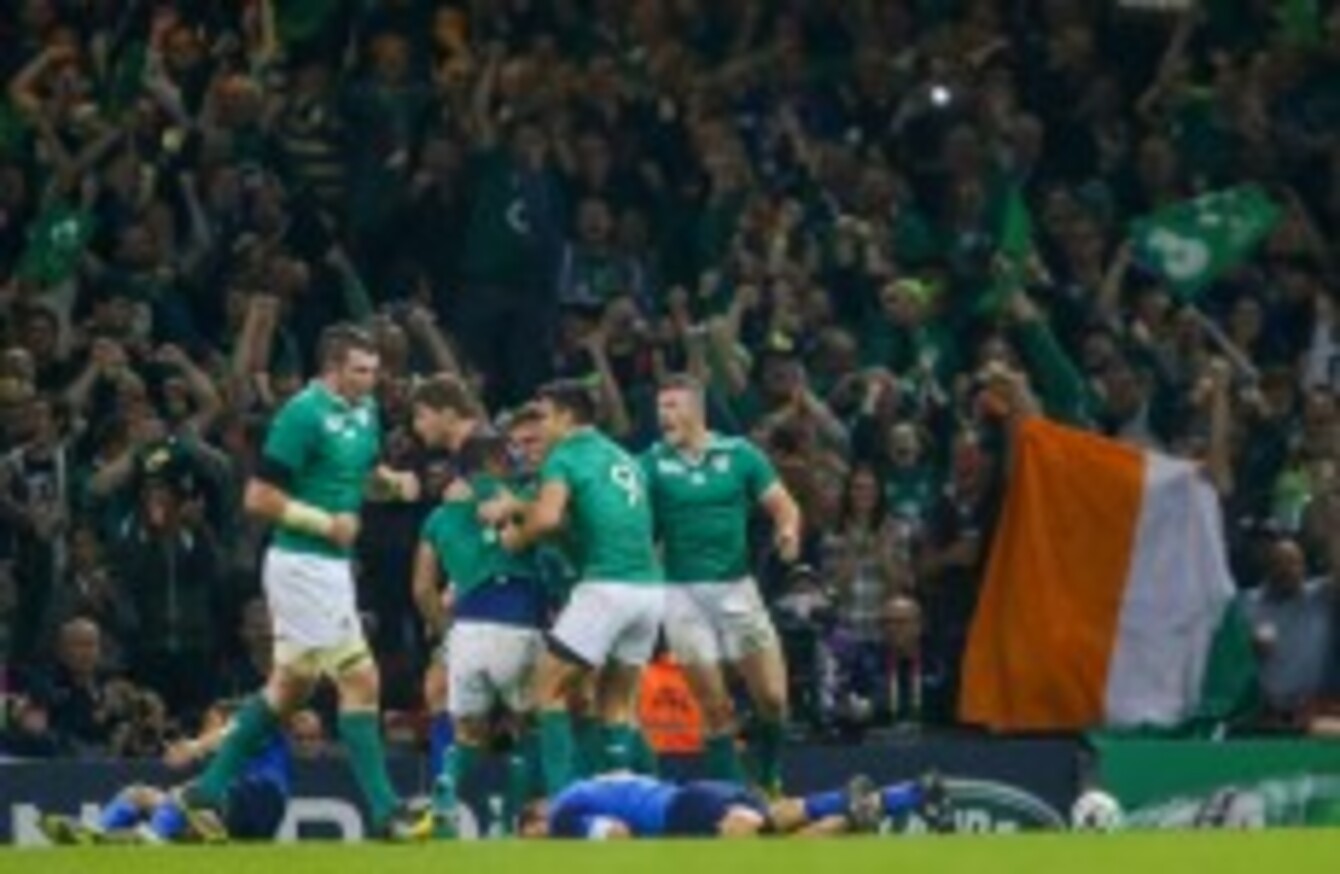 Image: James Crombie via INPHO
Image: James Crombie via INPHO
IRELAND'S VICTORY OVER France was watched by a record-breaking 1.6 million viewers last night.
TV3 recorded an average of 1.15 million viewers, the highest ratings ever achieved by the station.
Figures show that 72% of all adults watching television tuned in to see the game, with viewing figures peaking at 1.42 million during the final minutes of the match.
Overall, 1.69 million tuned in across pre-match, match and post-match analysis of Ireland v France on TV3.
Saturday's Australia v Wales game also hit high ratings, reaching 797,000 viewers.
To date, TV3 Group's Rugby World Cup 2015 coverage has reached 3.27 million viewers which is almost 80% of the total potential TV audience.