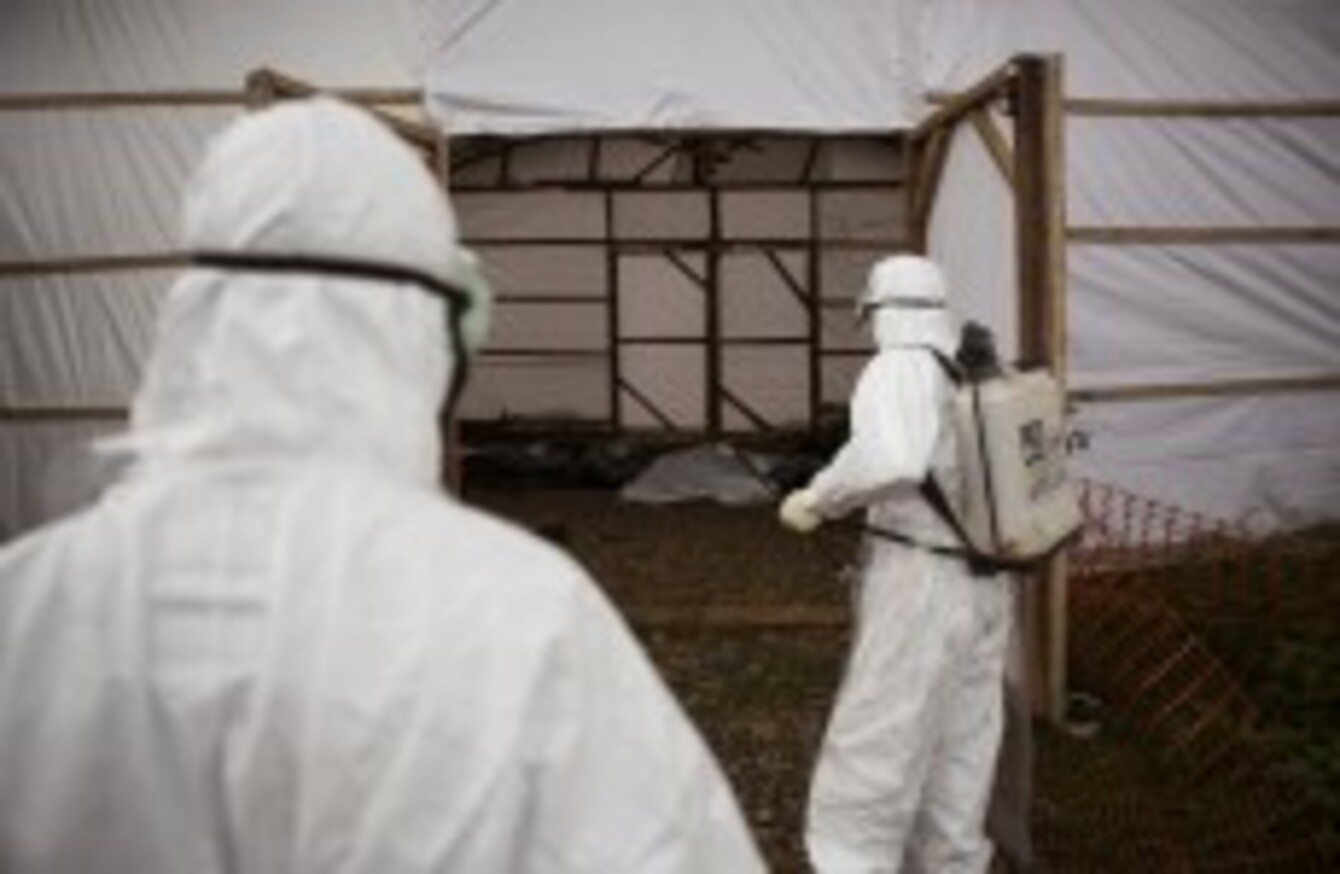 Image: AP/Press Association Images
Image: AP/Press Association Images
IRELAND HAS PLEDGED another €1 million to fight the deadly Ebola outbreak that has killed thousands of people across West Africa.
The funding was announced by Minister for Development, Trade Promotion, and North-South Co-operation, Seán Sherlock, who is currently in Sierra Leone.
This extra €1m brings Ireland's total contribution to the Ebola response to over €2.5 million.
Ireland has also provided over 42 tonnes of practical equipment including blankets, tarpaulin, tents, mosquito nets, soap, jerry cans, and water tanks.
Extra beds needed
This extra funding will provide urgently needed extra beds in treatment facilities in Sierra Leone and Liberia.
The department said:
It will be used by International Medical Corps (IMC) to improve treatment centres in both countries, which have reached full capacity and face considerable pressure from the growing number of cases. The local and international staff will be trained in infection control and Ebola treatment.
Minister Sherlock said that his visit to Sierra Leone has shown him "how grave the situation remains here".
He said that Ireland will continue to work closely with its EU, UN, NGO, and other international partners to improve and co-ordinate the efforts to effectively deal with this crisis.
During his visit to Freetown, Minister Sherlock met the President of Sierra Leone along with a range of Government Ministers, UN organisations, the WHO, and NGO partners including Concern, GOAL, International Rescue Committee, Red Cross, and Médecins Sans Frontières.
He made field visits to the Freetown Ebola Operations Centre supported by Concern and to communities supported by Goal, to see how Irish assistance is contributing to tackling the epidemic on the ground.
Meanwhile, GOAL said that it received over 500 applications for a medical response team to help stop the spread of the Ebola virus in West Africa, following an emergency recruitment drive.
The agency has been awarded £5million sterling (€6.4 million) by the British Government as the managing agency for an Ebola Emergency Response Fund.
The latest figures show the number of Ebola-infected patients in Guinea, Liberia and Sierra Leone surpassed 6500 – there have been more than 3000 deaths.