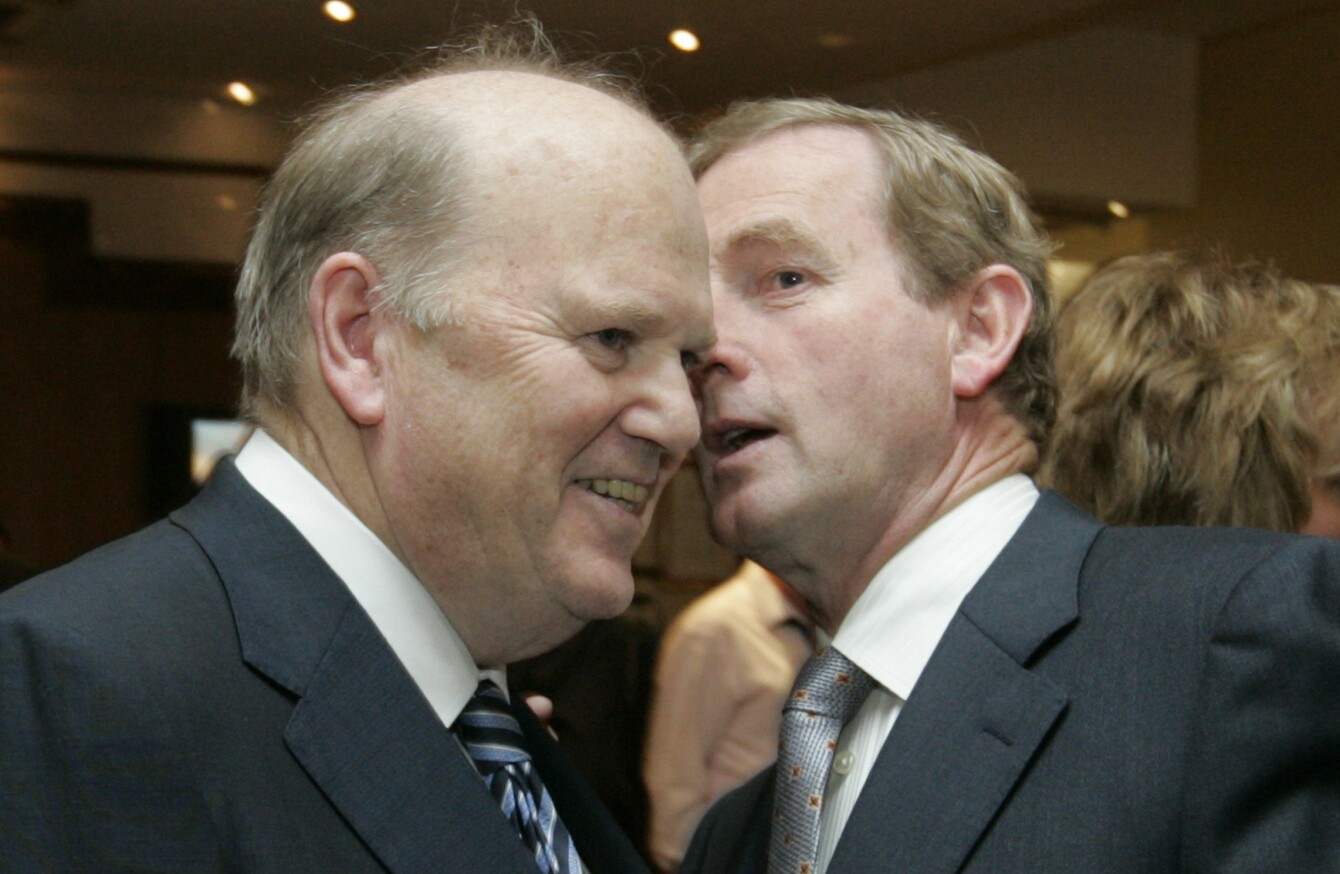 Image: Mark Stedman/Rollingnews.ie
Image: Mark Stedman/Rollingnews.ie
ON LATEST PROJECTIONS, Ireland is on course to be Europe's fastest growing economy for the fourth year in a row, with Davy forecasting GDP of 5% this year.
This estimate has been scaled up from 3.7%, with predictions for further growth next year now at 3.8%.
A variety of factors have led Davy to upgrade their projections, including beating GDP expectations last year, an increase of "intellectual property assets" in late-2016, a falling unemployment rate and the softening of post-Brexit export fears.
Across the board, growth is expected across the Irish economy, from consumer spending and employment to government expenditure and export growth.
Short-term indicators of economic success, "point to rapid growth in 2017″, according to Davy.
While the issue of Brexit has been "confined to a weaker sterling exchange rate" so far, it is the "key risk facing the Irish economy in the medium term" according to the predictions.
In the event of a "hard" Brexit, with the imposition of WTO tariffs on UK trade in 2019, the Irish economy would receive a hit of around 1.5-2%.
In a statement today, Fine Gael MEP Brian Hayes said it would be a disaster if Ireland was to incur WTO tariffs on its good post-Brexit. He said:
The implications are huge for various Irish business sectors, particularly agri-food, dairy and clothing. Under the EU's external trading arrangements with WTO countries, dairy products are subject to an average bound tariff of 35.5%; animal products are subject to an average bound tariff of 16.9%; clothing products are subject to an average bound tariff of 11.5%
Even if this did happen, it would be unlikely to lead to Ireland going back into recession. Davy also points to the higher likelihood of Ireland being able to attract foreign direct investment in the wake of Brexit.
Last year, Ireland's GDP figure was the subject of consternation at home and abroad.
The CSO announced last year that Ireland's GDP rose by 26.3% in real terms in 2015, a figure that was up massively on the organisation's previous forecast of 7.8% and put Ireland's growth figures head and shoulders above every other eurozone country.
The figure quickly drew scorn from many notable commentators, including Nobel laureate economist Paul Krugman, who said that the official stats were an example of 'leprechaun economics'.
The data from 2015 was skewed by a number of factors, many of which were likely due to the large presence of multinational companies in Ireland.