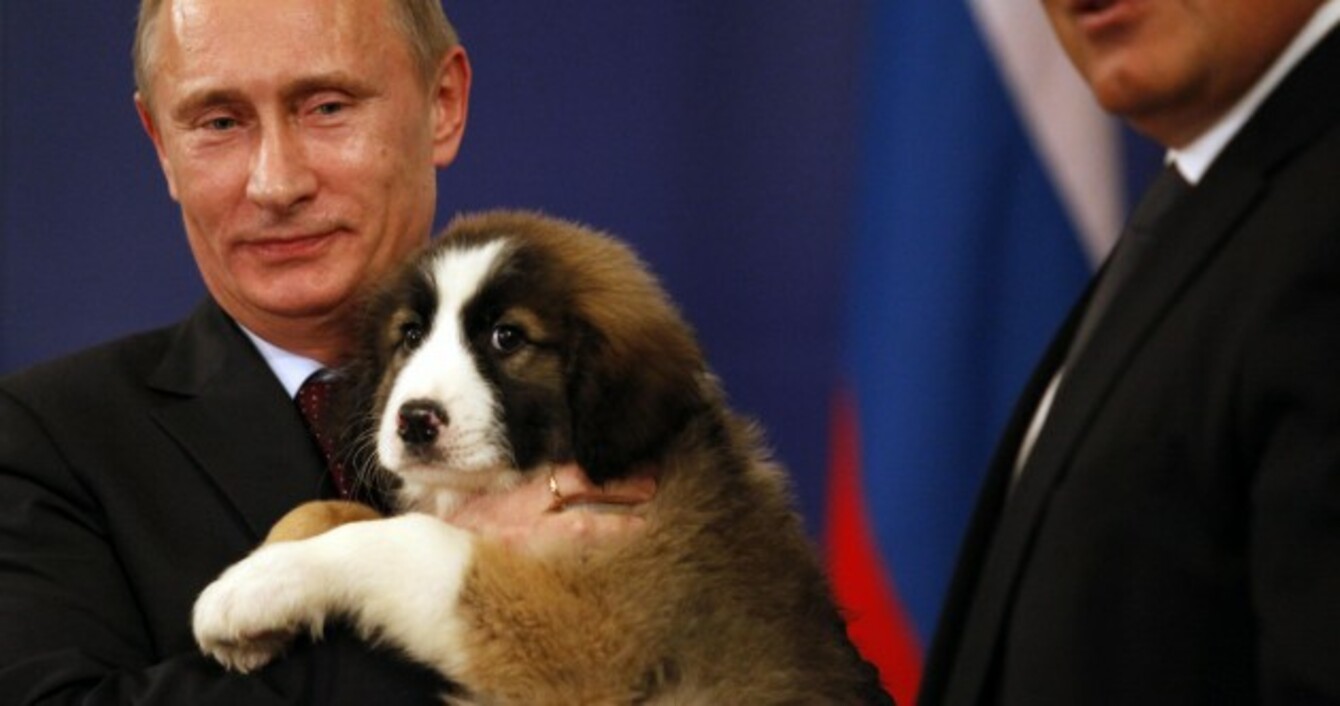 Russian Prime Minister Vladimir Putin
Image: Valentina Petrova/AP/Press Association Images
Russian Prime Minister Vladimir Putin
Image: Valentina Petrova/AP/Press Association Images
GAS AND ELECTRICITY prices could spike over the coming winter months if there is no end to the political posturing between Ukraine and Russia.
The latest Bord Gáis Energy Index revealed the average Irish wholesale price for natural gas went up 21% in September, although the company's analysts said the current rate was still the lowest for the month since 2010.
But Bord Gáis energy trader John Heffernan said the key issue over winter would be the security of European gas supplies if there was no agreement between Russia and Ukraine.
The eastern European nation has been relying on its own limited production and imports from EU countries since the supply from its powerful neighbour was shut off in June.
"According to Russia's energy minister, without additional supplies Ukraine does not have enough gas to meets its winter requirements," Heffernan said.
This potential gas shortage hangs ominously over European prices. However, if an agreement is reached, prices have the potential to soften if other supply sources remain robust and if this winter's weather fails to deliver severe cold spells."
Russia has claimed it only shut off supply because Ukraine owed $5 billion (€4 billion) in unpaid bills, but the move has been panned as an example of the former superpower using its gas resources to put pressure on the rival government.
The next round of talks between the two countries has been pencilled in for later this week.
Prices up a bit, but still trending down
Overall, energy prices were up 3% last month thanks to the gas price hike and a 17% boost in the wholesale electricity price.
The gains were partially offset by a 5% drop in oil prices due to both higher production and falling demand, particularly in China.
The Bord Gáis report said the combination of rising gas costs in the UK, where Ireland imported most of its fuel from for power generation, and low wind speeds knocking down production from wind farms had been behind the increase in wholesale electricity prices.
READ: The conflict in Iraq could drive oil prices to record highs
READ: Four-year gas price low drives Irish electricity costs down