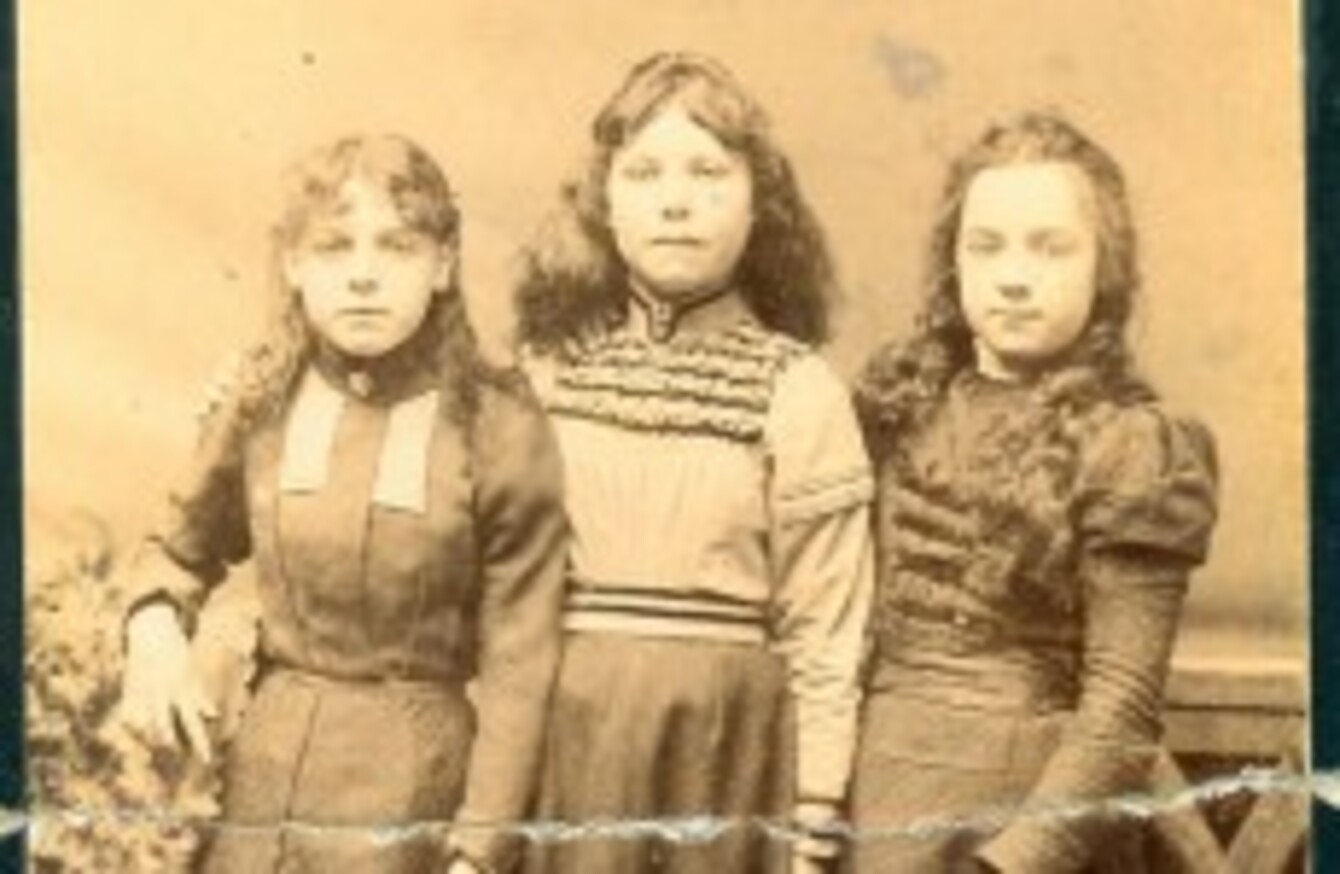 CHIMNEY SWEEPS, FOUNDLING babies left in hallways, emigration to America… life in the 1700s and 1800s is brought to life in vivid detail thanks to family papers that were recently donated to the capital's archives.
Dublin City Library and Archives is now the owner of  family papers and genealogy materials of the O'Connor/O'Neill families going back to the 1750s, which were presented to the Lord Mayor Críona Ní Dhálaigh this week.
The presentation was made by Sean O'Connor at a ceremony in Dublin's Mansion House attended by members of the O'Connor and O'Neill families.
"There are photos from the late 19th century into the 20th century, and then there's a personal diary from the 1850s which is very interesting, because it details everyday life in a Dublin household," said City Archivist Mary Clarke.
Day in the life
While diaries were quite commonplace among the upper classes who had the leisure time to write them, a diary from a working class family in the Liberties is much more of a find.
The diary details simple activities like going to buy meat, but also tragic incidents such as the death of a newborn baby. It also tells tales of emigration.
What is remarkable about it, said Clarke, is that there are nine generations of O'Connors whose documents are contained in this collection. "That they all came from Dublin – that is very rare," she pointed out.
Sean O'Connor recalled to Clarke how in his family, as there were 12 children, dinnertime was a relay event.
The papers
The O'Connor/ O'Neill family papers were assembled by Sean O'Connor, who was helped by Ellen Murphy, senior archivist at Dublin City Library  and Archive, and Clarke.
They undertook much painstaking research into the papers, which are a great record of social history in Dublin, particularly the Dublin Liberties.
Ní Dhálaigh commented: "To trace a family back to the 1700s living here in Dublin City must qualify you as a true blue Dub. I want to thank Sean O'Connor for donating this material to the Archives and to wish him well with his book 'Growing up so high – a Liberties boyhood'."
#Open journalism No news is bad news Support The Journal

Your contributions will help us continue to deliver the stories that are important to you

Support us now
Sean's son Joseph O'Connor, McCourt Professor of Creative Writing at the University of Limerick said that there is much in the O'Connor O'Neill archive "that is concerned with the everyday, and it builds into a composite mosaic of a life that no longer exists in the Liberties or anywhere else".
But if we want to know where we came from, or how we got here, or who we once were, and how we became what we are, the story is now there to be experienced again. They feature instances of great courage, humour and there are examples of what I would call the Liberties spirit – a sense of independent-mindedness and a quiet resolve not always to do what you're told.
Life in a tenement
Here are some examples of the family journal entries, which recorded neighbourhood events at the tenement home where they lived over a shop in 52 James's Street:
May 1879 – Today I had the chimney swept and my top coat dyed. I had to pull the tail feathers out of my sick canary. Miss King left 52 James's Street for America. She sails from Londonderry in the ship Devonia in a few days.
September 1879 – Kate went to see Mrs Ward in Mercers Hospital and saw a medical student sitting in a nurse's lap. Very improper.
October 1879 – Some person unknown left a foundling baby in the open hallway of 52 James's Street and went away.
Clarke noted that family papers "are always welcome in public archives as they tell a personal story from a fresh perspective", and added that it is usually "very rare" to get papers that date back to as far as the 17th century,
She recommends that people talk to their relations about papers and documents like these – and if they want to donate them, they can chat to the city archivists about it. If donation isn't desired, the archives can digitise family documents, which are then returned to the owners but still contribute to the archives as a whole.
"The way in which history is being taught and being experienced now is changing a great deal," said Clarke.
It used to be a macro way of teaching – wars, dates, etc – now history is being approached in a micro way, people start looking at local family history papers and construct a narrative from those.