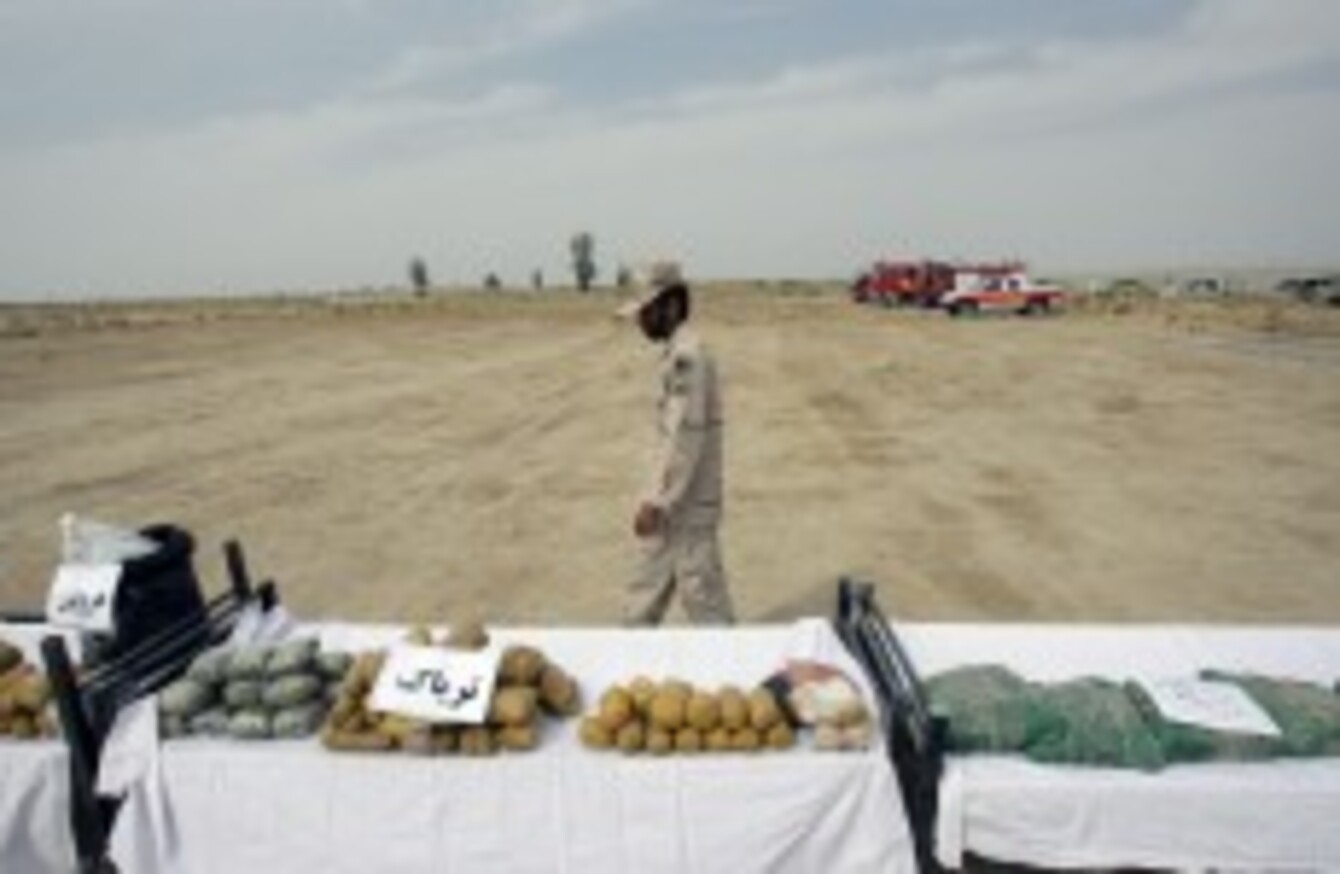 Drugs seized at border of Iran and Afghanistan in 2012
Image: Vahid Salemi/AP/Press Association Images
Drugs seized at border of Iran and Afghanistan in 2012
Image: Vahid Salemi/AP/Press Association Images
CONCERNS OVER AN increase in use of the death penalty in Iran led the Government to cut off aid to an anti-drug programme in the Middle Eastern country, it has emerged this morning.
Ireland began donating money to the scheme — overseen by the UN Office on Drugs and Crime — in 2005, and gave approximately €600,000 over the next seven years. Some of the funds were used to assist anti-drugs police and the customs service
A decision was made to end the country's involvement due to concerns that drug dealers arrested were being put to death in large numbers.
Speaking on RTÉ's Morning Ireland, Minister of State in the Department of Foreign Affairs Joe Costello said Ireland had been one of a number of countries, alongside the UK, Belgium, Denmark and others who decided to contribute to the scheme through the UN.
He confirmed a decision was made to end donations following reports from Amnesty International and Human Rights Watch detailing a "very steep increase" in death penalty use.
According to the Minister: "It was being used almost exclusively for drug traffickers. Over 80 per cent of death penalties were for drug traffickers."
Asked why the Government hadn't pulled out earlier, he said that death penalty had not been used to target those committing drug offences in the early years of the programme, and that the human rights charities' reports had only shown "a sharp rise" in the practise "in the latter years".
Costello said the state had registered its "deep concern" over the issue with the UNODC, and said Iran's position on the death penalty wasn't "compatible with Ireland's commitment to human rights".