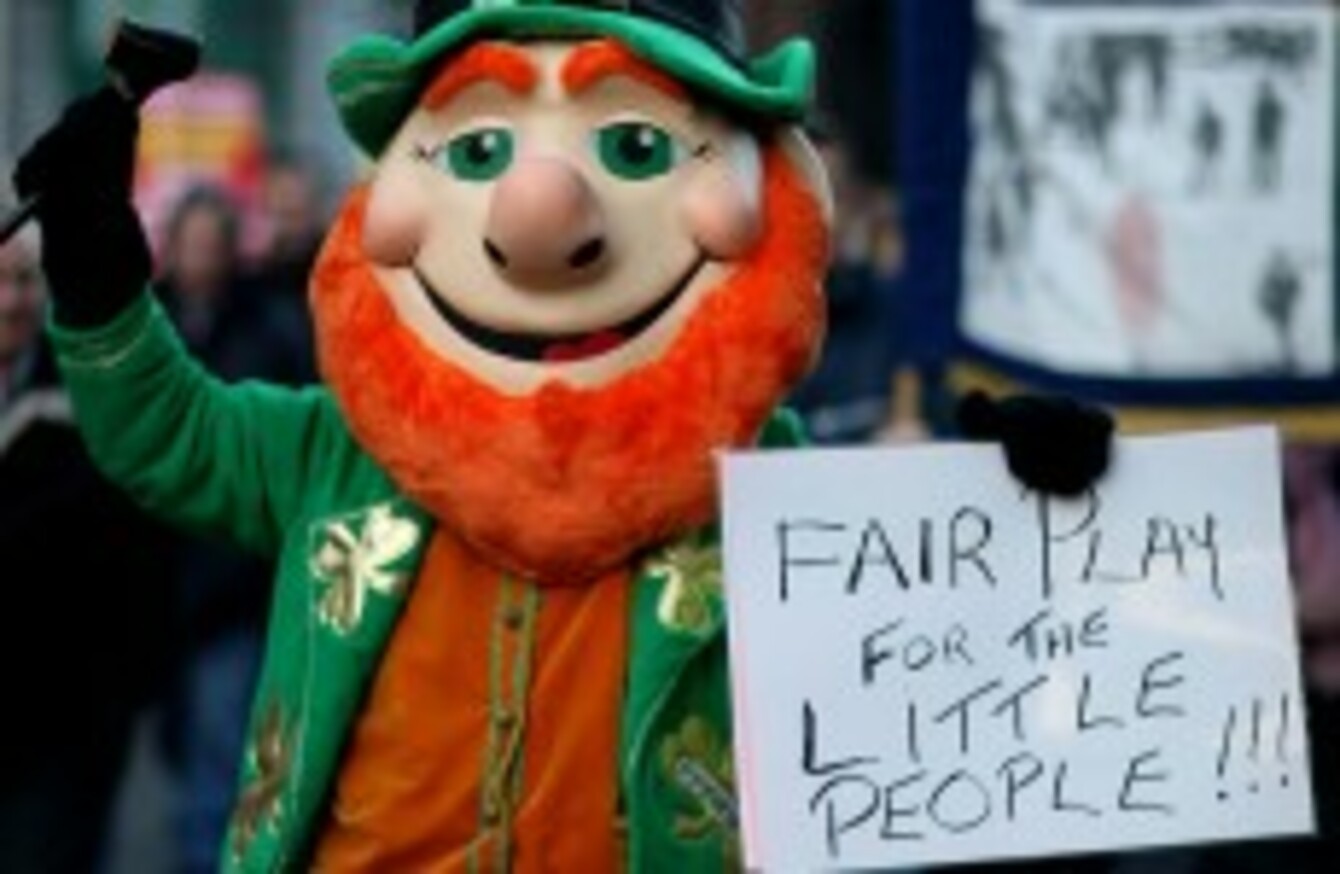 Image: Julien Behal/PA Archive/Press Association Images
Image: Julien Behal/PA Archive/Press Association Images
IRELAND RATES BETWEEN Poland and Colombia on the list of desirable places to work and its residents are among the most keen in Europe to find a job overseas.
Those findings come from an analysis of international job-search figures from Indeed, the world's biggest job site, which found Ireland ranked only mid-table as a place overseas workers wanted to relocate.
The US was easily the number-one location where international job seekers wanted to find work, based on the volume of out-of-country queries being funnelled through the site.
India, the UK and Canada were the next-most-popular potential work destinations, but Ireland came in at only number 20 on the list.
It was rated just below Poland as a desirable place to work, although it was placed ahead of locations like Singapore, New Zealand and Hong Kong.
Get us out of here
But when it came to Indeed's "movers' index" – which ranks the share of job seekers looking for work outside their home country – Ireland was third only to Luxembourg and Denmark in Europe as home to those most keen to get a job overseas.
Nearly 30% of all Irish job hunters were actively looking for work outside the country, compared to under 6% in Italy, the base for the lowest share of "movers" on the continent.
Not surprisingly, the most popular target destinations for Irish job hunters were the US, UK, Canada and Australia.
Top talent looking elsewhere
Indeed Ireland managing director Gerard Murnaghan said a lot of work needed to be done to make sure the country kept attracting the best talent from overseas.
"Improving the quality of our education and health infrastructure and addressing Ireland's high marginal income tax rates are all factors that will make the country more attractive," he said.
The top tax rate was cut from 41% to 40% in Tuesday's Budget, although some economists have argued that the country still has a low effective tax rate by international standards when breaks for high earners are factored in.
Murnaghan said an ongoing problem for businesses, especially those in the tech sector, was finding good office space in Dublin thanks to the capital's property squeeze.
But Indeed economist Tara Sinclair said she expected the level of international competition for Irish jobs to grow next year as its improving economy stood in increasingly stark contrast to the stagnating growth of many other European countries.
"The jobs market, particularly for high end technology roles, is truly global, and that means Irish people can benefit from the opportunities overseas, but also must compete against the world to win jobs at home," she said.
The latest Migration Index figures showed a bigger share of young graduates were now applying for overseas work visas than in previous years with 18- to 29-year-olds making up nearly four in five people looking to emigrate.