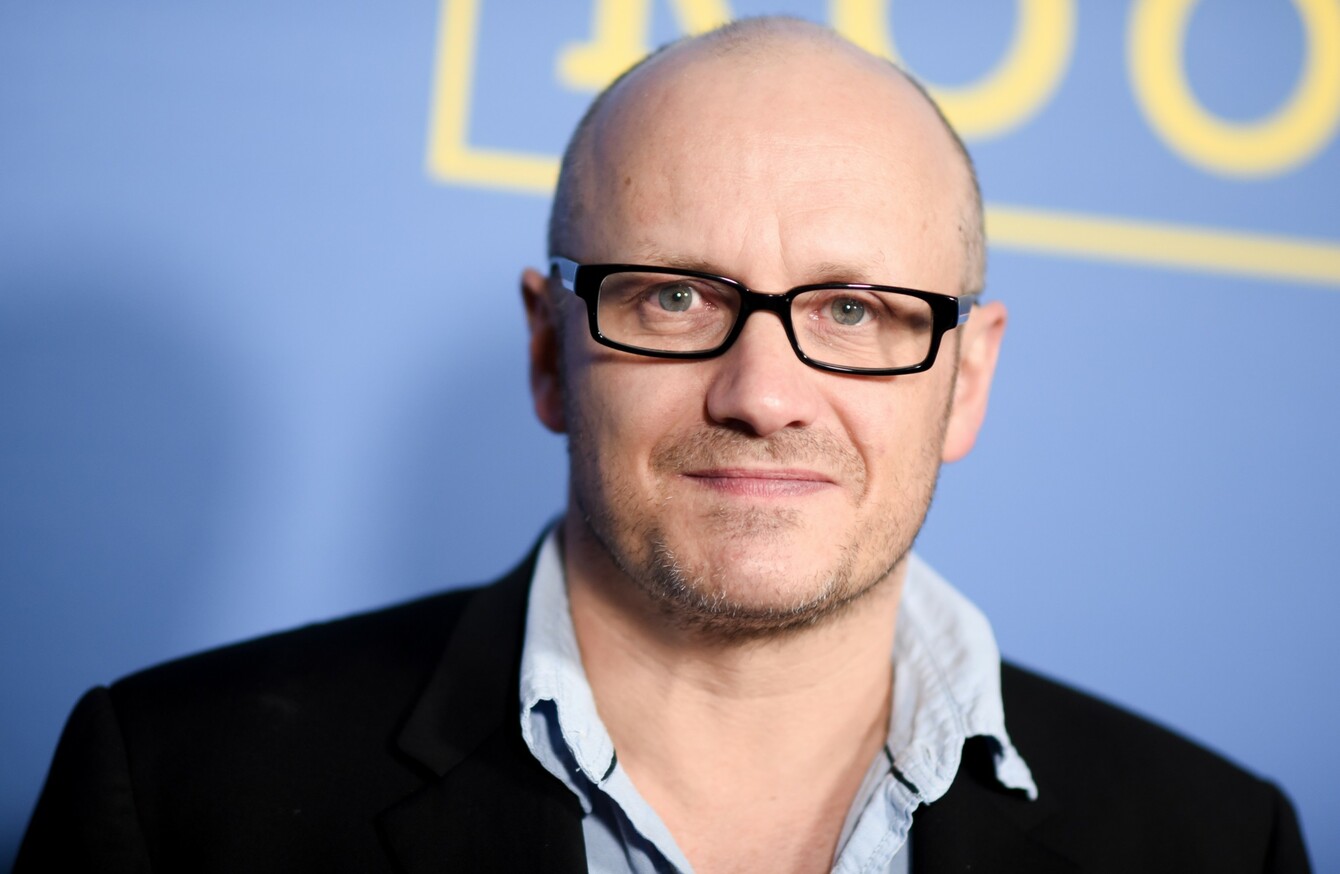 Lenny Abrahamson
Image: AP/Press Association Images
Lenny Abrahamson
Image: AP/Press Association Images
IT HAS BEEN a huge day for Ireland and its film industry, after three films scooped a massive eight Oscar nominations.
Lenny Abrahamson's Room and John Crowley's Brooklyn were expected to do well – but perhaps no one anticipated just how well.
Abrahamson got a nomination for Best Director, his movie Room got a nomination for Best Film, its lead actor Brie Larson was nominated for Best Actress in a Leading Role, and its screenwriter Emma Donoghue got a nomination for Best Adapted Screenplay. The film is based on Donoghue's book of the same name.
Brooklyn, meanwhile, got a nomination for Best Film, while its star Saoirse Ronan was nominated for Best Actress in a Leading Role, and its screenwriter Nick Hornby was nominated for his work on the screenplay.
Michael Fassbender was nominate for Best Actor for his role in Steve Jobs, while Irish director Benjamin Cleary was nominated for his live-action short film, Stutterer.
Source: BritFlicks.Com/YouTube
There was a little disappointment for the director and writer (Paddy Breathnach and Mark O'Halloran) of Ireland's official selection for consideration for the Best Picture in Foreign Language, Viva.
But as Breathnach told us in an interview last week, just to be considered was an honour – and the film is the closing film at this year's Audi Dublin International Film Festival.
"For better or worse, you put the word 'Oscar' in relation to your film and suddenly everybody pays attention," he said.
"This has all been a dream"
In a statement, Saoirse Ronan spoke about her delight over her nomination:
When we made Brooklyn, we had no idea of what was to come. It is the most personal film I have ever done, the hardest one too. I am honoured to represent this film with my friends – John, Nick, Finola, Yves, Colm, Amanda. This has all been a dream. To see how the film has been embraced has been heartwarming. Thank you so very much to The Academy – you are a group of people I respect greatly and to be recognised by you means so much. Thank you!
The offices of Element Pictures were buzzing when they found out their latest film Room had gotten not one but four nominations – and all this following last weekend's Golden Globe award for Brie Larson.
Lenny Abrahamson described it as "an incredible day for everyone involved in Room".
Thank you to the Academy for honouring us with four nominations — it's beyond all our wildest dreams. It is a testament to everyone who gave so much of themselves to make this film happen.
I am so proud of Emma Donoghue whose incredible novel started the journey, of Ed Guiney, my filmmaking other half who has been with me, driving the train, from the beginning, and to everyone at Element Pictures Dublin, my filmmaking home, of the extraordinary Brie Larson and the prodigy that is Jacob Tremblay.
Also love and thanks go to Stephen Rennicks, Nathan Nugent, Ethan Tobman and Danny Cohen, my filmmaking team. What a day for Irish cinema! I am so delighted.
Room producer Ed Guiney said they are "truly ecstatic".
To get four nominations from the Academy, especially these categories is truly amazing and beyond our wildest dreams. I am especially pleased for Lenny's director nomination. He has done such an extraordinary job and it's so brilliantly deserved.
We are so grateful to our amazing cast and crew and to all our partners and financiers including of course the Irish Film Board. And also it's a landmark day for Irish cinema – eight nominations in total including ourselves, Brooklyn and the short film Stutterer. Congrats to all. What a day.
Room will be released across Ireland tomorrow, Friday 15 January.
The Minister for Arts, Heritage and the Gaeltacht, Heather Humphreys TD hailed the latest "amazing successes" for the Irish film industry, noting that seven nominations were secured for Irish Film Board-supported productions.
She also pointed out that Star Wars: The Force Awakens, part of which was filmed on Sceilg Mhicíl in Co Kerry, has also been nominated in five categories.
Minister Humphreys said the Irish film industry "is on a roll at the moment", thanks to "the hard work, talent and dedication of those in the sector".
These Oscar nominations further enhance our reputation in the film industry internationally. To be nominated for an Oscar is wonderful recognition from your peers in the entertainment and film industry of incredible talent and ability, and it is fantastic to see Irish talent receiving this recognition. I am sure that these nominations will give the entire film sector here a boost.
She noted the increase in the cap on the Section 481 film tax relief to €70 million, and how she had announced an additional €500,000 in funding for the Irish Film Board at the end of 2015, which was the first increase in a number of years.
Yesterday, the Irish Film Board put out a call for extra funding, saying that it is needed to bolster the current success.
Minister Humphreys added:
As the economy continues to improve, I aim to further enhance the supports for the Irish film industry and I will continue to use every opportunity to promote Ireland as a location for film investment.
James Hickey, Chief Executive of Bord Scannán hÉireann/the Irish Film Board (IFB) described today as "a triumph for Irish film".
It's a staggering achievement for the Irish film industry to be recognised amongst the very best in the world. For two independent feature films developed and produced in Ireland to be recognised amongst the best eight films in the world is phenomenal. It's a day for the Irish film industry and the entire country to be very proud. It truly is a golden age for Irish film.
The 88th Oscars will be hosted by comedian Chris Rock on Sunday, February 28, 2016, at the Dolby Theatre in Hollywood.
Originally published 5.46pm