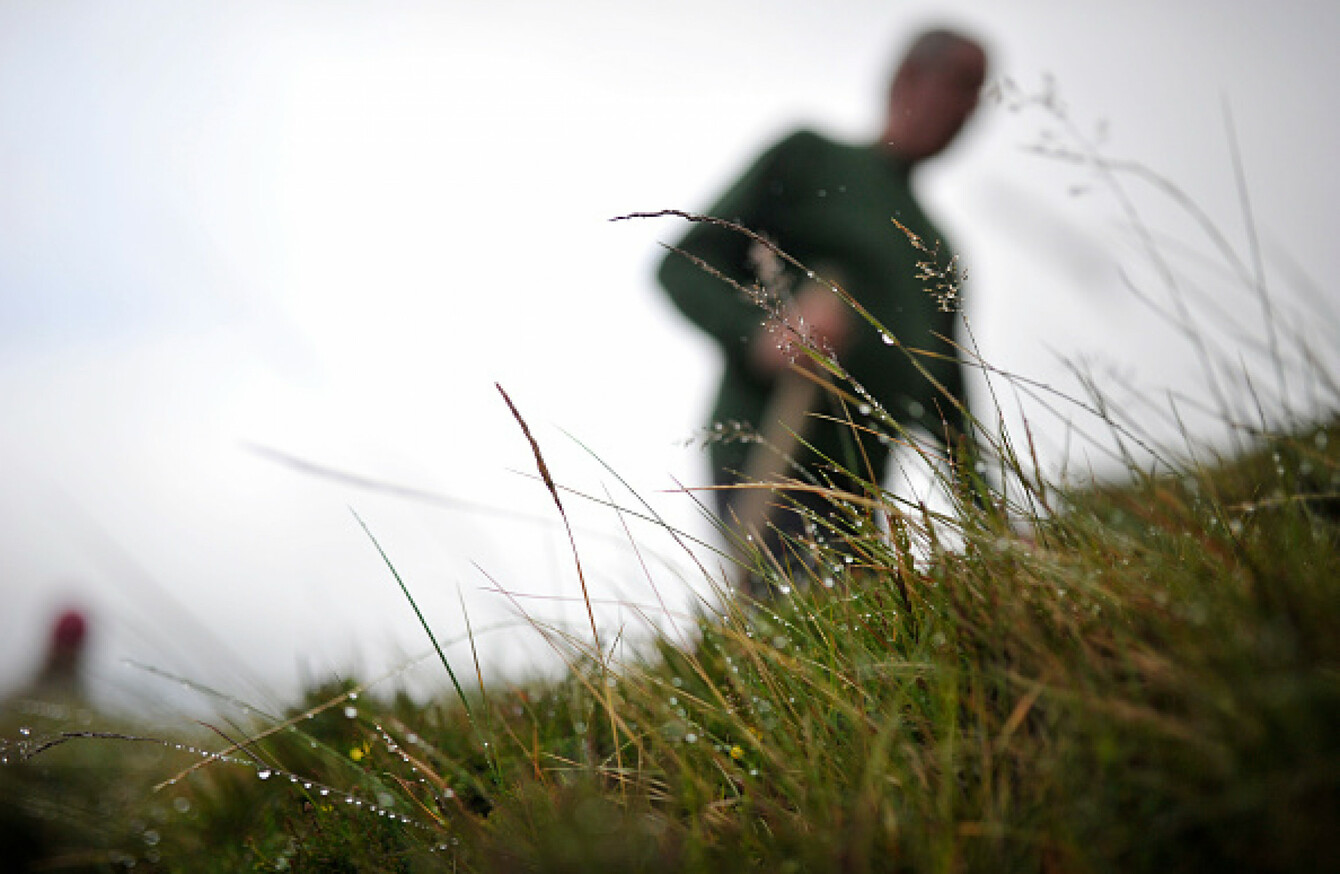 Image: Clodagh Kilcoyne
Image: Clodagh Kilcoyne
THIS EASTER WEEKEND, people are being encouraged to trace their ancestral heritage and Ireland's heritage on the country's pilgrim paths.
Pilgrim Paths Week, which will take place from March 31 – April 8, is often called Ireland's Camino – but rather than involving one long walk, it involves a number of walks across the country.
People are being encouraged to walk one or even a few of the penitential trail paths.
Knowledgeable local guides will lead each walk, allow time for personal contemplation, outline the story of the route and explain how medieval penitents coped with their arduous journeys.
Chairman of Pilgrim Paths Ireland, John G O'Dwyer explained about the event:
National Pilgrim Paths Week was created to raise awareness and use of Ireland's rich inheritance of pilgrim routes. The event is targeted, not only at those who enjoy exploring Ireland's ancient tracks, but also the growing numbers seeking to escape the daily grind of life and take time out to reflect and meditate a little while enjoying the outdoors. Pilgrim Paths Week 2018 has already attracted much local support while also appealing also to overseas pilgrims.
O'Dwyer said that the medieval pilgrimage was originally a journey combining prayer and sacrifice – with an element of physical discomfort.
Recently, there has been a renewed interest in following the footsteps of medieval pilgrims, and over the last number of years Ireland's penitential trails have echoed to increasing footfall.
O'Dwyer previously told TheJournal.ie that the paths are not just for religious people.
"They are from the time before the Reformation, when everybody was Christian. We are a non-denominational organisation – we make the paths available to people of any religion, anyone can take anything from it," he said.
Pilgrim walks are scheduled to take place at each of Ireland's Pilgrim Paths including:
Tochar Phadraig, Co Mayo
St Kevin's Way, Co Wicklow
Rath/Dysert Pilgrim Path, Co Clare
St Bridget's Path, Co Meath
Cosán na Naomh and Cnoc na dTobar, Co Kerry
St Finbarr's Pilgrim Path, Co Cork
St Declan's Way, Co Waterford.
There's also a new pilgrim passport for Ireland that will be available during Pilgrim Paths Week events taking place on:
St Kevin's Way, Co Wicklow
Cosáin na Naomh, Co Kerry
The Tochar, Co Mayo
St Finbarr's Pilgrim Path, Co Cork.
The passport means that walkers can travel 125km of Ireland's medieval paths and then receive a teastas oilithreachta, (completion certificate) from Ballintubber Abbey, Co Mayo.
To find out more about National Pilgrim Paths Week, visit the website or email info@pilgrimpath.ie