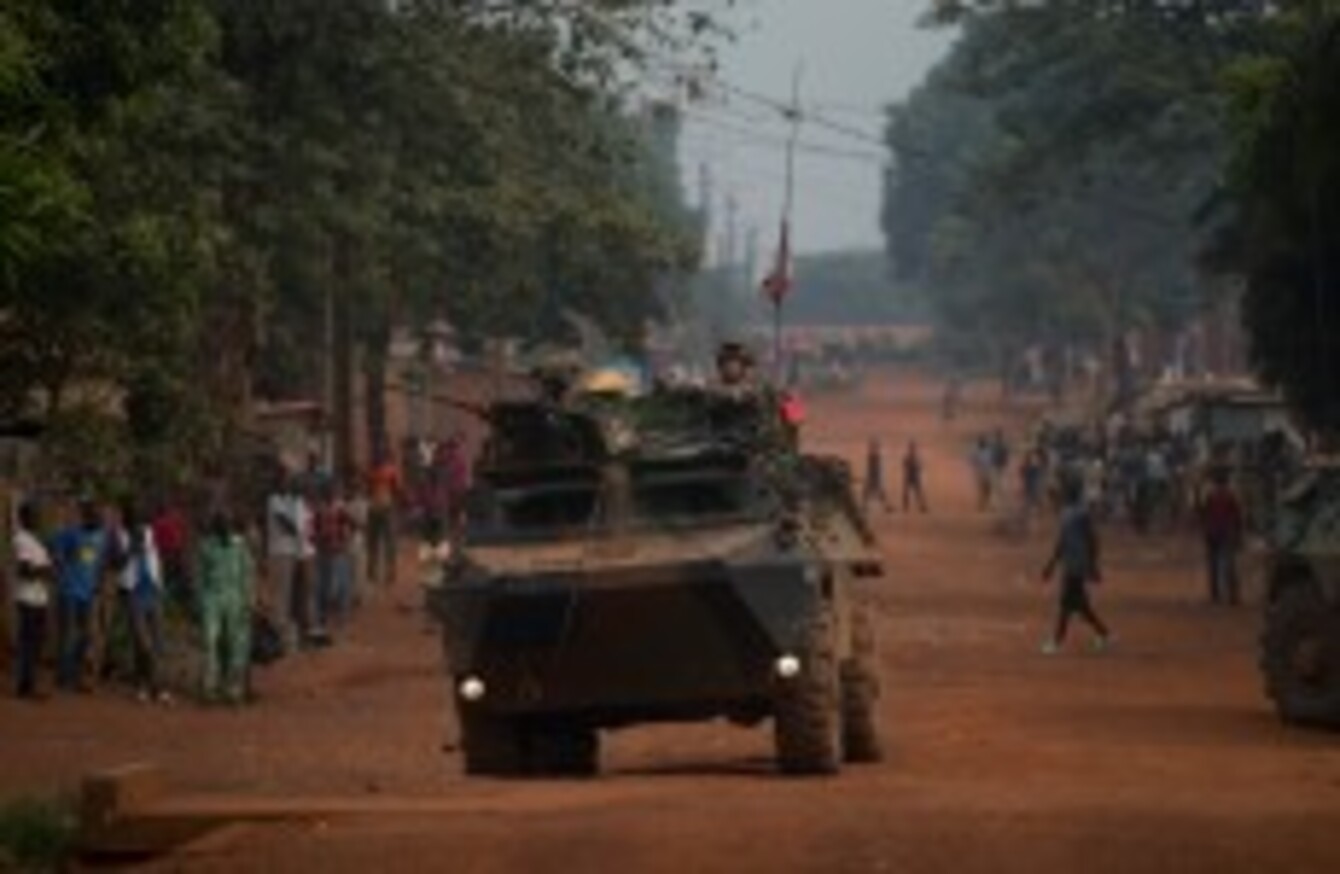 Image: AP Photo/Rebecca Blackwell
Image: AP Photo/Rebecca Blackwell
THE DEPARTMENT OF Foreign Affairs has announced that it will send €2 million in aid to the Central African Republic.
The money will provide life-saving emergency assistance to civilians affected by the ongoing conflict in the Central Africa Republic (CAR).
The funding will be used to provide food, water, shelter and healthcare to the worst-affected communities.
The junior minister at the department Joe Costello said that the money will be used to help the 700,000 people who have been displaced by the violence in the country, with about a quarter of a million who are displaced in another country.
"The ongoing conflict in the Central Africa Republic is having an appalling impact on the civilian population, who were already extremely vulnerable. Reports of widespread human rights violations including killings, rapes, kidnappings, and recruitment of child soldiers are very disturbing, as are increasing reports of sectarian violence.
"It is vital that all parties respect international humanitarian law, that civilians are protected, and that humanitarian access is provided for UN agencies and NGOs working in Central African Republic."
The funding announced by Costello will be provided to a UN-administered fund. The fund will enable the UN to support aid organisations to reach two million people with food, water, shelter, healthcare and education.
Costello added that he will be monitoring the situation in South Sudan with a view to assistance.