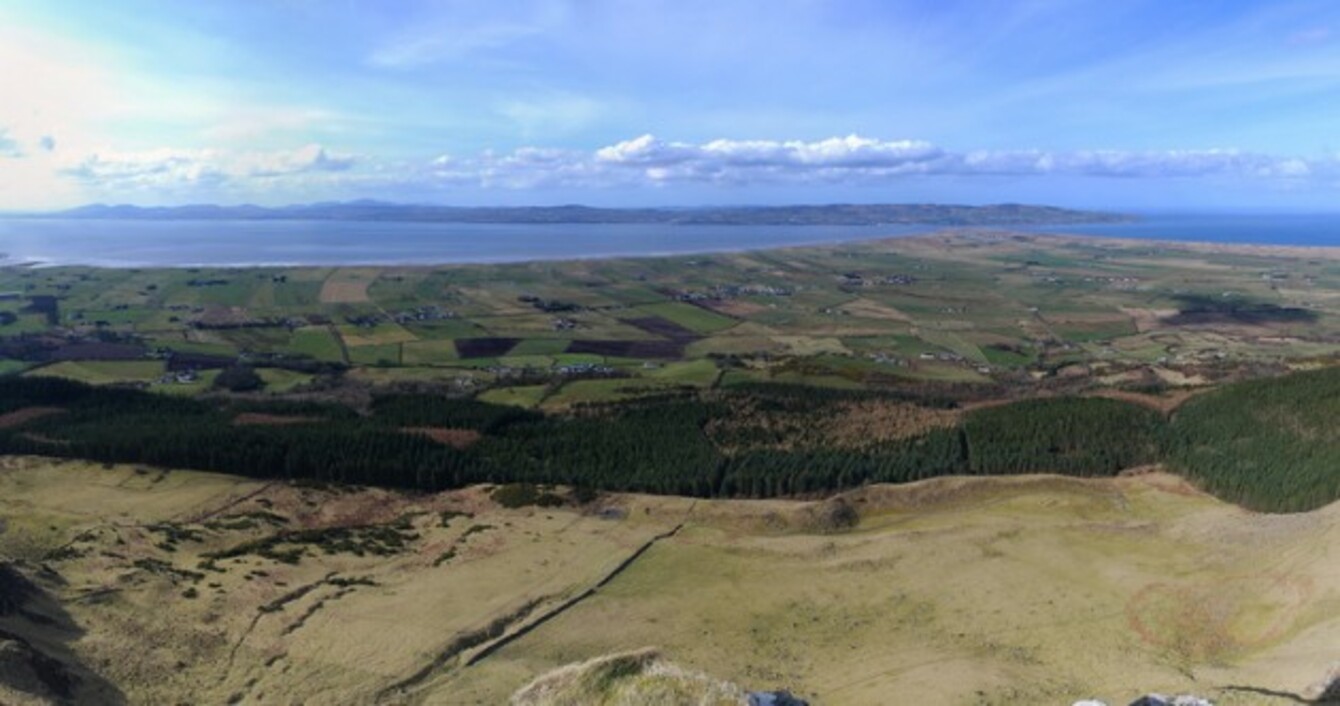 The view from Binevagh in Northern Ireland. Ulster has the best job prospects for next year, according to the latest Manpower survey
The view from Binevagh in Northern Ireland. Ulster has the best job prospects for next year, according to the latest Manpower survey
EMPLOYERS ACROSS THE island of Ireland have reported their most positive jobs forecasts since 2007 and almost all industries expect to take on more workers in the early months of next year.
Recruitment firm Manpower Ireland's latest employment survey revealed hiring sentiment was at 10% for the first quarter of 2015 - up from -3% for the current 3-month period.
The seasonally-adjusted figure, which measures the difference between employers who planning to hire staff and those expecting to cut workers, was up even further from a reading of -6% for January to March this year.
It is the strongest jobs outlook reported in the survey since the second quarter of 2007.
The index, based on a survey of 620 employers across the island, only briefly entered positive territory earlier this year after nearly 6 years of firms on average reporting plans to shed staff.
Where are those jobs likely to be?
Employers in the province of Ulster reported the most bullish outlook for hiring staff, followed by Leinster, which also had a strong, positive forecast.
Companies in Dublin also reported upbeat hiring plans in a big turnaround from the survey for the same quarter this year.
Meanwhile, the worst outlooks were for Ireland's south and west with both Munster and Connacht reporting weaker intentions – although more surveyed employers in both regions expected to take on workers than those who planned to offload staff.
Connacht was also the only province where job prospects didn't significantly improve on the previous survey.
Pharma and construction on the rise
The mining and agriculture sectors were the only two industries to report flat or negative job prospects across the island, while employers in pharmaceutical firms gave the most upbeat work indications.
Surveyed businesses in the transport and construction industries also had strong hiring plans.
Manpower Ireland operations manager Jonny Edgar said the overall outlook was the strongest in 7 years which showed employers were "much more confident that Ireland has finally turned the corner and is now on the path to substantial growth".
With sentiment this strong, there is no doubt that optimism among Irish employers is entering 2015 on an extremely strong footing which is great news for the country as a whole," he said.
Manpower's survey also revealed job prospects were looking positive across businesses of all sizes, with both small and medium enterprises (SMEs) and large firms planning to add staff overall.
Recent figures from the Live Register showed the unemployment rate in the Republic had fallen to a new, post-recession low of 10.7% in November, although separate Central Statistics Office numbers also revealed workers' earnings were still going down on average.
In contrast, the unemployment rate in Northern Ireland sat at about 6% for the period between July and September this year.