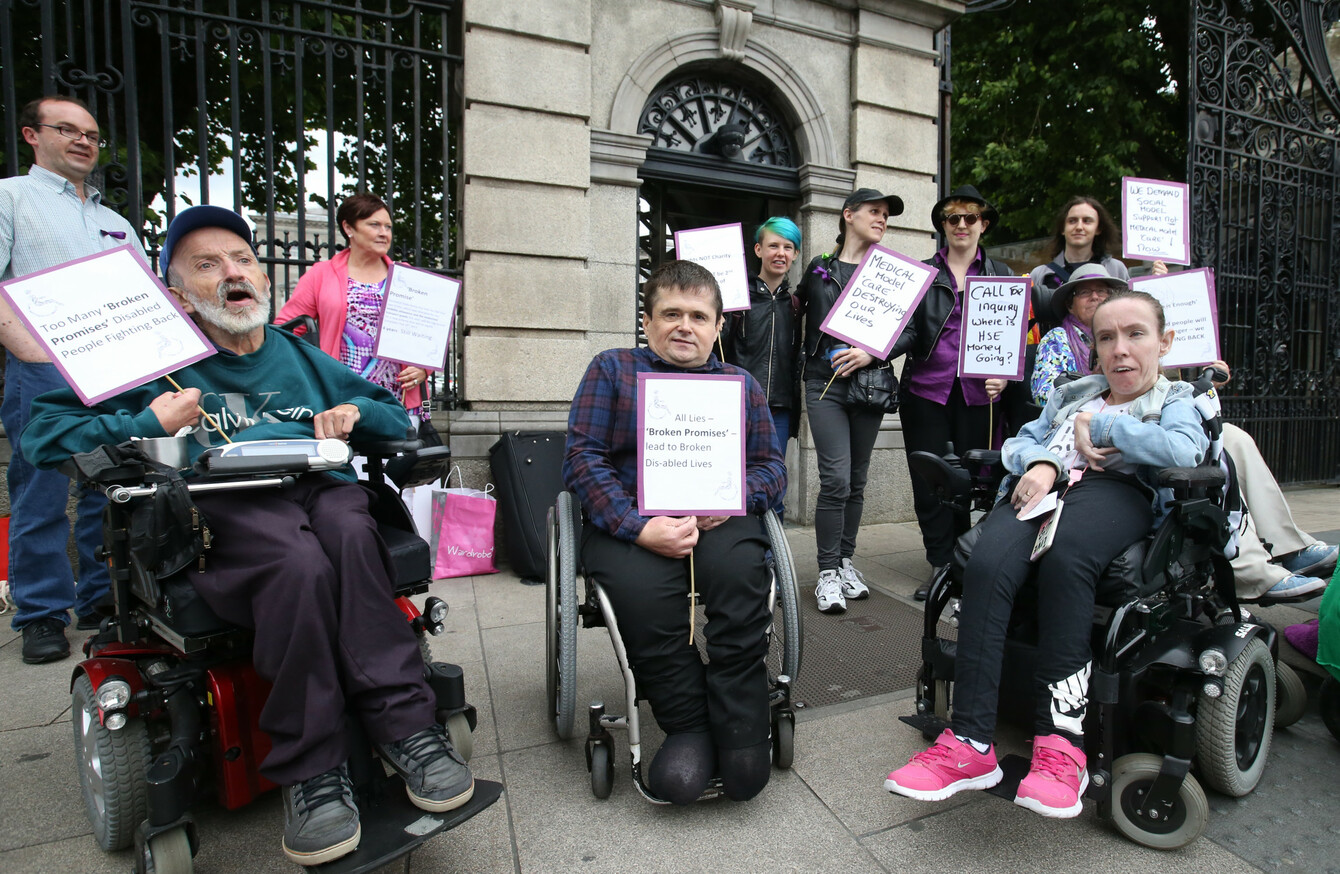 Image: Sam Boal
Image: Sam Boal
IN SEPTEMBER OF this year, our FactFind series asked a question: Why on earth hasn't Ireland ratified the UN's Convention on Disabilities?
Ireland signed the convention a decade ago, and as of today it is still the only EU country which has yet to ratify it.
But now comes the news that in February of this year, the Dáil will vote on the ratification.
Taoiseach Leo Varadkar told reporters that his government is set to try to target three things when it comes to carers and disability in 2018.
One of those is ratifying the convention.
"We do need to anticipate the ratification, at long last, of the UN Convention on the Rights of Persons with Disabilities in the new year," he said.
"We were planning to have a government decision on that already, well we had a government decision, but a specific memo in January with a view to having votes in the Dáil and Seanad in February so that is the timetable we are setting."
People have been calling for the past decade for this ratification to take place, and perhaps that was what Varadkar was referring to when he followed up the above statement with:
I know it is always the case when it comes to issues around disabilities and carers that the government needs to do more and I accept that is absolutely a fair criticism of government, but what we want to do is do two or three specific things every year to improve lives and supports for people with disabilities and care for them.
Why does the convention need to be ratified?
Technically, signing the Convention declares an aspiration to ratification. Ratifying it means Ireland is bound to it by international law. It would only become the law of the land here were the Oireachtas to pass a CRPD act in the aftermath of ratification.
As our FactFind stated, Ireland set out its stall early on stating that it did not wish to ratify until all of the country's laws were sufficiently compliant in order for it to be legally viable.
Repeatedly over the last 10 years, Irish ministers have stated that the Convention would be ratified "as soon as possible". In May 2016, Minister of State with Responsibility for Disabilities Finian McGrath, who is a father to a child living with a disability, said that the Convention would be ratified within six months.
In December of last year, the minister acknowledged that the timeframe he'd set out had been overly ambitious, and that legislative issues remained to be ironed out before ratification could take place.
Chief executive of the Disability Federation of Ireland (and Senator) John Dolan recently described Ireland's failure to ratify the CRPD as being "inexplicable" and a "long-running national embarrassment".
The Taoiseach said this week that if the government works on "two or three specific things" to do with disability, "over a period of time we can transform the way our country looks after and supports people with disabilities and also those who care for them."
He added that in 2018, one of the things it is to target is making significant improvements in respite.
There are 12 new respite houses opening up across the country, and he said he is "confident we will get those 12 respite houses opened throughout the course of 2018″.
"That is funding of €10 million providing additional respite for families that need it and in some cases, providing respite for the first time to families who aren't getting any," added Varadkar.
The government will also extend (which requires legislation), free GP care to full-time carers in receipt of a carer's allowance.
This is something that was specifically mentioned in the Fine Gael manifesto back in 2016.
- Contains reporting from Cianan Brennan