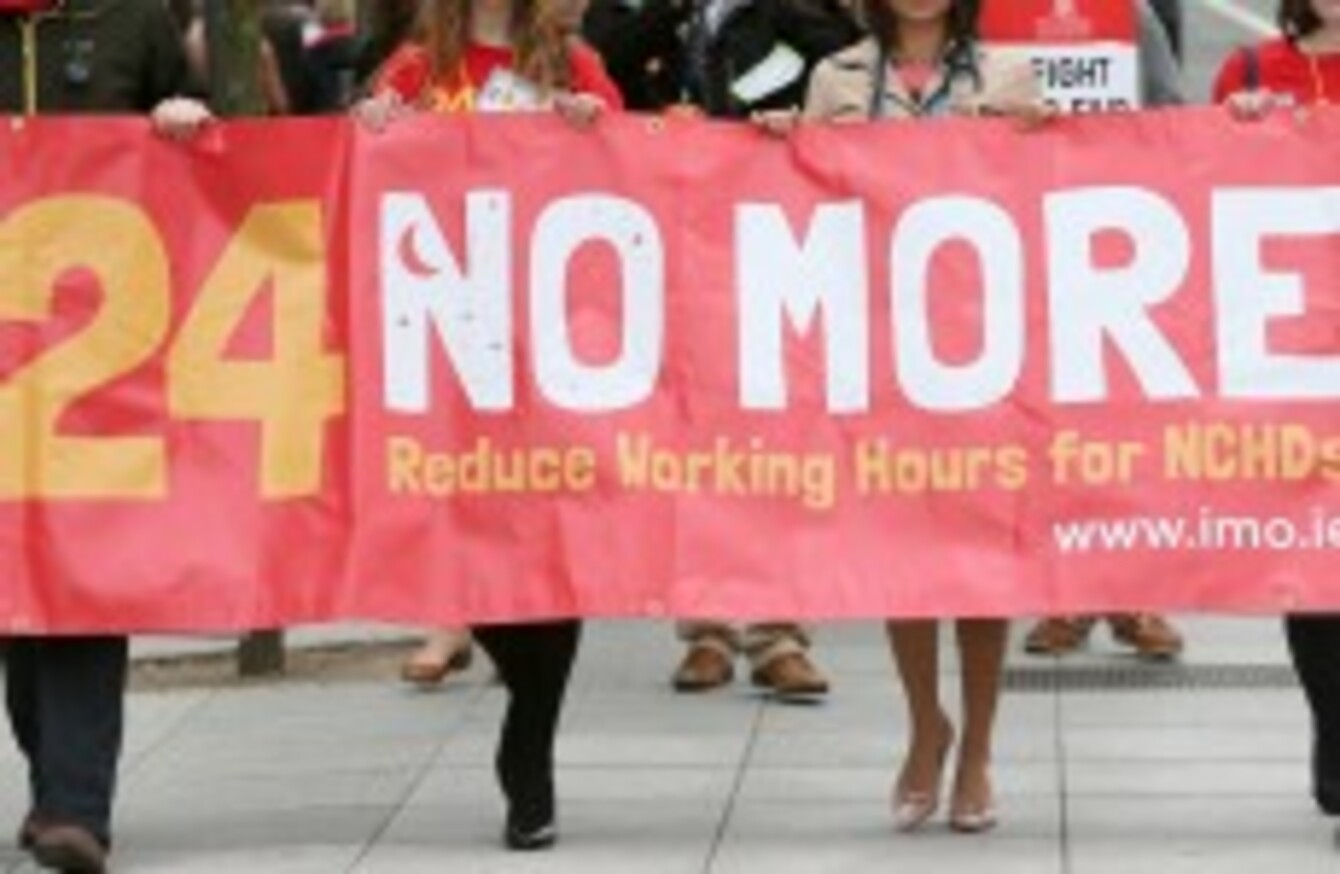 Non-consultant hospital doctors protest their long working hours in
Non-consultant hospital doctors protest their long working hours in
IRELAND'S IMPLEMENTATION OF the European Working Time Directive in the health system is to be referred to the EU Court of Justice.
The European Commission made the decision because of working hours for non-consultant hospital doctors (NCHDs), which regularly topped 24 hours a shift in some hospitals.
Under the Working Time Directive, workers are entitled on health and safety grounds to a maximum limit to their working time. This may not exceed 48 hours per week on average, including any overtime. Workers are also entitled to a minimum of 11 hours' uninterrupted rest per day, and a minimum additional uninterrupted weekly rest of 24 hours.
There is some flexibility to postpone minimum rests for justified reasons, but only provided the worker can still take all the missed rest hours soon afterwards.
The long working hours led to strike actions by NCHDs, with the Commission's complaint saying that while the directive is recognised in Irish law, it is not implemented practically, says their statement.
The Commission considers this situation a serious infringement of the EU's Working Time Directive, endangering not only doctors' health and safety but also their patients as over-tired doctors risk making mistakes
The Commission says it became aware of the issue following national reports highlighting the lack of compliance, and after receiving a complaint from an Irish doctors' organisation.
They say that they have requested action on the issue "several times".
The Irish Medical Organisation, who have represented NCHDs throughout the dispute today welcomed the move.
Steve Tweed, Director of Industrial Relations at the IMO said that the decision would force a rethink from the HSE.
"While it's shameful that failure of the HSE and Department of Health on this issue has led to this, we welcome the decision of the EU as we believe it will fundamentally alter the attitude of the HSE on the matter. The HSE has always tried to sweep this issue under the carpet but will now be forced to answer on it by the court."