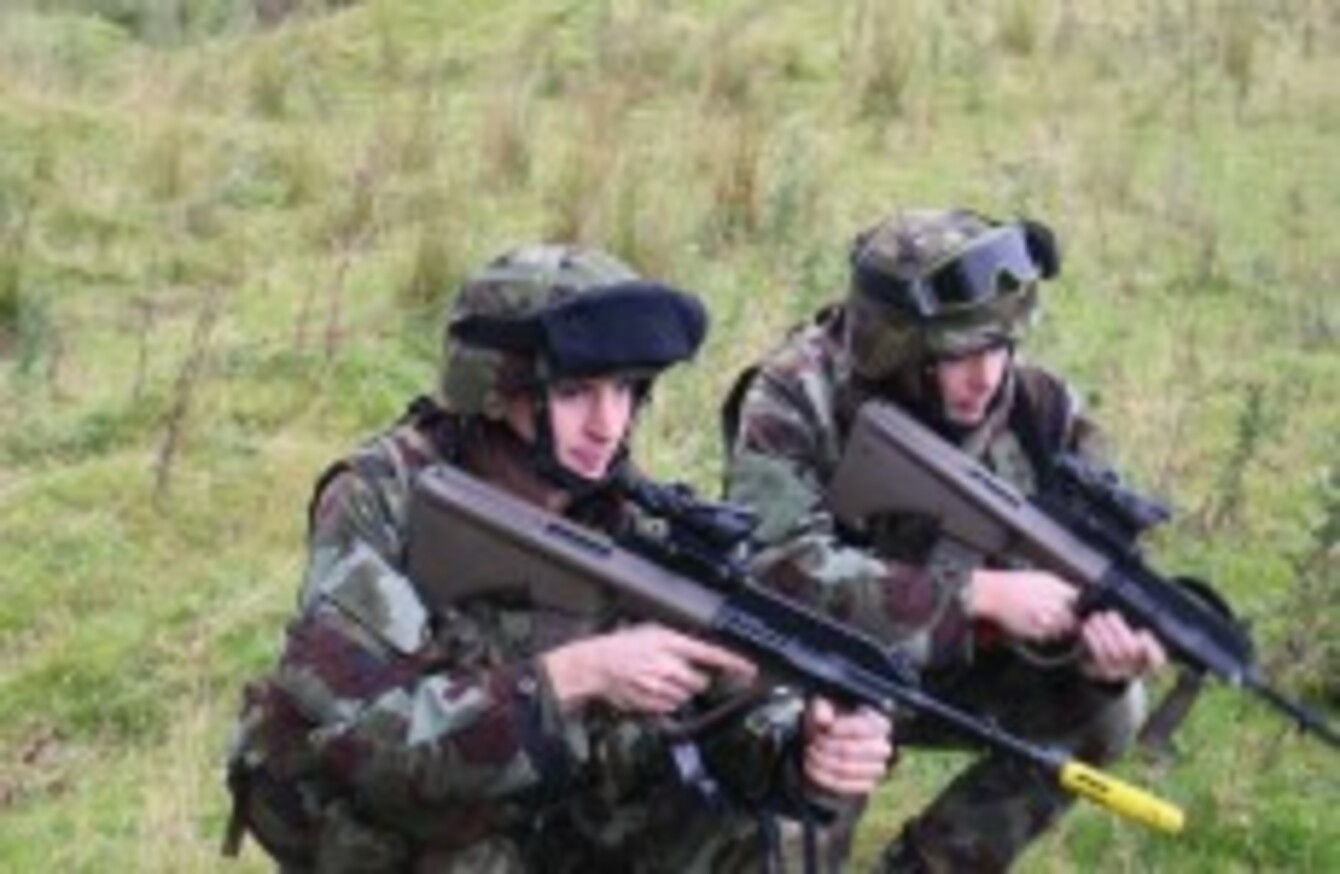 Image: Paul Hosford/TheJournal.ie
Image: Paul Hosford/TheJournal.ie
IRELAND IS TO send 130 more troops to the Golan Heights, the disputed land between Israel and Syria.
Irish troops have been deployed to the region since 2013 and the 50th Infantry Group will fly over later this month.
While there, they will join other UN observers in maintaining the ceasefire between Israel and Syria and enforce a 1974 UN resolution on the area. In April, the mission  was described by its commander as "one of the most dangerous UN missions in the world".
The troops, who represent 21 counties and range in age from 23 to 58, will join up with and replace Irish troops who are already in the area and will serve for six months.
While 30 personnel will be taking their first overseas trip with the Defence Forces, Battalion Sergeant Major (BSM) Jerry Dineen will be embarking on his 14th, having first gone to Lebanon in 1978.
Together, the group has served 324 tours of duty in the Middle East, Bosnia, Chad, Syria, Somalia, Kosovo, Eritrea and Afghanistan.
Commandant Denis Hanly will be the second in command on the tour and he told TheJournal.ie today that preparations are going well.
Every mission has its own challenges, the Golan Heights brings its own unique challenges, having been fought and contested over for many decades.
"Obviously the Syrian Civil War complicates things further. We're very clear on our mandate out there."
Soldiers go through three stages of training, having begun at the end of July and moving through exercises until getting to the Glen of Imaal this week, where this week drills were being carried out.
Mentally, Hanly, who completed a Master's degree while training, says soldiers need to be in the right headspace.
"Each individual has their own challenges. There's a great boon in the experience of those that we have among the group. Seven of those going over have already served in the Golan Heights and came under fire."
Women in battle
Among the 130 troops, just five are women. And, while they are looked after "like sisters", they don't get any special treatment, says Gunner Charlene Bailey, who is going on her second trip, having served in Chad.
"The training is intense but I'm fully confident going out.
It is tough for a woman because out of the 130 going over, there's only five of us, but it comes with the job. I knew exactly what I was getting into when I signed up.
"It's great being around the lads, they treat you like a sister, but you've to do the exact same training, lift the same, do the same things."