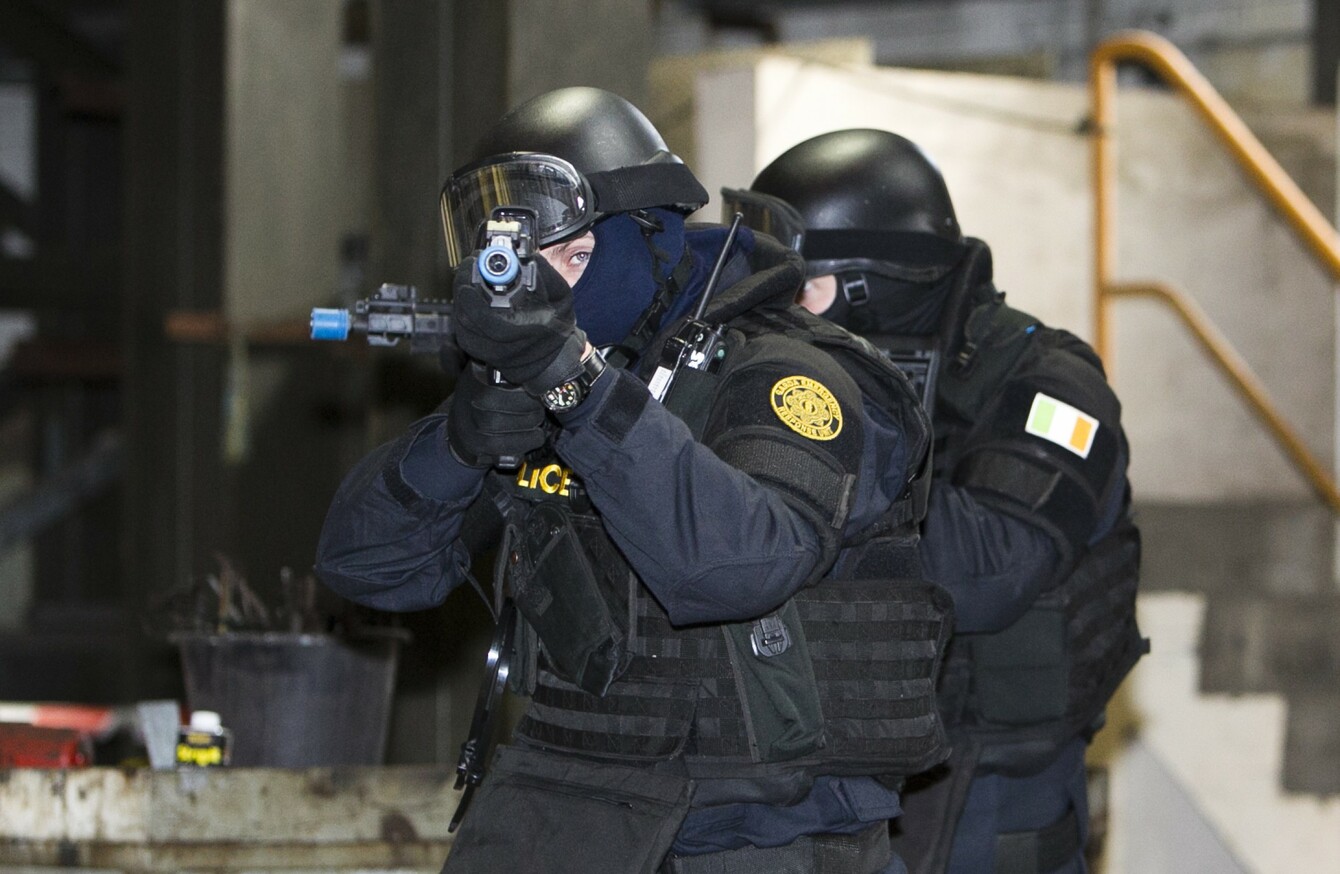 Image: Leon Farrell/Photocall Ireland
Image: Leon Farrell/Photocall Ireland
Updated 9am
A MAN ARRESTED in Dublin yesterday for terror offences has been released without charge.
The Moroccan man in his 40s was arrested with an Algerian in his 30s yesterday. It is understood that these men are suspected of assisting the financing of ISIS.
Officers carried out a number of raids in the Stepaside, Swords and South Circular Road areas of Dublin yesterday morning. A premises in Trim, Meath, was also searched.
The Garda Special Detective Unit (SDU) seized several laptops and electronic devices which they believe contain details of a complex money-laundering network being carried out here on behalf of ISIS.
Garda computer specialists will now forensically search the recovered hard drives.
A garda spokesperson this morning confirmed the Moroccan man in his 40s has been released without charge. A file is being prepared for the Director of Public Prosecutions. The other man who was arrested remains in garda custody.
It emerged last night that the arrested men have been living in Ireland for a number of years.
The Terrorism Offence Act 2015 created three new offences of:
Public provocation to commit a terrorist offence
Recruitment for terrorism
Training for terrorism
These offences can carry sentences of up to 10 years imprisonment.
Elite units of the gardaí have been working with Interpol and their colleagues in the UK and continental Europe about agents of Islamic State moving money from Ireland.
Gardaí are also to examine social media profiles belonging to these men to determine if any other potential terror laws have been broken. They will investigate whether or not people in Ireland have been using social media to groom people into supporting the terror group.
Last Saturday, TheJournal.ie revealed that members of the SDU were carrying out a number of surveillance operations on over 20 people they believe to be a potential threat to Ireland.
Most of those under investigation live on the south side of Dublin and in the capital's inner city areas.
Many of those who are being watched are known to be Islamic State sympathisers while some are suspected of laundering money through a number of legitimate-looking businesses.
Only a handful would be on the radar for launching any sort of terror attack. Gardaí believe that an attack is unlikely on Ireland, but that it is still possible. According to gardaí, it would more than likely come in the form of a 'lone wolf' style attack, something which is almost impossible to pre-empt.
Contact me in confidence by downloading the Threema app. My ID is 3UTJ6TTE. See more details here.
- With reporting by Michelle Hennessy.