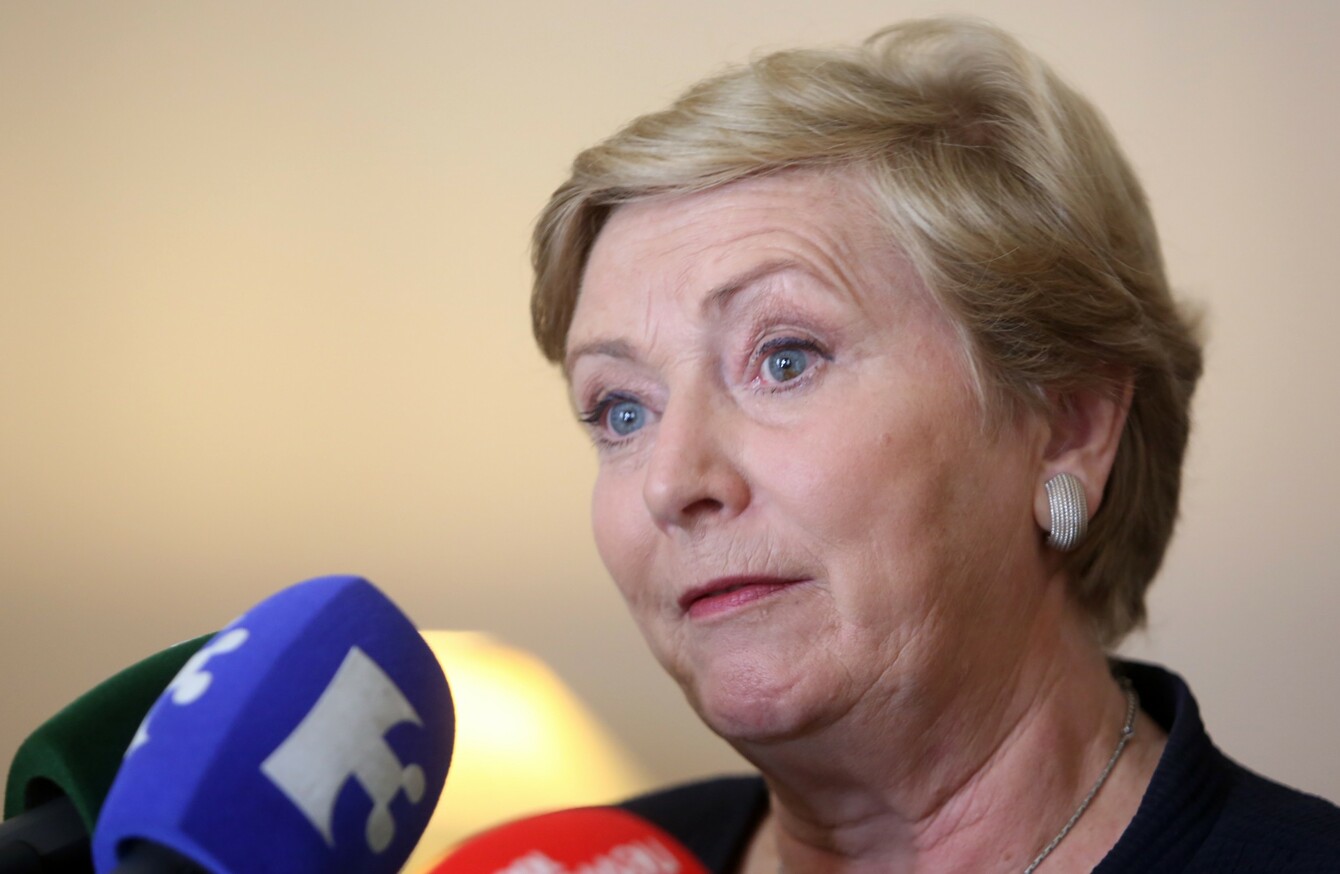 The Justice Minister faced some difficult questions today.
Image: Sam Boal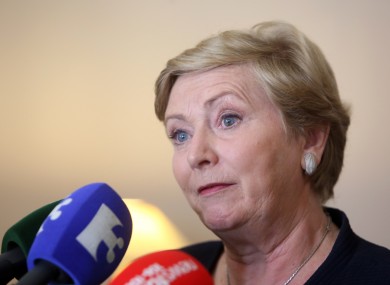 The Justice Minister faced some difficult questions today.
Image: Sam Boal
JUSTICE MINSTER FRANCES Fitzgerald has insisted that Ireland would be ready for a potential Paris-style terror attack, but has admitted that there are some areas where resources are not huge.
Speaking on RTÉ's News at One, Fitzgerald dismissed the suggestion that Ireland lags behind other countries because An Garda Síochána are responsible for security instead of a specialised organisation like MI5 or the CIA.
Asked whether gardaí have enough resources to be in charge of security, Fitzgerald said it was unfair to suggest they weren't:
"I think that's a very bleak assessment and it ignores the fact that for 40 years An Garda Síochána were dealing, from a policing and security point of view, with a terrorist situation in Ireland where we had all of the elements of terrorism being displayed both north and south."
The minister rejected the assertion that the nature of the current threat, as seen in Paris, is different to that which applied during The Troubles.
"Actually, I don't agree, terrorism is terrorism, the goal is to kill people and disrupt democracy. What is different is the suicide element, that there are prepared to kill themselves," she said.
Grilled about the specifics of preventing an attack, the minister was asked about the number of people in the security services who are able to monitor communications in Arabic.
"That's clearly an area where there would not be a huge resource, but there is a resource available," she said.
The minister admitted that she personally did not know the number of gardaí trained the Arabic language, adding that it is "an operational matter".
The minister didn't directly answer whether gardaí have been trained to deal with an individual wearing a suicide bomb vest, buts said that "they have been involved in very sophisticated training in relation to all these issues".
Threat level 
Questioned about the current threat level in this country, Frances Fitzgerald said that it hasn't been raised here since the Paris attacks because there is no evidence to suggest that an attack is coming.
She said that our vulnerability is different to Brussels, for example, where the city remains on lockdown.
"From the information we have we're not as vulnerable, the alert levels are different. We have said all along that an attack is possible but not likely, we do not have any information to say that there is an attack planned here."
"There's no specific information at present that suggests we need to change the threat level.If that information became available then clearly we would do that," she added.
Fitzgerald was also asked about the national security committee, which met after the Paris attacks.
The high-level group discusses matters of national security and is chaired by the secretary general to the government and comprises representatives from the Departments of Justice, Defence and Foreign Affairs and as well as An Garda Síochána and the Defence Forces.
Fitzgerald said that she didn't attend the meeting because "ministers don't attend those meetings".