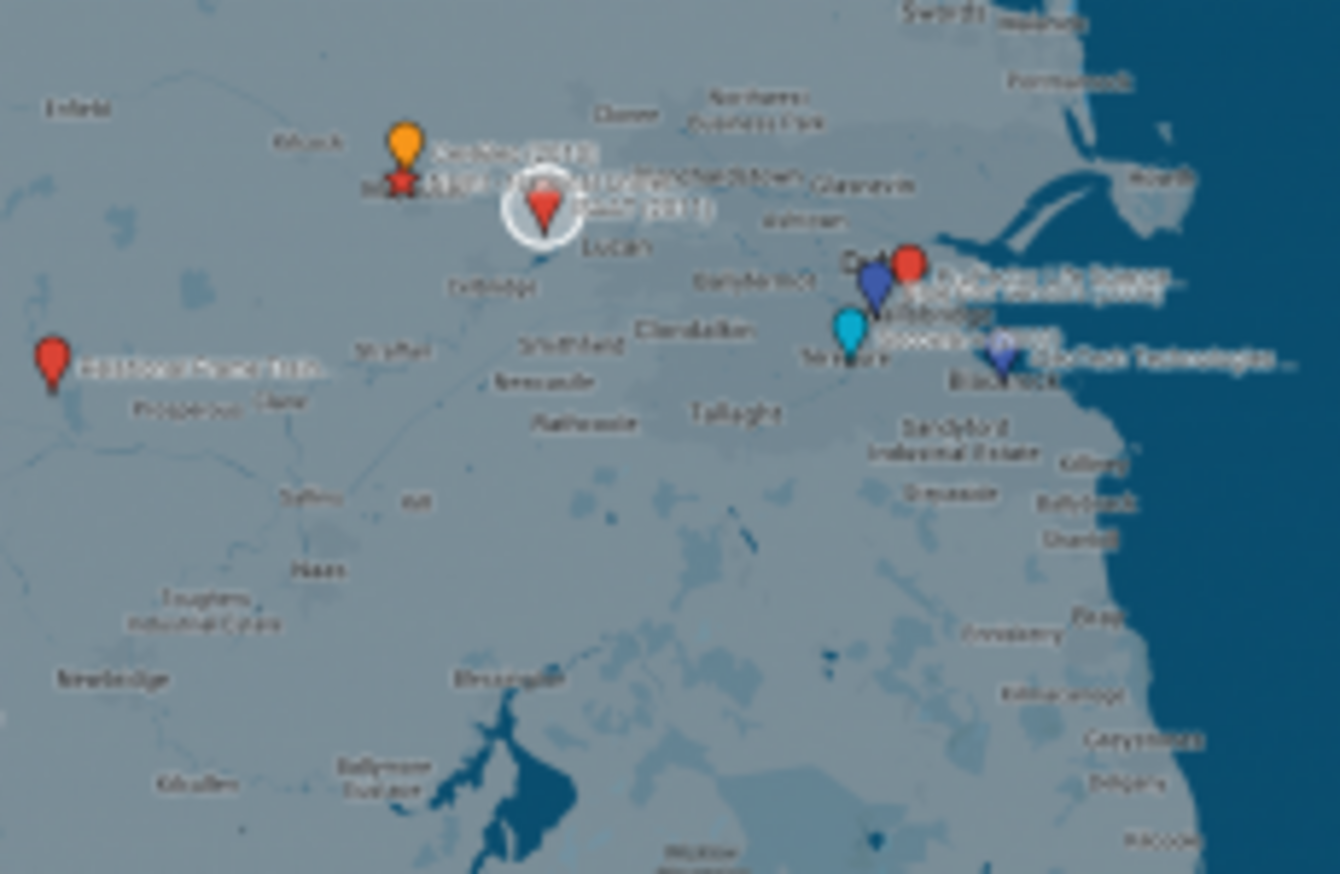 Image: Qiantao Zhang/TCD
Image: Qiantao Zhang/TCD
SPIN-OUT COMPANIES, which are formed in the academic world and transition to the business world, are a hot topic at the moment.
But just how good at spinning out companies are our universities? And what makes all the difference when it comes to the success or failure? And do we need to concentrate on some universities at the expense of others?
Getting the data
Qiantao Zhang is a postdoctoral research fellow at Trinity College Dublin. Along with other academics at the university, including finance professor Brian Lucey, he's researching just how much the higher education sector is worth.
The first problem is answering this question, he says, is the lack of data on Irish institutions. He has relied on a simple numbers game, but the plan is to develop more complicated systems to determine whether start-ups are successful or not.
"It's not only about the number – it's also about quality… I want to measure the market of financial performance – see how many years they survive in the market, and whether they've been growing."
Close to the mother ship
To begin with, he's taken data from Enterprise Ireland and mapped the start-ups tracked by the investment agency.
The first thing that jumps out is that – by and large – start-ups cluster around the 'mother ship', the university where they were founded.
Explore an interactive version of this map here
"If you locate near big research institutes, you have more of a chance of getting close to their resources, and that might be beneficial to your business – then you might have first mover advantage at getting access to advanced technologies."
On top of this, these clusters allow people to share knowledge and contacts.
Explore an interactive version of this map here
"In quite a small environment, you might have the chance to meet other companies and to meet investors. It's important for small firms to locate in a cluster of small firms and a cluster of resources."
Not for everyone
When he was completing his PHD in Wales, Zhang noticed that there was a lot of office space for spin offs and start ups – but not all of it was full.
The sad truth of it was that not every university was producing companies that needed the space.
"They had created so much space, but there's not so many companies being created. There's an imbalance between the number of firms and the creation of space."
Explore an interactive version of this map here
The Government there had focused on the wrong side of the problem. To do so here would be a mistake, he argues.
"That's one thing that Governments should focus on or encourage…not every university should follow in the steps of MIT or Stanford, because not every university is so good at research."
#Open journalism No news is bad news Support The Journal

Your contributions will help us continue to deliver the stories that are important to you

Support us now
Perhaps, he says, Ireland should concentrate on producing a few centres of excellence as opposed to trying to force companies to emerge from institutions that just aren't suited to it.
Many of the Insititutes of Technology, he points out, have very low levels of spin off companies.
"That might have something to do with the fact that they're quite teaching oriented, they don't do much research, so they might not have a lot of material for spin outs."
It could be "a huge waste of public resources" if you try to create an innovation centre where there is no innovation, he warns.
The economic lure of Dublin is also a potential stumbling block. It counters the positive clustering effects for many companies. The same is true in the UK, where the 'golden triangle' of innovation around Cambridge, Oxford and London sucks up a huge amount of commercial and intellectual capital, making it hard for start-ups to succeed elsewhere.
Explore an interactive version of this map here
Ultimately, Zhang says that we need to see more data before we can determine whether the spinning out of companies from universities is successful in Ireland.
"In a lot of Government reports and speeches they stress the importance of the higher education sector, but we don't know exactly how important it is. We don't know the data, we know the concept."
More maps by Qiantao Zhang can be seen at the following links, and his blog on higher education in Ireland can be read here